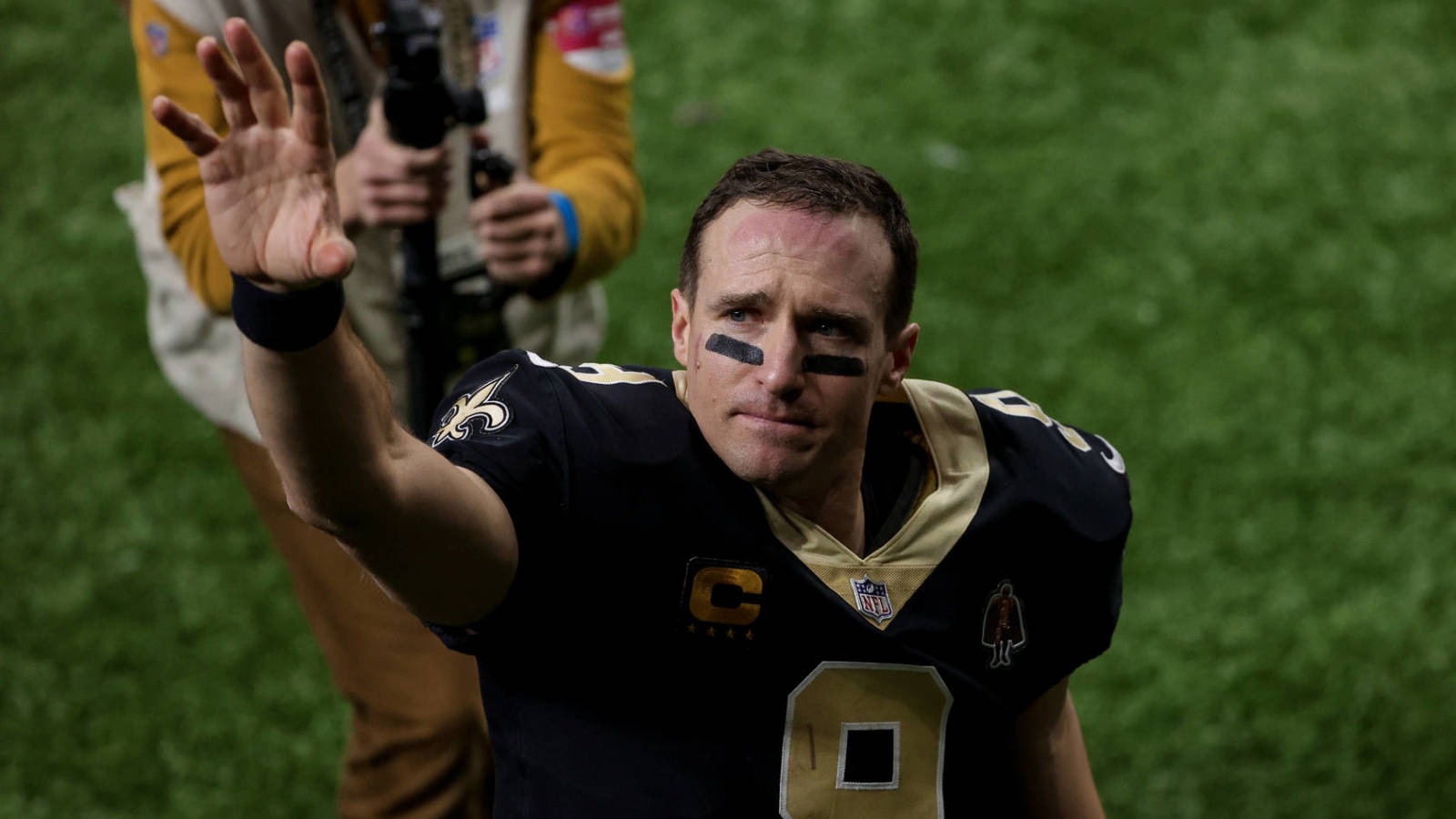 New Orleans Saints star Drew Brees left the NFL world speculating about his 2021 plans after a stunning workout video was released, with his trainer seemingly hinting at a big announcement looming.
Many assumed for months that the future Hall of Famer would retire, walking away from the game and joining NBC's broadcast booth. Word broke before the Saints' divisional-round loss that he would retire, and an on-field moment between Tom Brady and Brees' family led to the assumption that it was a foregone conclusion.
But a month after Sean Payton hinted a decision would be made in a few weeks, Brees has remained tight-lipped about his NFL future. Now there's another update on the quarterback's plans for next fall.
Saints insider Nick Underhill wrote Saturday that the expectation in New Orleans and around the league remains the same. When the time is right, Brees will hold a press conference to announce his retirement from the NFL.
It's worth noting, some felt Brees might have retired at this point a year ago. He was seriously weighing stepping away from the game, spending part of the spring negotiating to determine which network he would join to start his post-football career. Ultimately, Brees signed with NBC and later decided he would make another Super Bowl run.
But many in New Orleans seemed to acknowledge the 2020 season would be the last for Brees. Rumors about Taysom Hill being groomed as the heir to Brees emerged late in the year, with increasing indications that the Saints were making plans for their future.
Unfortunately, Brees' 2020 season didn't end on a high note. He missed four games with fractured ribs, and his wife later revealed that he was dealing with far more than any outside the organization realized.
Brees has already restructured his contract, helping ease some of the major financial problems the Saints are dealing with from the shrinking 2021 NFL salary cap.
While fans wait for the final press conference, the Saints are working to determine who will replace Brees. Hill will have a shot at the job, but Jameis Winston might be the favorite if he re-signs with the team. New Orleans could also explore a trade for Teddy Bridgewater or could sign Ryan Fitzpatrick to challenge Hill for the starting job.