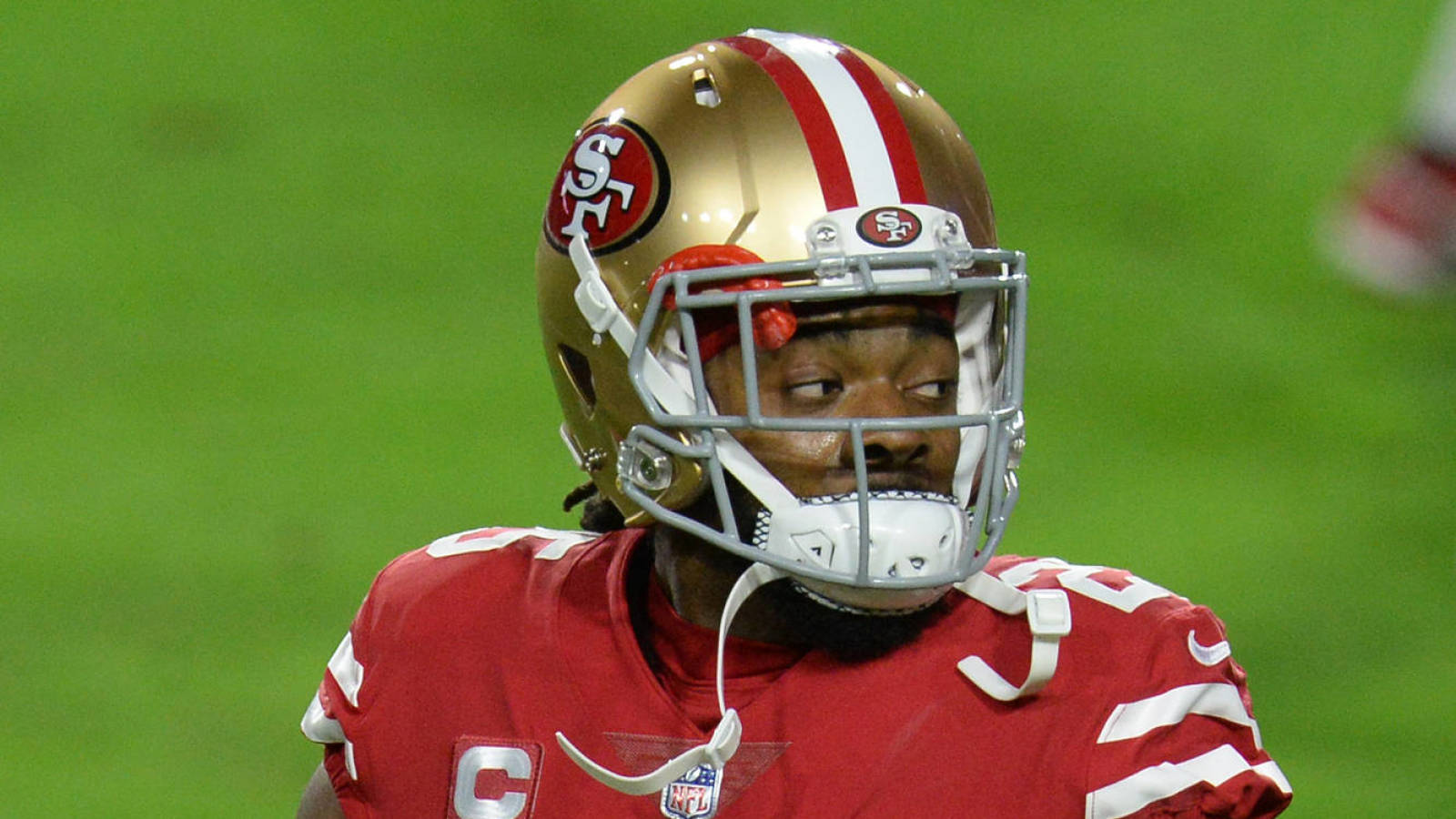 San Francisco 49ers cornerback Richard Sherman is set to become an unrestricted free agent and will turn 33 years old in March. 
Sherman told ESPN's Stephen A. Smith on Monday that the next NFL contract he signs will likely be his last.
"I only want to play two more [seasons]," Sherman said on the "Stephen A's World" show, per Nick Wagoner of ESPN. "I want to get on a competitive team. I think I still have a lot to give to the game. I think I still have a lot that I want to accomplish and I think I can go out there and help a defense come together like it should and reach their potential, reach the heights that the defenses that I've played on have reached." 
A three-time First-team All-Pro, Sherman played in only five games during the 2020 season as he dealt with a calf injury. He expects the 49ers won't re-sign him due to salary-cap concerns but has mentioned the Las Vegas Raiders as a potential future employer. 
On a podcast Sherman co-hosts with Cris Collinsworth, Raiders coach Jon Gruden told the defensive back last week that Las Vegas is "looking for an alpha presence in our secondary, somebody that could play this Hawk 3-press technique with the read step. If you're available and interested, maybe you and I can get together at some point off air." 
It appears Gruden or any other coaching staff will only have Sherman for two seasons. 
"After two years, I think I'm going to shut it down, regardless, because I'm sure I'll still get calls, I'm sure people still want to see if I have interest," Sherman said on Monday. "I think two more years and I'll be content where I'm at." 
Sherman has also been linked with the Cleveland Browns following Cleveland's postseason push that ended with a divisional-round loss at the Kansas City Chiefs.