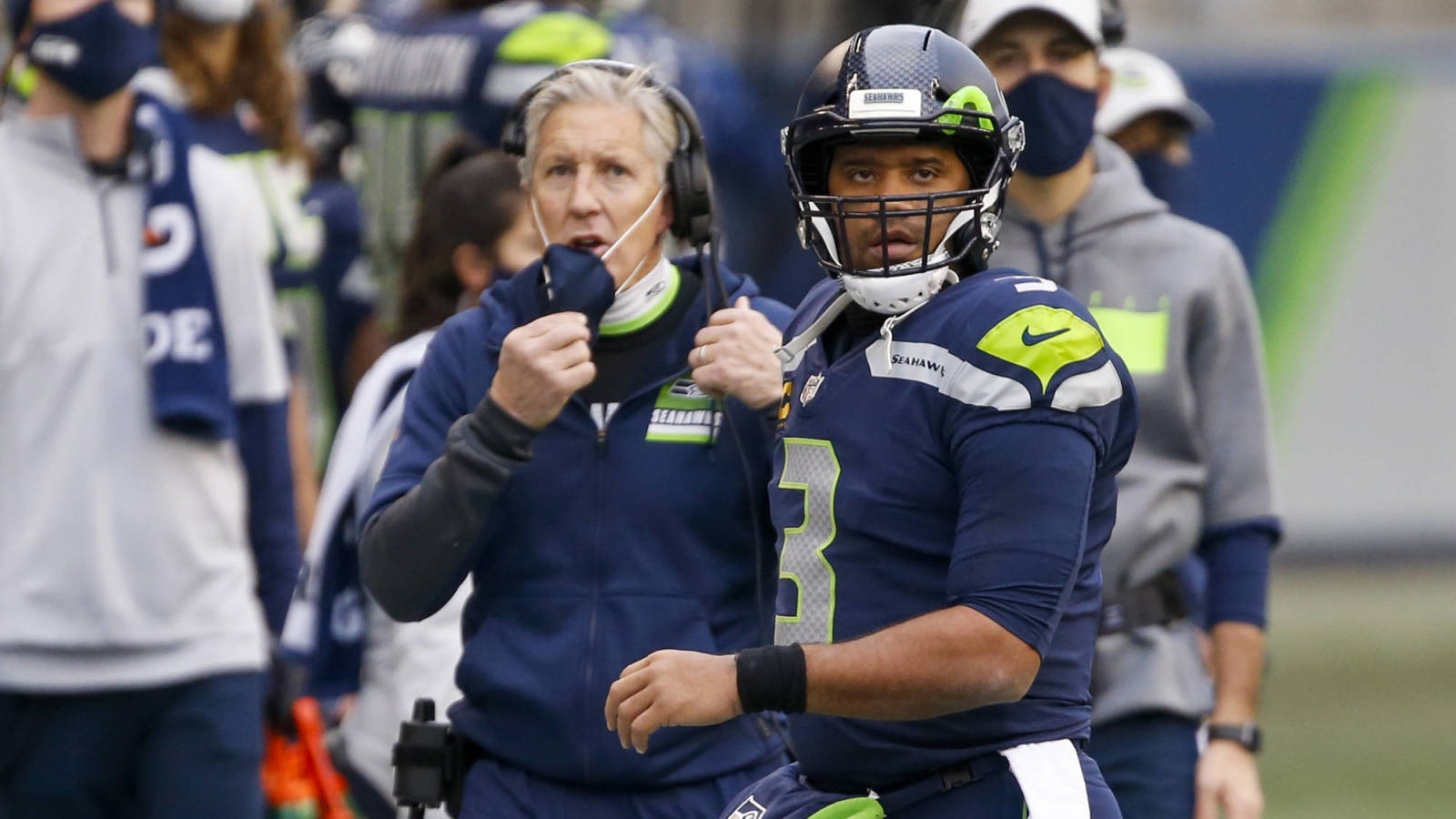 The rift between Russell Wilson and the Seattle Seahawks could reportedly return next offseason if the team does not contend for a Super Bowl title in 2021. 
ESPN's Jeremy Fowler provided an update Friday on "Get Up" after Wilson denied requesting a trade from Seattle this offseason. 
"There's a feeling around the league that if Seattle is not at least on the cusp of a Super Bowl this year that this could get very ugly once again," Fowler said. "Because there are two issues that happened a few months ago. Russell Wilson was straight-up frustrated because he felt his name was floated in trade rumors even a few years back. And then this offseason, he had ideas to try to get the Seahawks back in the Super Bowl. He wanted to present them to the team, he was calling them up, saying, 'Hey, what are we doing here, there?' He felt like that was met with resistance. That they weren't hearing him. So there was straight-up consternation."
Fowler added that Wilson and Seahawks head coach Pete Carroll have had productive conversations since the quarterback's unhappiness was made public. He also says that Wilson was involved in the hiring of offensive coordinator Shane Waldron and Seattle has "tried to meet him halfway" in terms of listening to his demands.
In February, Wilson made it known that he was upset about getting hit too much and not having enough input in personnel decisions to build the roster around him. 
The 32-year-old then became the subject of trade rumors, which he denied Thursday, saying he never requested a move out of Seattle. However, Wilson confirmed that he was willing to waive his no-trade clause for the Dallas Cowboys, New Orleans Saints, Las Vegas Raiders or Chicago Bears if the situation didn't improve. 
Wilson added that he's ready to move forward from the earlier offseason drama and is focusing on the season ahead.
The seven-time Pro Bowler is under contract through 2023 and had one of his best seasons in 2020, completing a career-best 68.8% of his passes for 4,212 yards and 40 touchdowns against 13 interceptions.