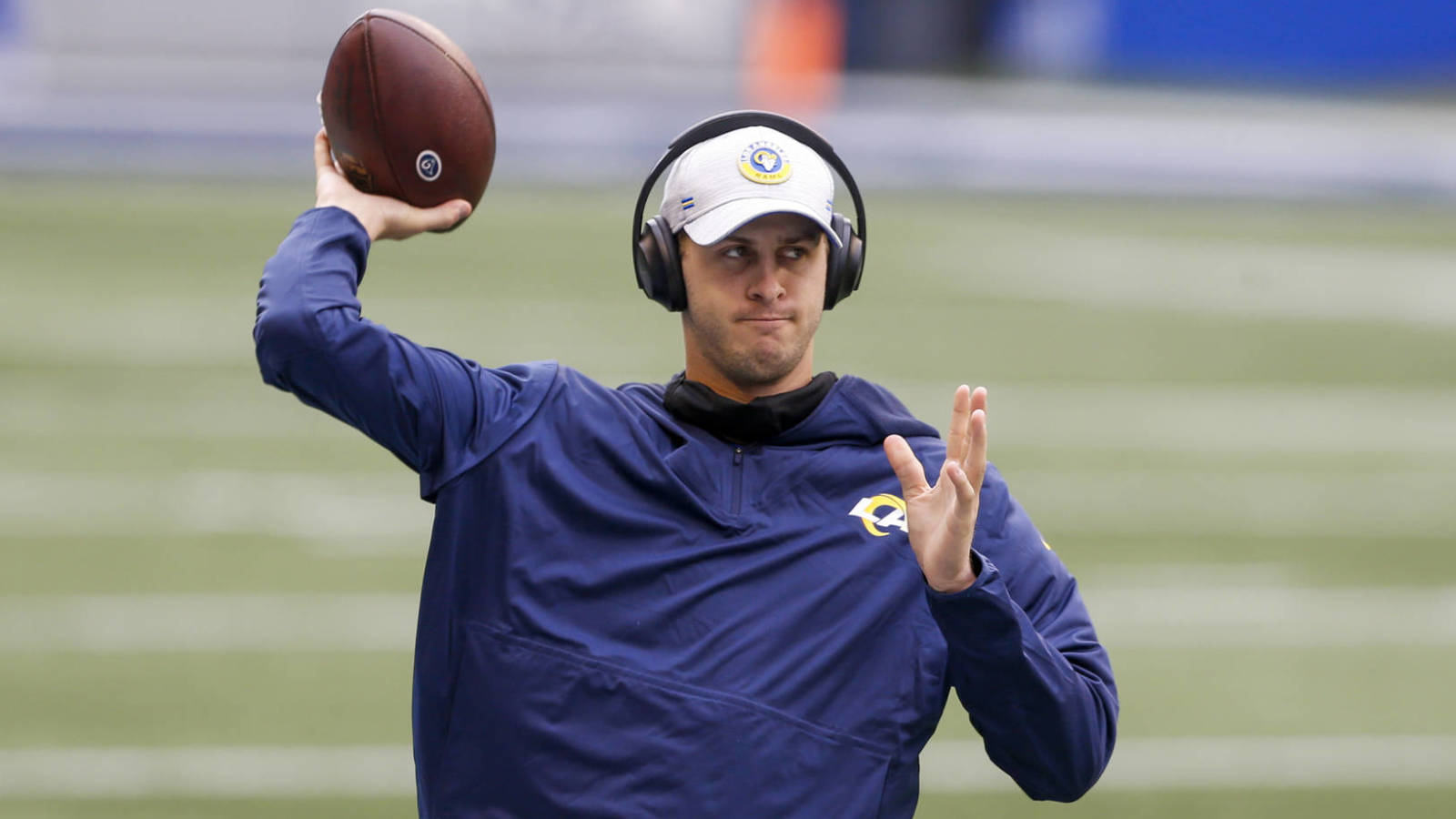 The Los Angeles Rams might be looking for a new quarterback this offseason. Or maybe they'll rely on John Wolford. Whatever the case may be, it seems like Jared Goff could be on his way out.
According to The Athletic's Jourdan Rodrigue, the Rams are talking to several teams about a potential trade involving Goff. Los Angeles is reportedly considering trying to trade for Detroit Lions quarterback Matthew Stafford, which would require unloading Goff's four-year, $134 million contract. 
Stafford recently requested a trade from Detroit after 12 seasons with the franchise and is expected to have many suitors. The Rams could find it difficult to acquire Stafford, though. They don't have a first-round pick in 2021, and the Lions would likely be looking for some draft capital in return for the veteran QB. 
Goff, the No. 1 pick in 2016, has struggled since leading the Rams to the Super Bowl in 2018. He went 9-6 in 2020, completing 67% of his passes for 20 touchdowns against 13 interceptions.
According to NFL Network's Ian Rapoport, the Rams were planning to hold a QB competition between Goff and Wolford before the 2021 season. Head coach Sean McVay and general manager Les Snead wouldn't commit to the 26-year-old as the team's starting quarterback moving forward, which isn't surprising given his performance over the last two seasons. 
If the Rams trade Goff and are unable to land Stafford, they might be in trouble moving forward. For now, we'll just have to wait and see.