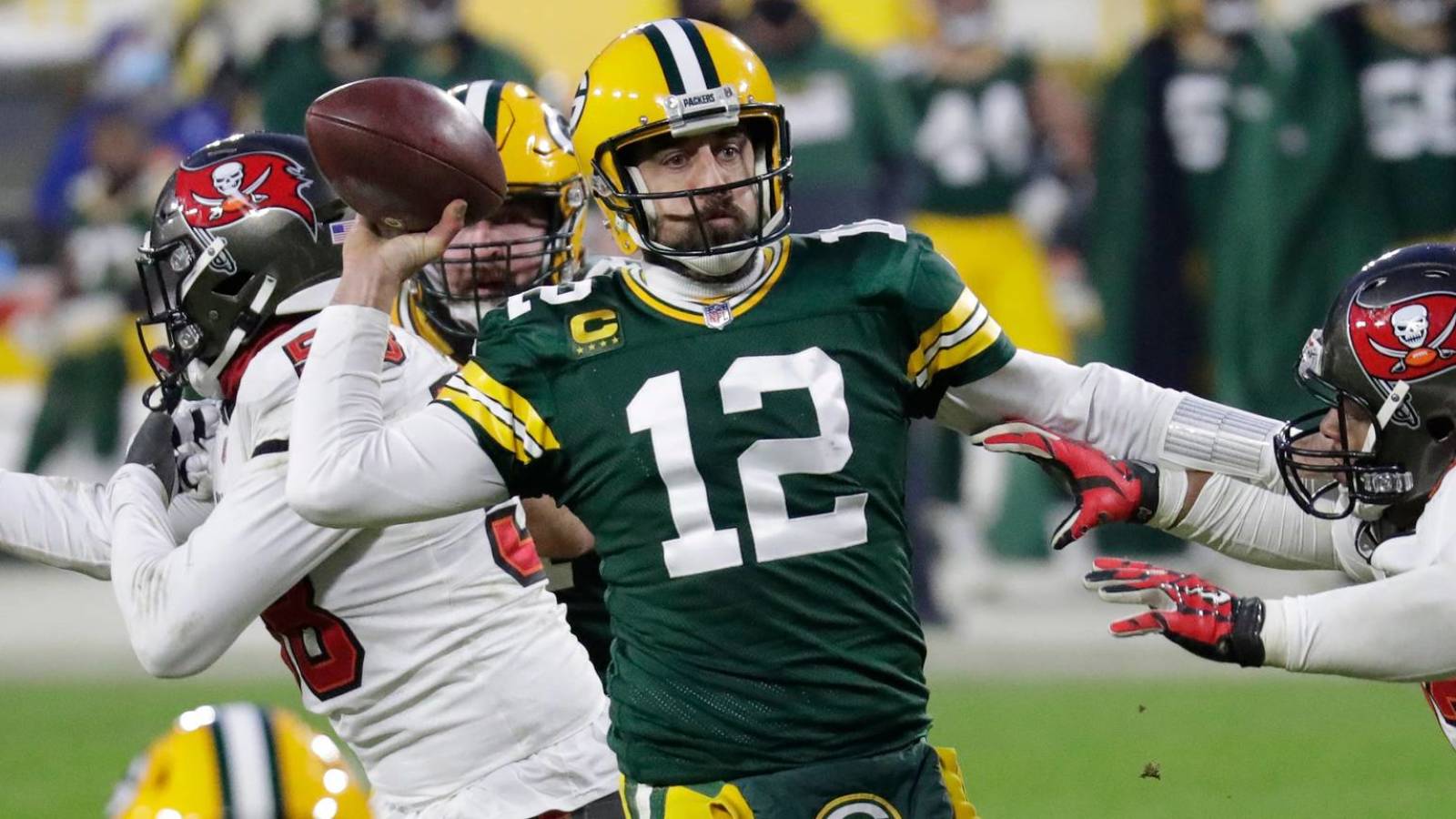 Green Bay Packers general manager Brian Gutekunst told reporters ahead of this year's draft that reigning NFL Most Valuable Player Aaron Rodgers is "going to be our quarterback for the foreseeable future." Stories that emerged later that week relaying Rodgers is upset with the Green Bay front office and doesn't want to play another down for the Packers reportedly didn't change Gutekunst's mind. NFL Media reporters explained on April 29 there was "zero" chance the Packers will trade the future Hall of Famer this spring or summer. 
It's been a month since then, but it appears little has changed. Rodgers is still allegedly unhappy being associated with Green Bay, but he isn't going anywhere at the moment. 
Pro Football Talk's Mike Florio reported Thursday that "the Packers aren't budging in their position that they won't trade Rodgers." One assumes the Packers will stand firm beyond June 1, when they could trade the veteran and spread salary-cap charges in the process. 
This update makes sense. Rodgers is signed through 2023, and his 38th birthday in early December gets closer with each day. Add in the facts that 2020 rookie Jordan Love probably isn't ready to take over for an all-time great and that Rodgers could potentially forfeit millions upon millions of dollars by skipping meaningful portions of the football calendar, and the most likely outcome remains Green Bay's current QB1 receiving a deserved contract extension and pay raise at some point before Week 1 of the regular season.