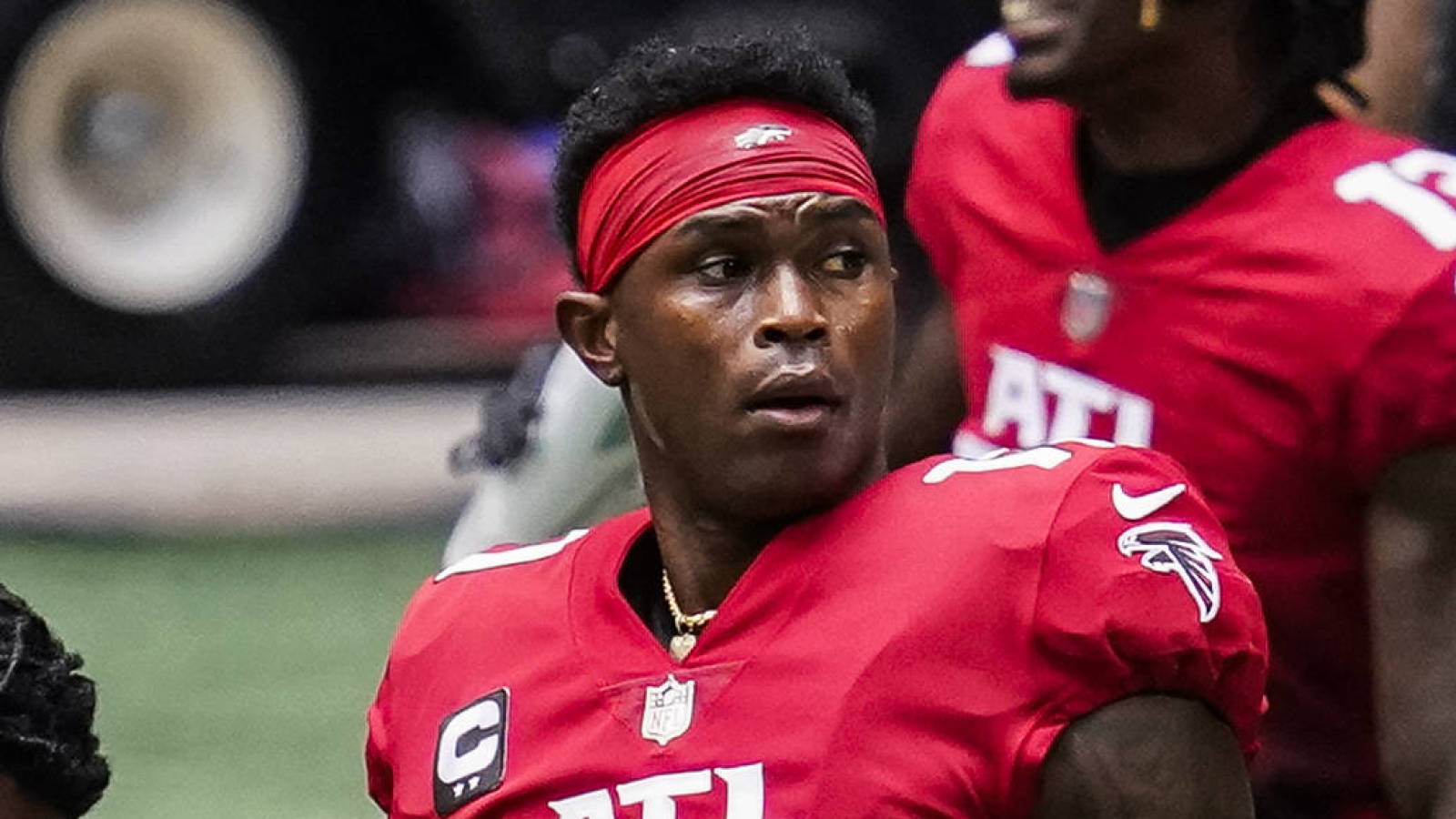 We continue to learn more about the rift between Julio Jones and the Atlanta Falcons as the days go on. Apparently, the tension between the two sides began a long time ago. 
According to The Athletic's Tori McElhaney and Jeff Schultz, the relationship between Jones and the Falcons has been deteriorating since contract talks in 2019. The tension goes beyond his salary and the team's cap issues, The Athletic adds. 
Jones was given a three-year, $66 million extension, but the difficulty of the negotiations spoiled the relationship, with both sides reportedly believing they lost.
The Athletic's latest report comes after Jones told Shannon Sharpe during a phone call on FS1's "Undisputed" that he's not returning to Atlanta, saying, "I'm out of there." 
The All-Pro receiver reportedly put in a trade request months ago and the Falcons are reportedly upset about Sharpe's on-air phone call with Jones because they believe the interview "undercut their negotiating position" as they try to trade the Alabama product. 
According to The Athletic, Falcons owner Arthur Blank is particularly distraught with Jones publicly pushing for an exit from Atlanta because he hoped the 32-year-old would finish his career with the franchise.
Atlanta's cap situation is tight, which is part of the reason why Jones has been made available in trade discussions. The seven-time Pro Bowler reportedly prefers a trade to the New England Patriots or Tennessee Titans.