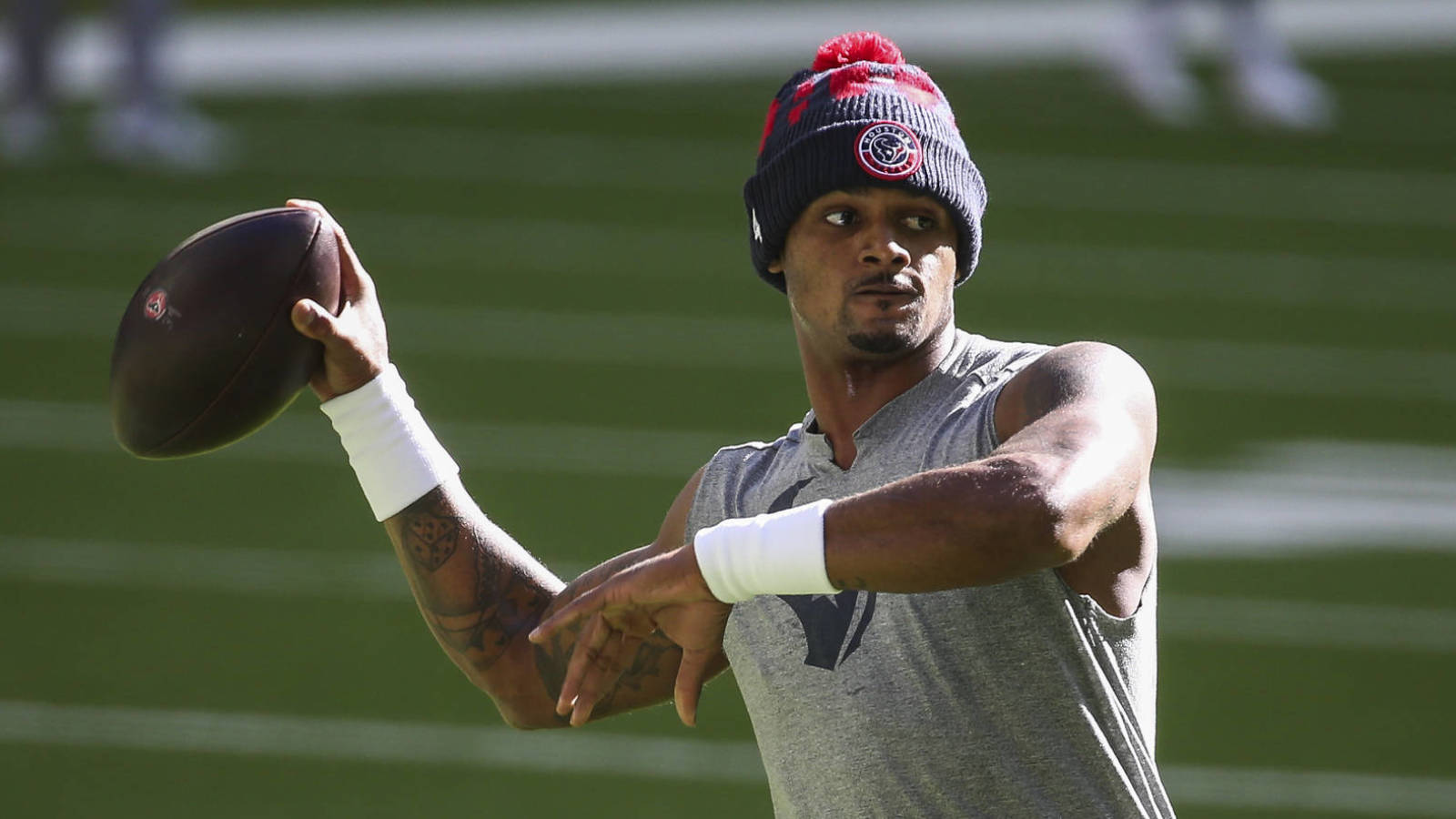 Earlier this month, ESPN's Chris Mortensen reported that Houston Texans star quarterback Deshaun Watson would consider a trade to the Miami Dolphins. That's still on the table, but it appears the 25-year-old prefers another team in the AFC East and, no, it's not the New England Patriots. 
According to Armando Salguero of the Miami Herald, Watson's top destination is the New York Jets. Salguero says Watson told people this week the Jets are his top choice because of the recent hiring of Robert Saleh as the franchise's next head coach. 
The Jets have much uncertainty at quarterback entering the 2021 season. Sam Darnold has done anything but prove himself in three seasons as the team's starter. The 23-year-old has missed a lot of time due to injuries, but he hasn't played well when he has taken the field. He's 13-25 overall, completing 59.8% of his passes for 8,097 yards and 45 touchdowns against 39 interceptions. 
Watson would be a major upgrade at quarterback for the rebuilding Jets and could help the franchise compete in an increasingly difficult AFC East. Despite Houston's struggles as a whole last season, Watson had the best statistical year of his career in 2020, completing 70.2% of his passes for 4,823 yards and 33 touchdowns against seven interceptions. He also ran for 444 yards and three touchdowns. 
Multiple reports state that Watson is upset with the Texans for several reasons. ESPN's Adam Schefter reported that he is upset Cal McNair pivoted, hiring a man (Nick Caserio) who search firm Korn Ferry didn't include on its list of general manager candidates. He's also said to be "furious" at the direction the Texans are going. He reportedly even began telling teammates that he might request a trade from the franchise after a disappointing 4-12 season. 
It's unclear if Watson will be traded, but it seems increasingly likely. If the Texans hire a head coach Watson didn't recommend, he may finally be on his way out.