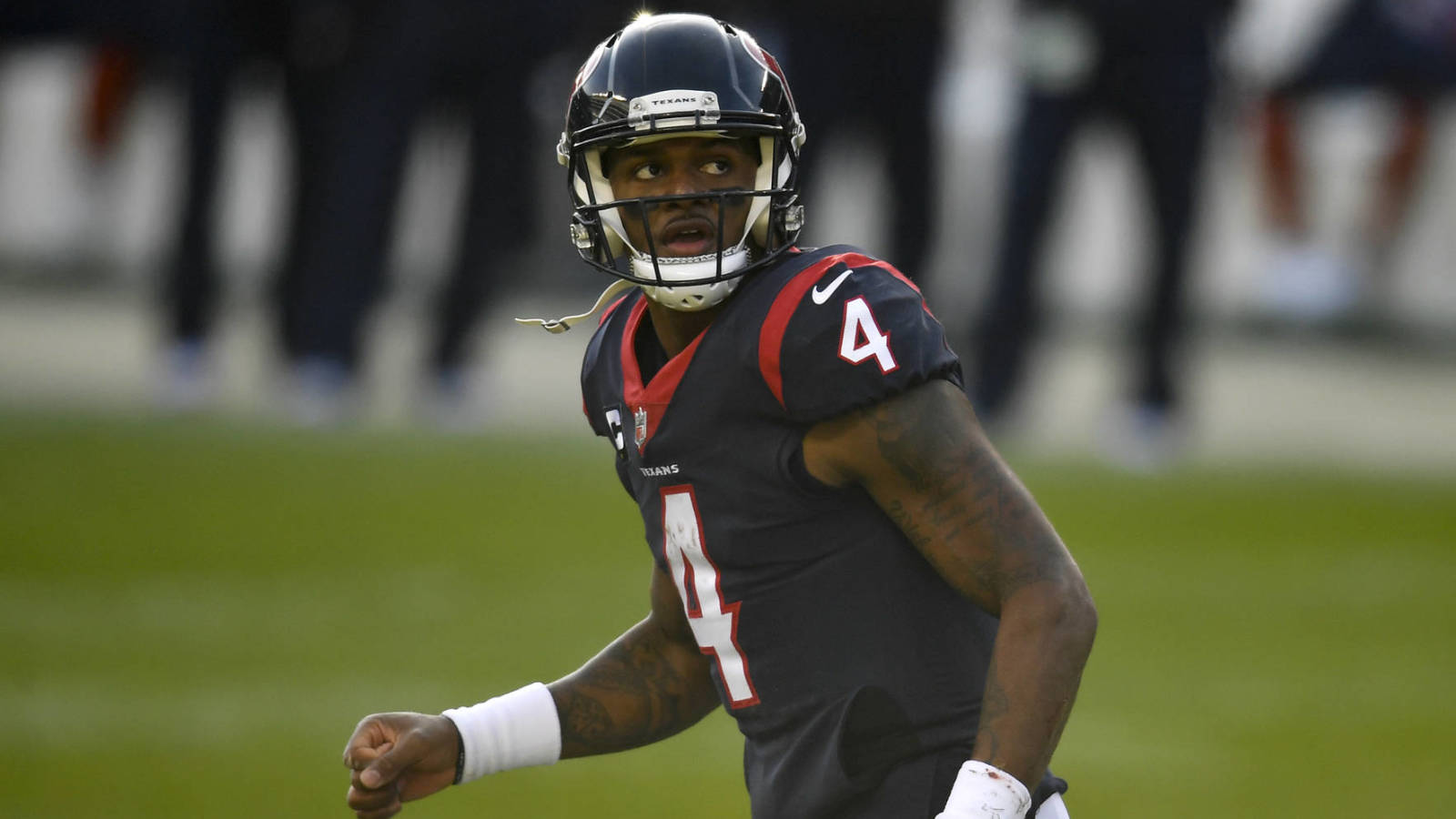 It appears the Houston Texans have dug themselves into a hole that's too deep in regard to holding onto disgruntled quarterback Deshaun Watson.
According to ESPN's Adam Schefter and Chris Mortensen, Watson is still expected to request a trade from the franchise regardless of who it hires as its next head coach.  
Watson is reportedly upset that he has been left out of the team's general manager and head-coaching search. Texans owner Cal McNair previously told him he would be involved.
The Texans are the only team in the NFL with a head-coaching vacancy. All other positions have been filled. Schefter reported Sunday morning that Houston is expected to request second interviews with Kansas City Chiefs offensive coordinator Eric Bieniemy and Buffalo Bills defensive coordinator Leslie Frazier after the AFC Championship Game. 
Watson reportedly wants Bieniemy to be the team's next head coach, but the franchise ignored his opinion until his unhappiness became public. 
According to Armando Salguero of the Miami Herald, Watson prefers a trade to the New York Jets, where he'd team up with Robert Saleh. His second choice is the Miami Dolphins. 
Watson would be a major upgrade at quarterback for the rebuilding Jets and could help the franchise compete in an increasingly difficult AFC East. Despite Houston's struggles as a whole last season, Watson had the best statistical year of his career in 2020, completing 70.2% of his passes for 4,823 yards and 33 touchdowns against seven interceptions. He also ran for 444 yards and three touchdowns.