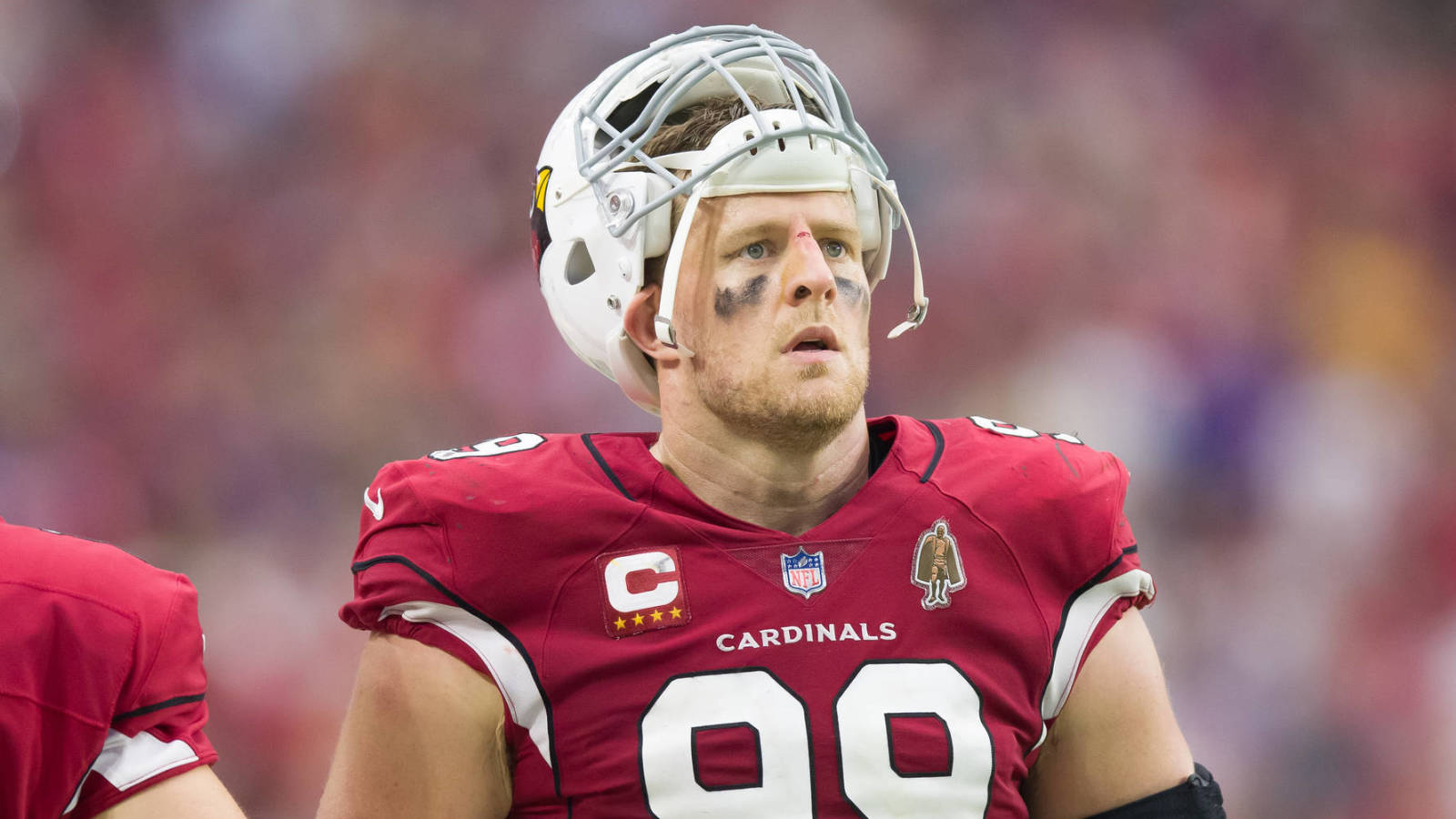 The Arizona Cardinals are 7-0 and looking like one of the favorites to capture Super Bowl LVI. Late Wednesday night, the team found out that one of their biggest offseason acquisitions will be undergoing surgery and will likely miss the rest of the season.
Following a brilliant 10-year career with the Houston Texans, J.J. Watt signed a two-year contract with the Cardinals in March. In seven games this fall with Arizona, Watt has recorded 16 tackles, 10 quarterback hits, one sack and one forced fumble.
The 32-year-old defensive end injured his shoulder during the second quarter of the team's Week 7 victory over the Texans. Despite suffering the injury, Watt stayed in the contest to play 30 defensive snaps and record one tackle and one QB hit.
Watt began his career by playing in 80 consecutive regular-season games over his first five seasons, making four Pro Bowls and being named First-Team All-Pro four times, but this will now be the fourth time in the last six years where a campaign has been cut short due to injury. Watt was limited to three games in 2016 and five games in 2017, before bouncing back with a full 16-game season in 2018 where he made his fifth Pro Bowl, was named First-Team All-Pro for the fifth time, and led the NFL with seven forced fumbles.
He was only able to play eight games in 2019 and appeared in all 16 contests in 2020.
The Cardinals host the Green Bay Packers in the Week 8 edition of "Thursday Night Football" at 8:20 p.m. ET.
Victor Barbosa is a passionate follower of MLB, the NBA and NFL, with a specific interest in the Boston-area teams. As a 90s kid, he knows how spoiled he's been, particularly with the BoSox run of championships (he grew up with a dog named Nomar and a cat named Big Papi). Now he lives with his fiancee and two pups (Hershey and Mosby) outside of Albany, NY. Follow Victor on Twitter at @vbarbosa1127.