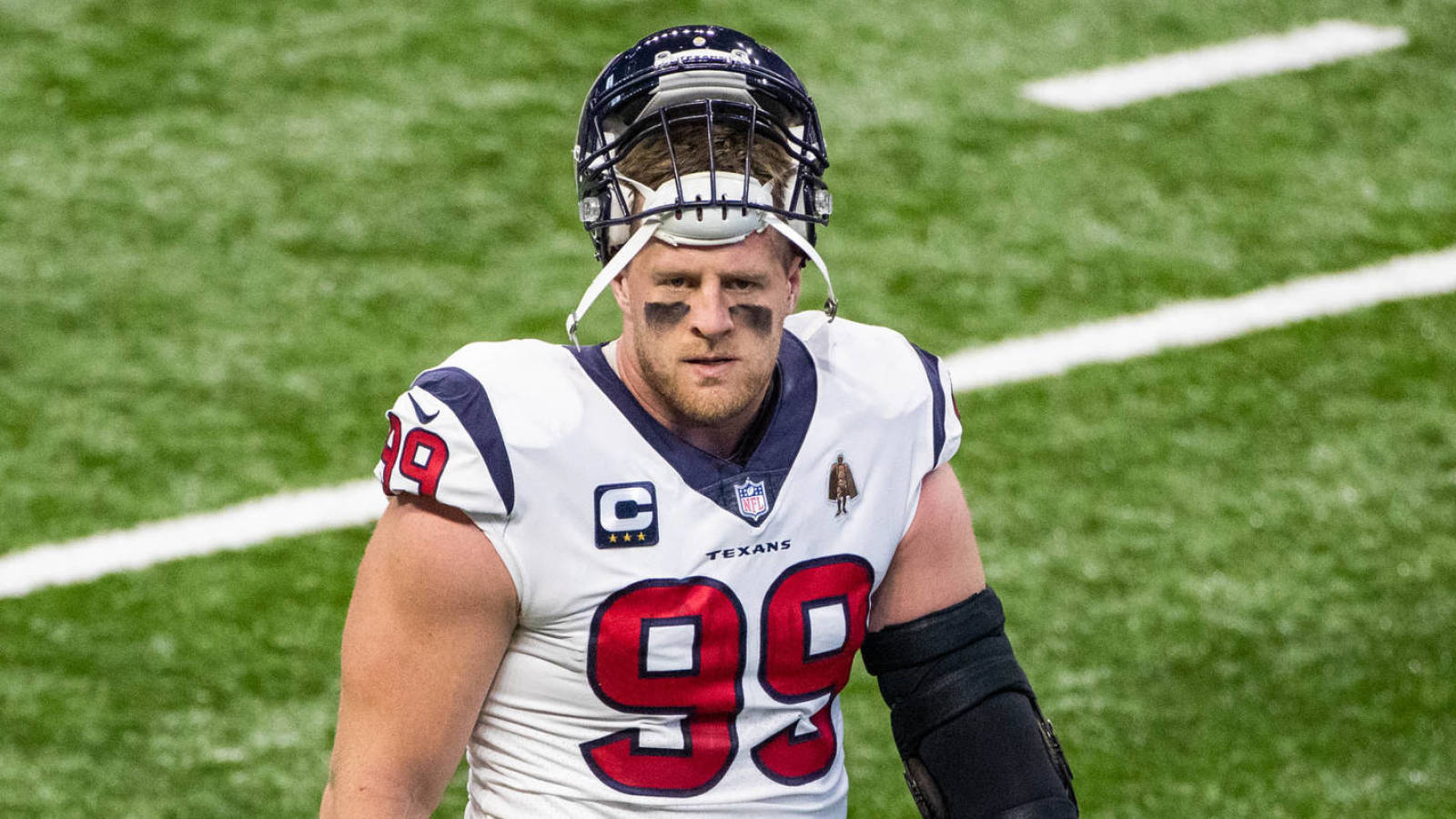 It's unclear where J.J. Watt will play next. However, the former Houston Texans defensive end has reportedly narrowed his list. 
According to ESPN's Jeremy Fowler, the Buffalo Bills are in the mix for Watt as he has narrowed his list between three and five teams. 
"The Bills are one that Watt is at least considering right now," Fowler said Sunday on "SportsCenter," per Bleacher Report.
Watt is taking his time with his free-agency decision since being released by the Texans earlier this month. The five-time Pro Bowler is expected to sign with a Super Bowl contender. 
The Bills certainly meet that category. Buffalo made it to the AFC Championship Game last season and is primed to make it back there in 2021. However, the Bills will have to clear some cap space to sign Watt. 
According to ESPN's Dianna Russini, Watt has received offers in the $15 million to $16 million range, and it's unlikely the Bills can offer him that given their current cap constraints. 
The Cleveland Browns, Pittsburgh Steelers, Tennessee Titans, Green Bay Packers, Kansas City Chiefs and Indianapolis Colts are reportedly among the other teams interested in Watt. Watt is reportedly "seriously considering" the Browns because "they have a lot of what he wants."