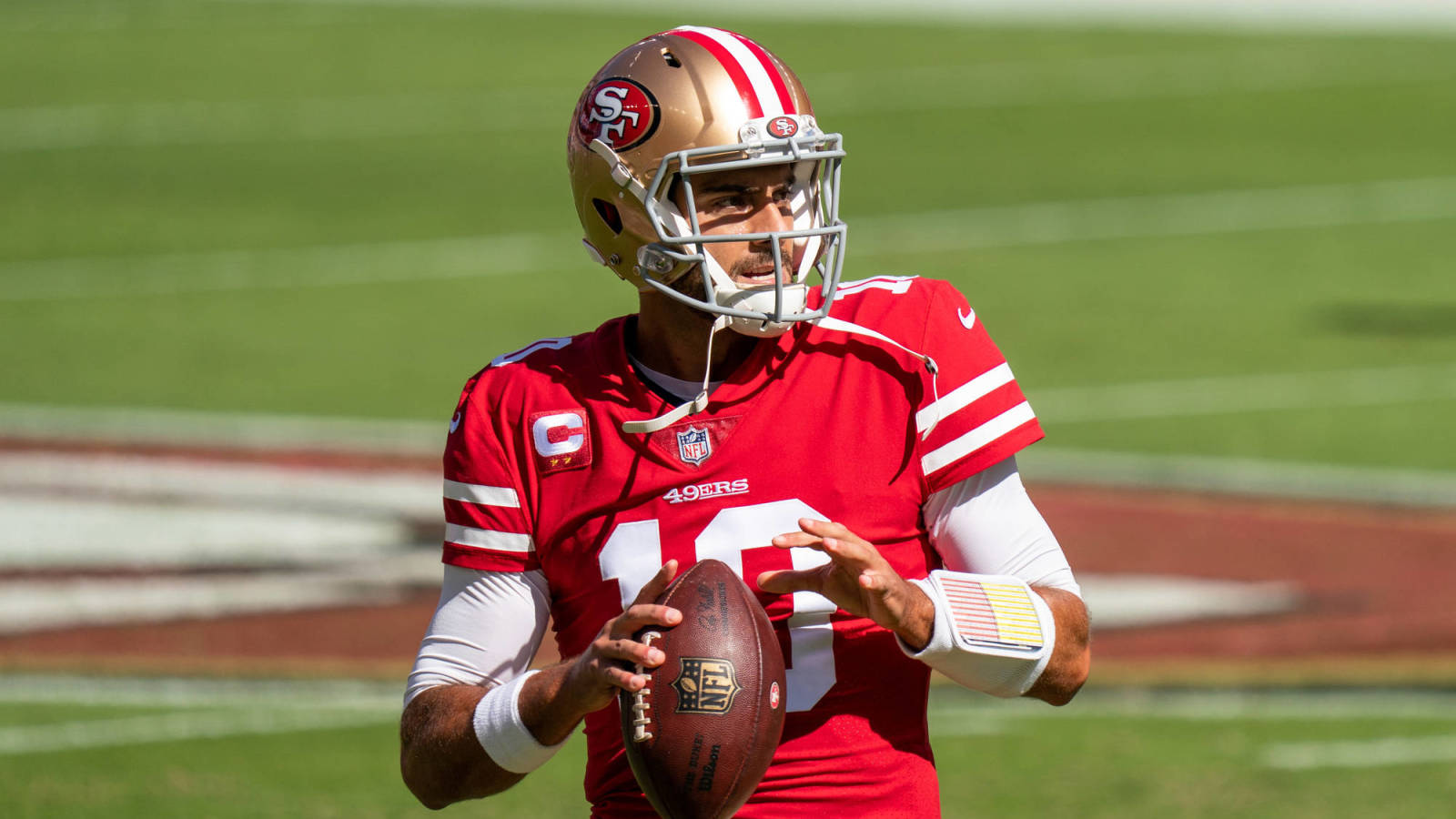 Are the San Francisco 49ers going to trade Jimmy Garoppolo? It's one of the major questions that is still being asked with less than 12 hours until the draft is set to begin. According to NFL Network's Ian Rapoport, San Francisco expects to keep Garoppolo unless a team can blow them away with a trade offer.
"The #49ers do not have plans to trade Jimmy G, unless the value overwhelms them," Rapoport tweeted. "Seems pretty unlikely, but crazier things have happened."
The reason Garoppolo has been a consistent name brought up in trade rumors is that the 49ers are universally expected to take a quarterback after trading up to grab the third pick in the draft. NFL Network's Tom Pelissero said that "multiple teams" will likely reach out to the 49ers about a possible deal, but based on Rapoport's report, it sounds like the team is comfortable keeping Garoppolo unless someone makes them an offer they can't refuse.
If San Francisco does hold onto Garoppolo, it does raise an interesting question about whether or not he will be the team's starting quarterback heading into the season. The team may be willing to keep whichever rookie quarterback it chooses on the bench to learn from the veteran.