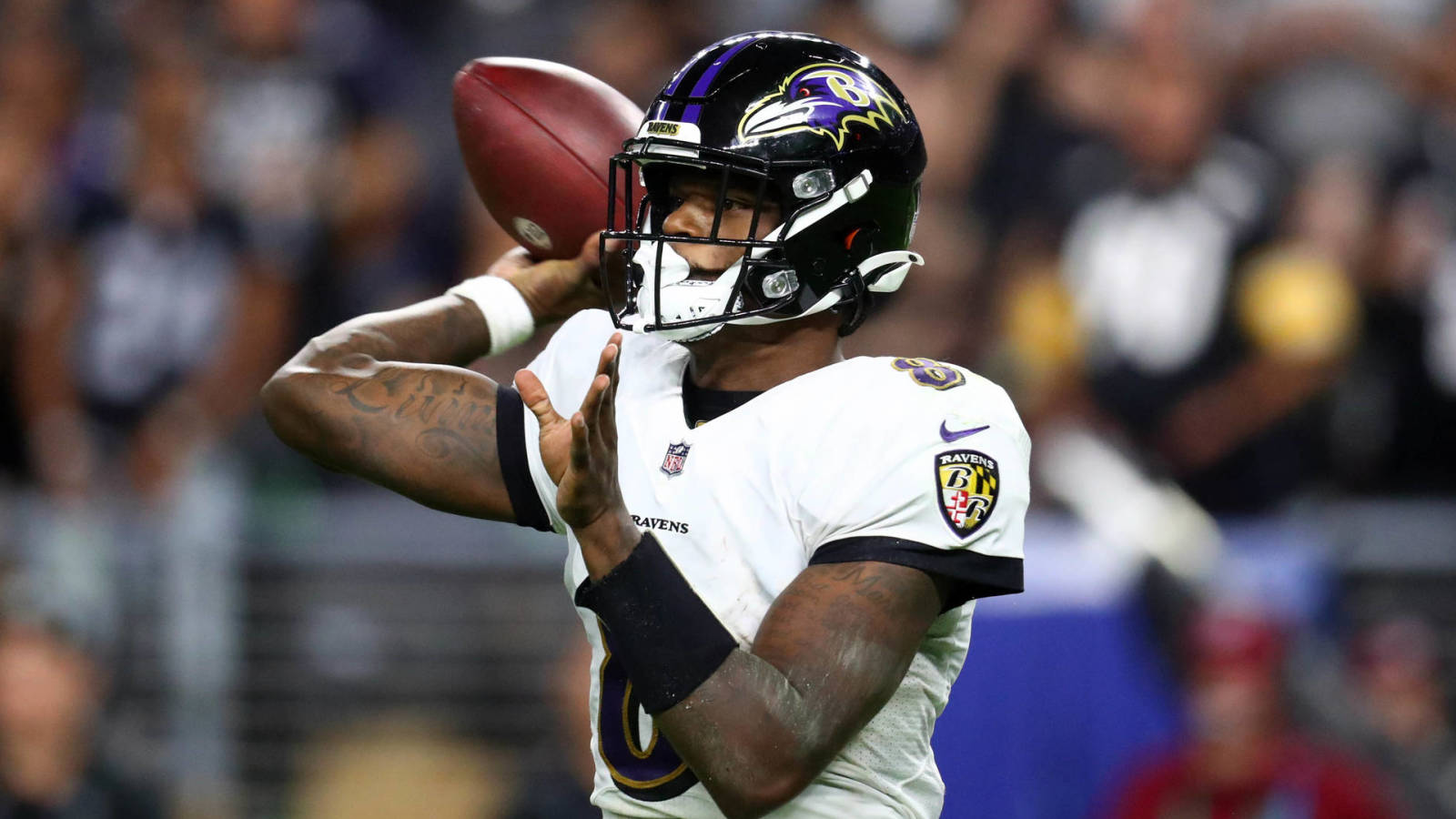 Baltimore Ravens quarterback Lamar Jackson lost two fumbles in Monday's 33-27 overtime loss to the Las Vegas Raiders. Afterward, he admitted that he was upset with himself for the turnovers. 
"That ticked me off. I hate fumbles, I hate any type of turnover," Jackson said, according to Pro Football Talk. "Two hands on the ball. I just could've taken a sack, if anything."
Jackson shared a profanity-laced reaction via Twitter after speaking with reporters. 
The 2019 MVP needs to be better if the Ravens hope to compete for a title this season. He completed 19-of-30 passes for 235 yards and one touchdown on Monday in addition to running for 86 yards, which led the team. 
However, Baltimore also needs to do a significantly better job protecting Jackson. The Ravens' new-look offensive line of Ronnie Stanley, Tyre Phillips, Bradley Bozeman, Kevin Zeitler and Alejandro Villanueva was subpar on Monday night. 
The Raiders were able to put consistent pressure on Jackson, led by Maxx Crosby, who had two sacks and four quarterback hits. According to Next Gen Stats, Las Vegas pressured Jackson on 54.5% of his dropbacks.