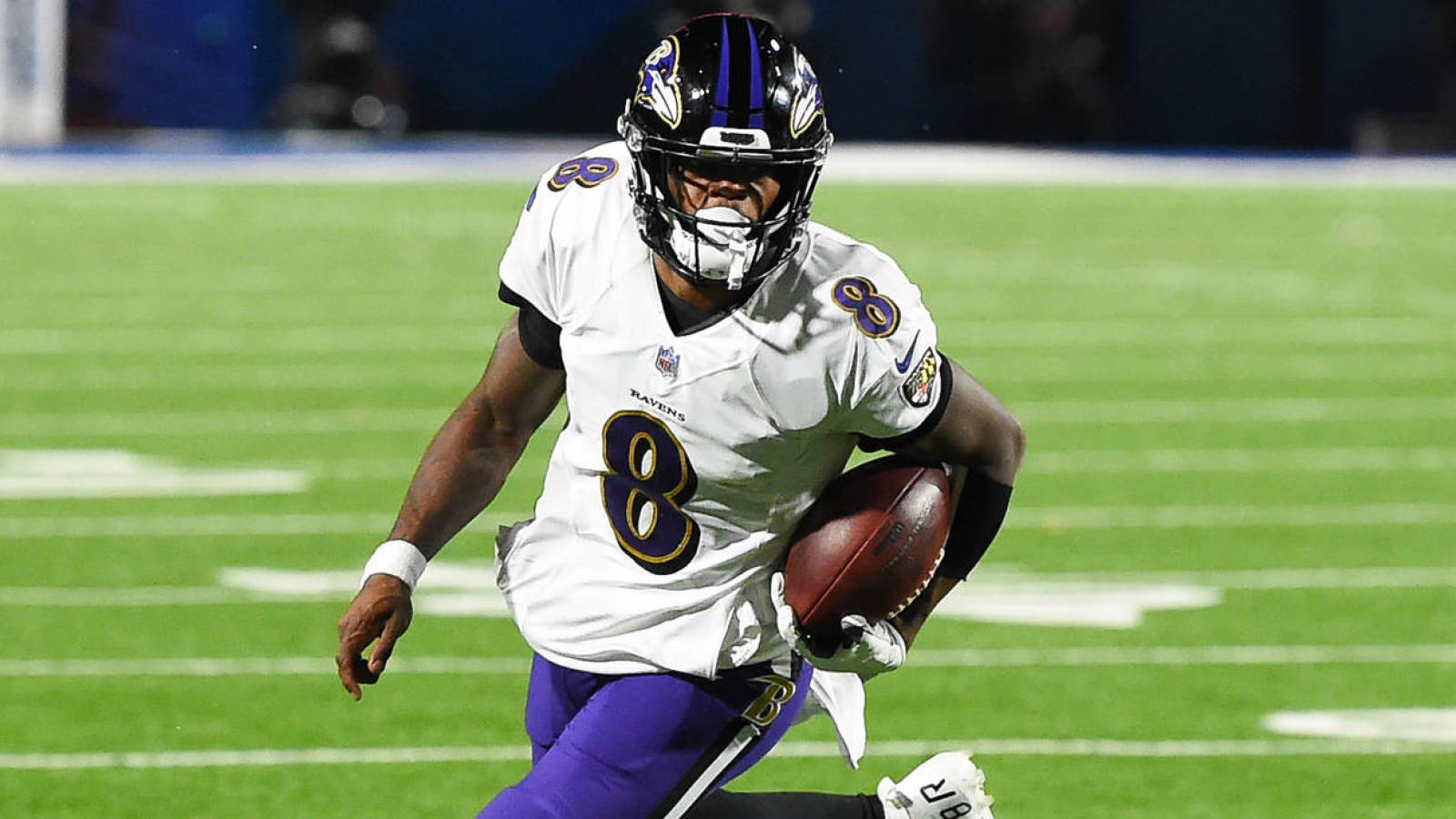 Baltimore Ravens starting quarterback Lamar Jackson will remain the NFL regular-season MVP for a couple of weeks and also recently earned his first playoff victory by helping the Ravens avenge a previous postseason loss to the Tennessee Titans. 
However, the defense of the Buffalo Bills made Jackson and his offense appear rather pedestrian last Saturday, which again raised questions among some about if the third-year signal-caller is the right man to lead Baltimore back to the Super Bowl. 
Coach John Harbaugh attempted to pour cold water over such doubts on Wednesday when he insisted that he and general manager Eric DeCosta want Jackson to be Baltimore's starter for the foreseeable future. 
"Eric and I have talked about that and other contracts, so I'm very confident that Eric and those guys will do a great job," Harbaugh explained, per Michael David Smith of Pro Football Talk. "Absolutely, we want Lamar to sign a long-term deal and be with us. I'm totally certain that's going to happen. When it happens, that's the details. That's what we've got to figure out."
There's no sense of urgency between the two parties, as Harbaugh and company can utilize the fifth-year option of Jackson's contract to evaluate how he plays in future January games if they wish. There's currently no indication Jackson would balk at playing under his rookie deal for another season, so patience may be a virtue for all involved in this scenario.