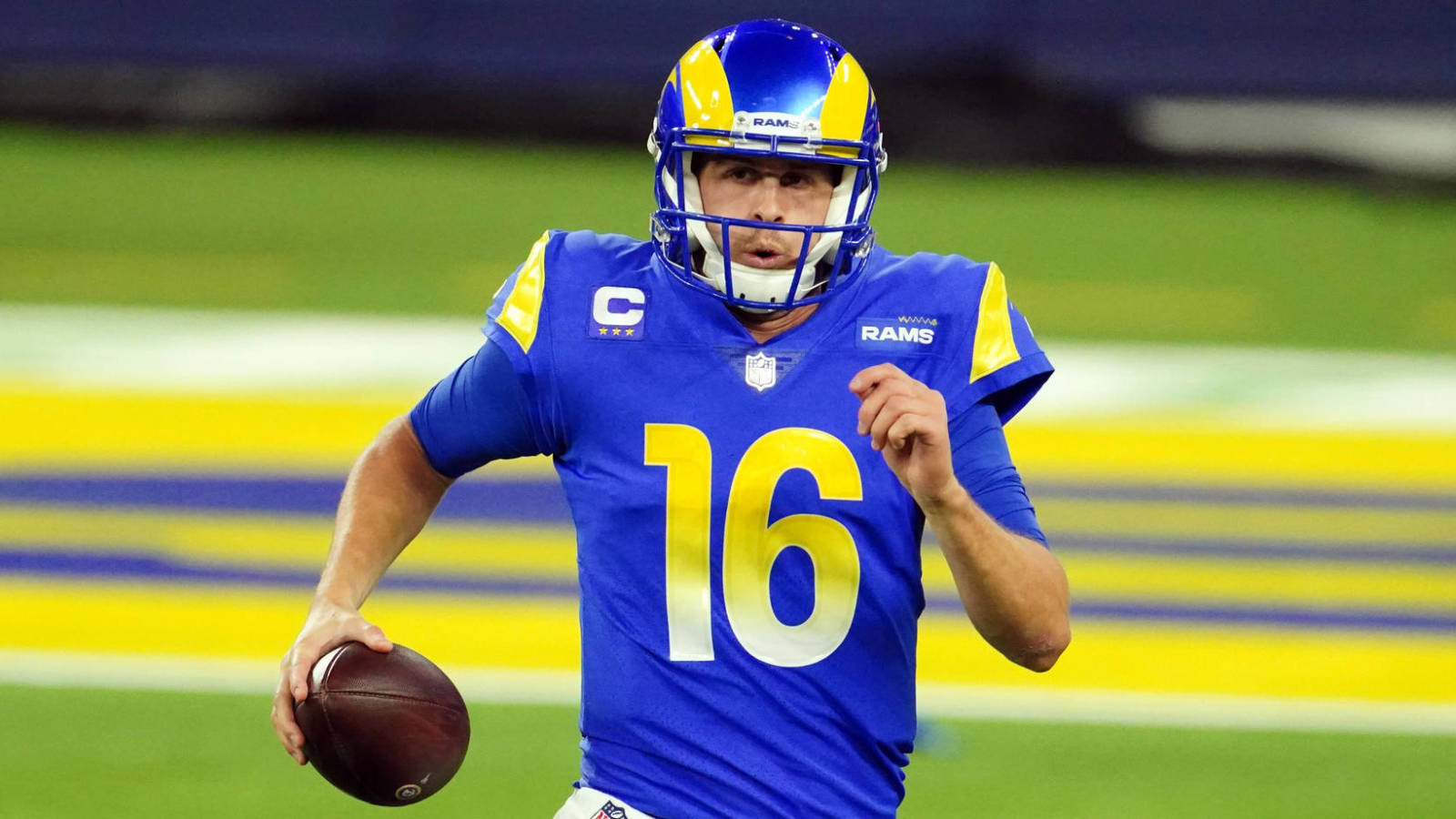 All signs are pointing to Los Angeles Rams starting quarterback Jared Goff having to battle to retain his job through Week 1 of the 2021 NFL season. 
On Wednesday, NFL Network's Ian Rapoport explained that head coach Sean McVay could hold an open competition between Goff, the first pick of the 2016 NFL Draft, and former Alliance of American Football quarterback John Wolford: 
Neither McVay nor Rams general manager Les Snead committed to Goff as the team's long-term answer at the position following the 32-18 postseason loss at the Green Bay Packers on Jan. 16. NFL Network's Steve Wyche reported that the relationship between Goff and McVay needs "marriage counseling" after the quarterback tossed 29 regular-season interceptions over the past two years. Wolford, meanwhile, played admirably but certainly didn't light scoreboards up while filling in for the injured Goff. 
McVay hinted earlier this month that the Rams could bring in a proven veteran in an attempt to "push" either Goff or Wolford. 
"I'd say, I think as you grow, as you continue to learn; that's just where we're at," McVay explained at the time. "I'm not saying anything other than we're evaluating that right now. I think it's important that you do that at every single spot, and no position is excluded from that conversation."
The Rams would endure a salary-cap charge of $22.2 million if they trade Goff this offseason, so it's likely the 26-year-old will remain on the roster for the foreseeable future. Where he'll reside on the depth chart will clearly be determined at a later time.