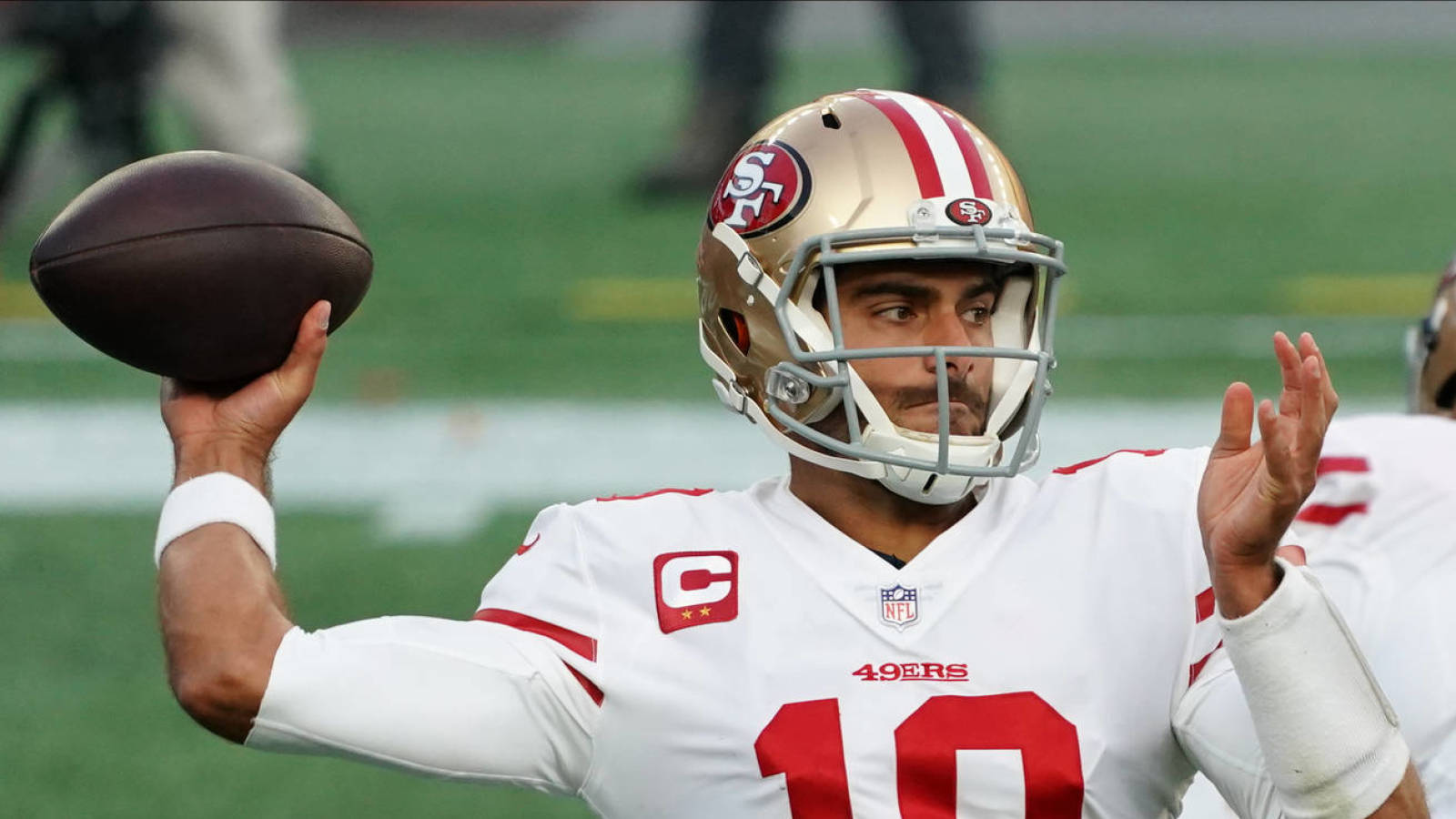 The San Francisco 49ers traded to acquire the third pick of the 2021 NFL Draft from the Miami Dolphins, and reports surfaced on Monday that the 49ers will likely use that asset to select either Alabama Crimson Tide quarterback Mac Jones or North Dakota State Bison signal-caller Trey Lance. 
San Francisco head coach Kyle Shanahan didn't show his hand when speaking with reporters, but he also didn't commit to current starting QB Jimmy Garoppolo being on the roster through the draft's completion on Saturday. 
"I can't guarantee that anybody in the world will be alive on Sunday, so I can't guarantee who will be on our roster on Sunday," Shanahan said, per Josh Alper of Pro Football Talk. 
Previous stories suggested that San Francisco could keep Garoppolo through the offseason so he can start in September while a to-be rookie learns behind him as a QB2. Theoretically, such a decision would allow Garoppolo to potentially increase his trade value by playing well in what essentially would be a season-long audition for every other franchise. 
"Jimmy's been a pro," general manager John Lynch said of how Garoppolo has handled the situation. "He really has. I just spoke to him over the weekend. He's here, he's taking part in our virtual meetings, plans on being at the workouts. Jimmy's been completely professional as he always has been with us." 
Per BetOnline.ag, Jones remains the betting favorite to be the draft's third pick.