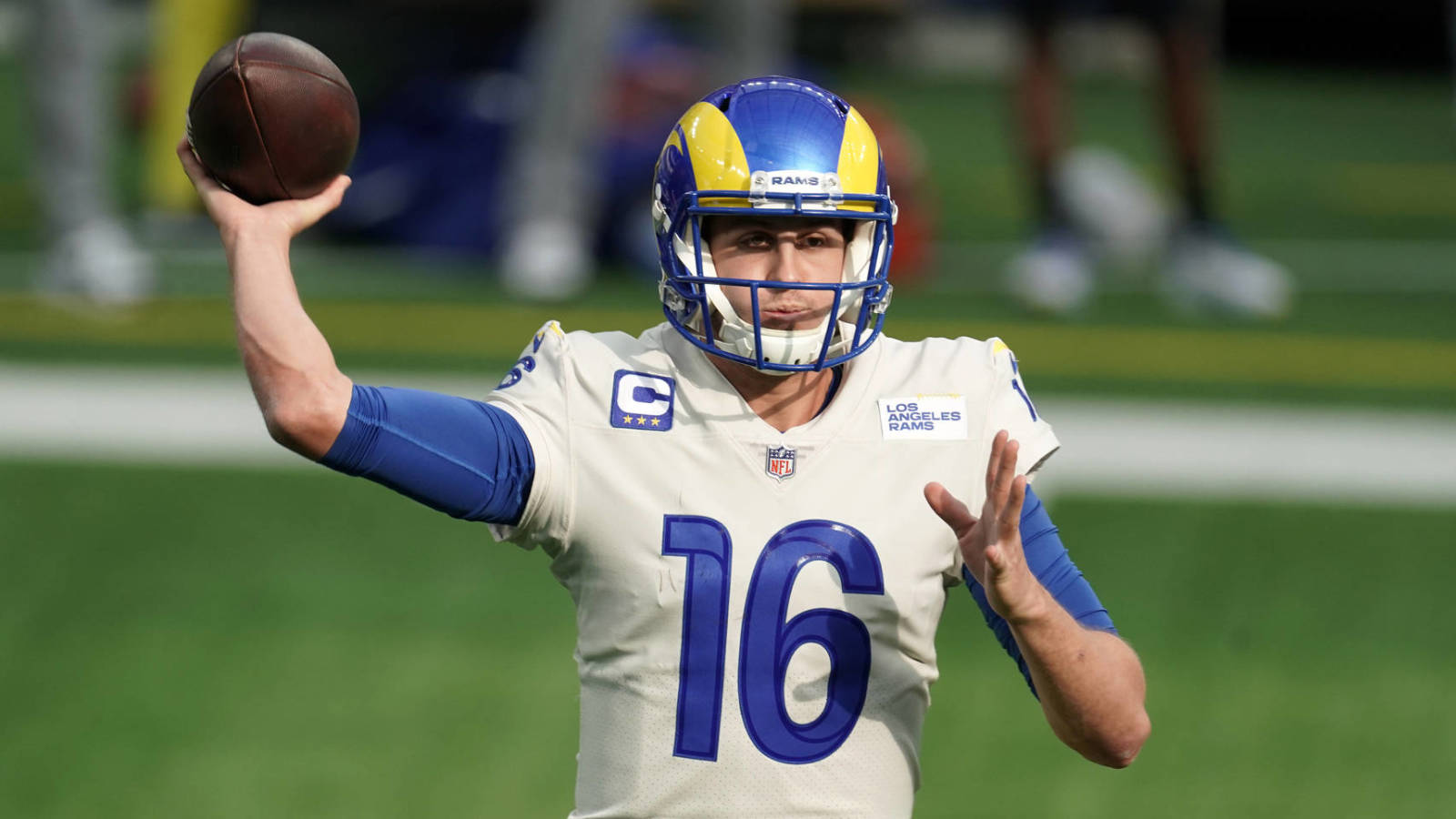 This week brings us a rare NFL game on Christmas Day, as well as two on Saturday to join the regular Sunday/Monday night festivities. Next week's 2020 season finale features all games on Sunday. 
Merry Christmas to all!
Friday
Minnesota Vikings at New Orleans Saints (-6.5): Two teams licking their respective wounds after critical losses a week ago get together on Christmas Day. It's not the type of present the Vikings fans will appreciate. The Saints still have many things to play for, while the Vikings suck it up on the road for nothing more than the chance to not come in last in the NFC North. With myriad defensive injuries and issues, it's hard to see the Vikings making it a merry Christmas for the Skol faithful. They have a chance if the Saints forget their identity as a balanced team. I don't expect that to happen. 
Saints 33, Vikings 20
Saturday
Tampa Bay Buccaneers at Detroit Lions (+8.5): Detroit will have an interim interim coach leading the team. Interim head coach Darrell Bevell and several other assistants are ruled out due to being COVID-19 contacts. Instead of the NFL moving the game back to a Sunday kickoff, the league decided the Buccaneers gain even more of a competitive advantage by facing a skeleton interim staff that will be led by WR coach Robert Prince. Not that the Bucs need the advantage, but this game went from mildly compelling to "watch at your own peril" status. 
Buccaneers 38, Lions 13
San Francisco 49ers at Arizona Cardinals (-4.5): With the 49ers officially eliminated from a return to the playoffs a year after representing the NFC in the Super Bowl, this game takes on less intrigue than expected when the schedule came out. Arizona clinches a playoff berth with a win. The Cardinals defense isn't great, but they're good enough to secure the win over the C.J. Beathard/Josh Rosen QB duo of impending doom. And if they aren't, they don't deserve the postseason. 
Cardinals 26, 49ers 19
Miami Dolphins at Las Vegas Raiders (+2.5): The Raiders have a win-or-go-home matchup with one of the teams they need to catch in the AFC Wild Card race. It didn't have to be this way for Jon Gruden's Raiders, but losing four of five and allowing at least 28 points in all those matchups has put Las Vegas in desperate need of a lot of help. It won't matter because they can't help themselves here at home. 
Dolphins 27, Raiders 24
Sunday Games
Indianapolis Colts at Pittsburgh Steelers (-2.5): Pittsburgh has lost three in a row since starting 11-0, including a stunning display of offensive ineptitude in Monday night's dismal showing against lowly Cincinnati. The Steelers offense is broken, hung up on inefficient routes being run by receivers who lack sure hands and delivered by an increasingly statue-like Ben Roethlisberger, who appears just mildly interested at what's going on around him. 
It will be interesting to see how the Steelers can rewrite their current script against a Colts defense that has one of the stingiest run defenses in the NFL. It's dangerous to underestimate the Steelers, but it's also very dangerous to not trust the eye test of how Pittsburgh has played since their Wednesday win over Baltimore at the beginning of the month. One of the common denominators for those three losses is teams that play aggressive, physical defense. Guess what Indy does well…
Colts 25, Steelers 17
Los Angeles Rams at Seattle Seahawks (-1.5): Gut check time for the Rams. Losing to the Jets last week presents coach Sean McVay with a major challenge. His Rams were unprepared to play last week and paid for it. I don't expect them to make the same mistake again.
That doesn't mean the Rams can pull off the season sweep of Seattle, however. I harken back to the first meeting, won by the Rams 23-16. Seattle left far too many opportunities on the field. Three turnovers and two red zone possessions where they settled for a field goal instead of converting doomed Seattle. The Rams managed two drives of over 95 yards that devoured almost a full quarter of the game, too. I just can't see a repeat of that performance by either side in Seattle in a game that means so much. The Seahawks are flawed but they're not poorly coached or inexperienced.
Seahawks 24, Rams 20
Tennessee Titans at Green Bay Packers (-3.5): Possible Super Bowl preview? It could be. Don't snicker at the thought. For that to happen, the Titans defense will need to find a way to stop MVP front-runner Aaron Rodgers throwing to Davante Adams, who would earn my vote as the NFL's best wide receiver in 2020. The Titans have the NFL's weakest pass rush and they're prone to coverage gaffes. It's a very bad weakness to take into Green Bay. Ryan Tannehill will make some waves against the Packers defense, but I don't believe Tennessee has quite enough to overcome Rodgers and his merry men.
Packers 30, TItans 27
New York Giants at Baltimore Ravens (-11.5): The winner keeps playoff hopes alive. The loser is eliminated. Sounds weird to say that about a team between a 5-9 Giants team and a 9-5 Ravens squad, but that's the way 2020 unfolds. 
From an Xs and Os standpoint, it's difficult to envision Colt McCoy scaring the Ravens defense. He couldn't do much of anything against Cleveland's flea-bitten secondary, after all. The Ravens won't be able to throw all that well against New York either, but that's not how John Harbaugh's team butters its bread. Lamar Jackson could run for 125 and 2 TDs and I wound't blink at it. 
Ravens 28, Giants 13
Atlanta Falcons at Kansas City Chiefs (-10.5): The Falcons have blown impressive leads to much lesser teams than the Chiefs. They might not get the opportunity to lose another one here. But if they do, we all know how that movie ends…
Chiefs 38, Falcons 23
Chicago Bears at Jacksonville Jaguars (+7.5): Quarterback uncertainty clouds both teams, though the Bears seem to have found something of a hot hand since returning to Mitchell Trubisky at the helm. The Jaguars meager defense isn't going to stop the Bears offenses we saw against Minnesota a week ago, with David Montgomery running wild and Trubisky making smart decisions and delivering accurate passes. Gardner Minshew, Jake Luton, Mike Glennon, none of them are doing any of that for Jacksonville. 
Bears 27, Jaguars 10
Cincinnati Bengals at Houston Texans (-9.5): It's hard to fathom the Bengals pulling off another stunner in the wake of their outstanding win on Monday night. The Texans are nowhere close to the Steelers in terms of overall success, but they have a dynamic offense with Deshaun Watson that can do things Pittsburgh could not. The Bengals with Ryan Finley don't have the firepower to keep up, though this should be an entertaining game to watch them try. 
Texans 37, Bengals 29
Cleveland Browns at New York Jets (+9.5): Browns fans are ecstatic the Jets got the win last week. There's a real weight of playing a winless team this late in the season, a pressure to not be that team that blows it against the chronically defeated. Los Angeles took that bullet for Cleveland, the original home of the Rams. 
Not that I would expect this Browns team to fall victim. Kevin Stefanski has his Cleveland team focused and sharp, with Baker Mayfield playing fantastic football over the last month. In this one, I see Nick Chubb having the bigger game for the Browns. Kareem Hunt could too, and he needs one to get back on the 1,000-yard pace. Look for him to get it rolling again after some down weeks. 
Browns 27, Jets 17
Denver Broncos at Los Angeles Chargers (-3.5): Just a straight hunch here that Los Angeles rises up and plays a great game for a week. They've teased at it and finally deliver on a big blowout. Or they'll blow it. Again. 
Chargers 32, Broncos 14
Carolina Panthers at Washington Football Team (-2.5): The Ron Rivera bowl comes just a week after the Panthers fired GM Marty Hurney. It was interesting timing for Carolina with their old, longtime and largely successful head coach in Rivera. He's got the better team now Washington, at least temporarily. Washington takes a huge step toward winning the NFC East and Rivera's old team won't do a lot to stop it. 
Football Team 24, Panthers 12
Philadelphia Eagles at Dallas Cowboys (+1.5): Last place in the NFC East is on the line when Jalen Hurts leads the Eagles against Andy Dalton and the Cowboys. Strangely enough, the winner of this game still has a path to winning the division, depending on what happens with Washington. 
I think the Eagles can ride Jalen Hurts to another win. Philadelphia has found a spark and the Cowboys defense isn't going to snuff it out. The Eagles defensive front will help against a dilapidated Dallas line, too. 
Eagles 24, Cowboys 20
Monday
Buffalo Bills at New England Patriots (+6.5): The Bills already clinched the AFC East, ending New England's ridiculously impressive reign. I'm not sure the Patriots will take that lightly. Then again, there's a reason why the Bills are the new champs and the Patriots are eliminated. Buffalo bulls its way to the No. 2 seed in the AFC and the punchless Patriots can't stop them.
Bills 213, Patriots 10