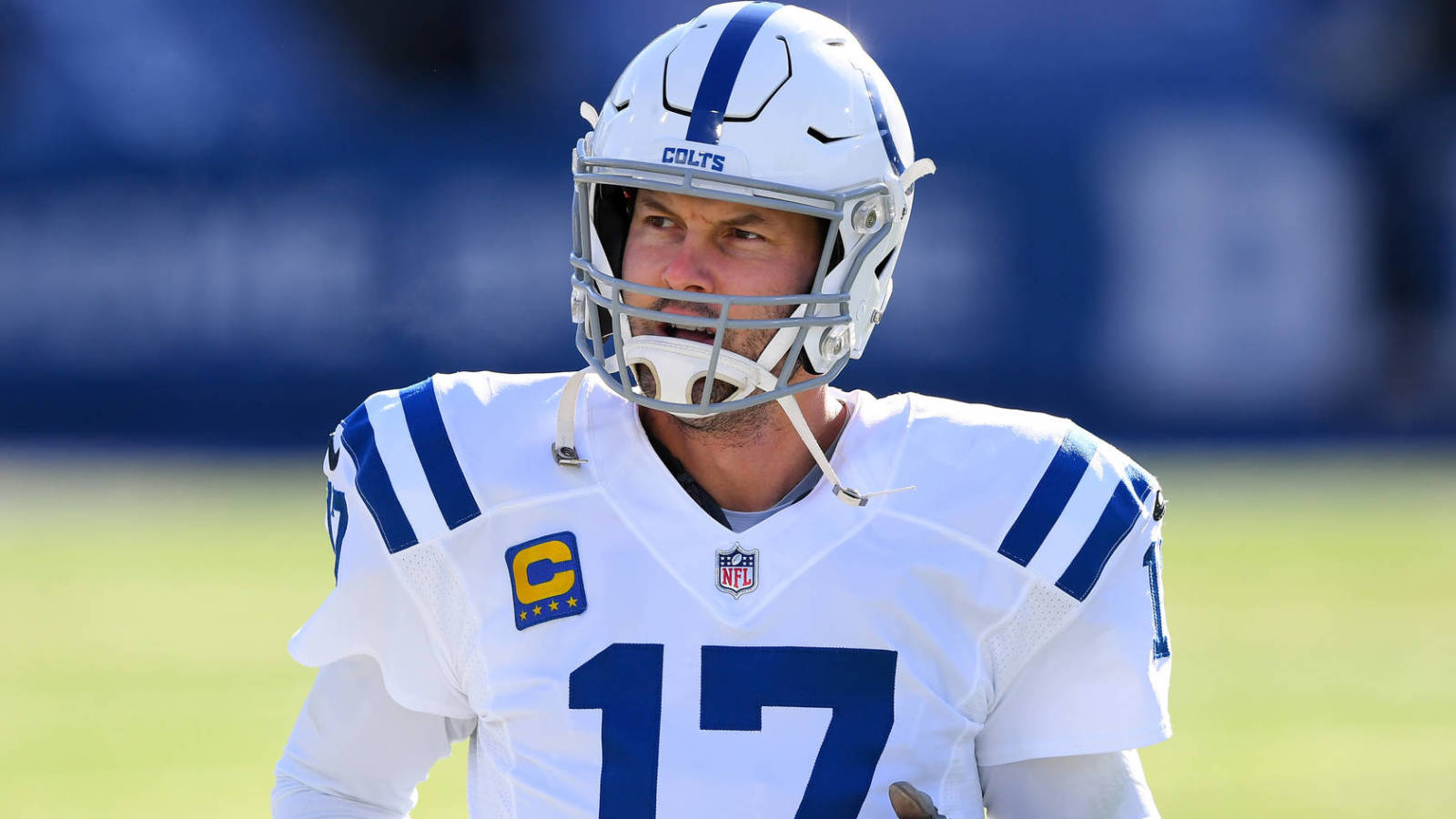 We may not have seen the last of Philip Rivers. Sam Farmer of the L.A. Times reports that the quarterback "isn't closing the door" on returning to the NFL. While the 39-year-old is currently focused on his gig as a high school coach, he'd consider joining a QB-needy squad late in the season.
The 17-year veteran announced his retirement back in January, but that came after a month or so of mulling his decision. At the time, Rivers cited his "growing desire to coach high school football" as reasoning for hanging up his cleats. He still sounds committed to that effort, but now also appears open to a return to the NFL once the high school season concludes.
Of course, a potential return would be dependent on a job opening. Presumably, Rivers would only be interested in joining a contender, which means a top QB would have to succumb to injury. Plus, these teams might prefer to stick with their in-house options, so Rivers' list of suitors will probably be limited. Still, these hypothetical suitors could do a whole lot worse. Rivers guided the Colts to an 11-5 record last season while completing 68-percent of his passes for 4,169 yards, 24 touchdowns, and 11 interceptions.
Rivers spent 16 years with the Chargers before spending the 2020 campaign in Indianapolis. In total, the former fourth-overall pick threw for 63,440 yards and 421 touchdowns while earning eight Pro Bowl nods during his career.