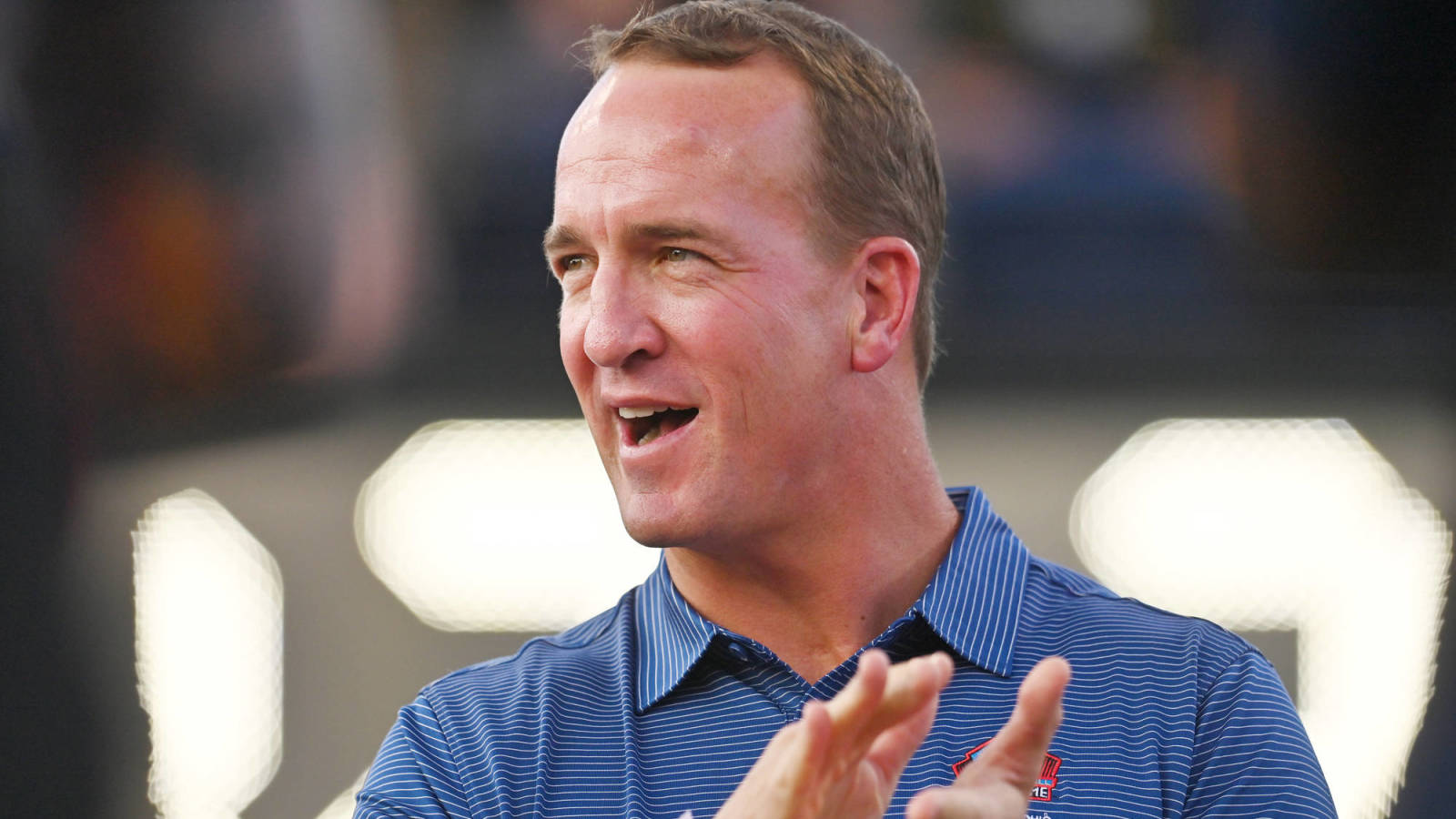 Peyton Manning will be surrounded by many of his former teammates and coaches when he's enshrined into the Pro Football Hall of Fame on Sunday. He'll also be joined by one of the NFL's biggest stars and a former rival. 
Manning said during FOX's broadcast of Thursday night's Hall of Fame preseason game between the Pittsburgh Steelers and Dallas Cowboys that Tampa Bay Buccaneers quarterback Tom Brady will be in attendance to watch his induction into the HoF. 
"Tom Brady is coming in, sitting in my section," Manning said, according to ESPN's Mike Reiss. "I'm not sure how my Colts teammates will handle that, but that means a lot that he's taking the time."
During his tenure with the New England Patriots, Brady's rivalry with Manning included some of the NFL's most memorable games, both when Manning was with the Indianapolis Colts and later with the Denver Broncos.
The two legendary quarterbacks met 17 times, with Brady winning 11 of those games. However, Manning was 3-2 against Brady in the playoffs. 
When Manning was voted into the Hall of Fame earlier this year, Brady said the former Colts and Broncos quarterback was someone he "always just admired."
While Manning retired in 2016, Brady has continued to compete at a high level, winning three Super Bowls since the Hall of Famer hung up the cleats. Brady has won seven Super Bowls, while Manning won two.