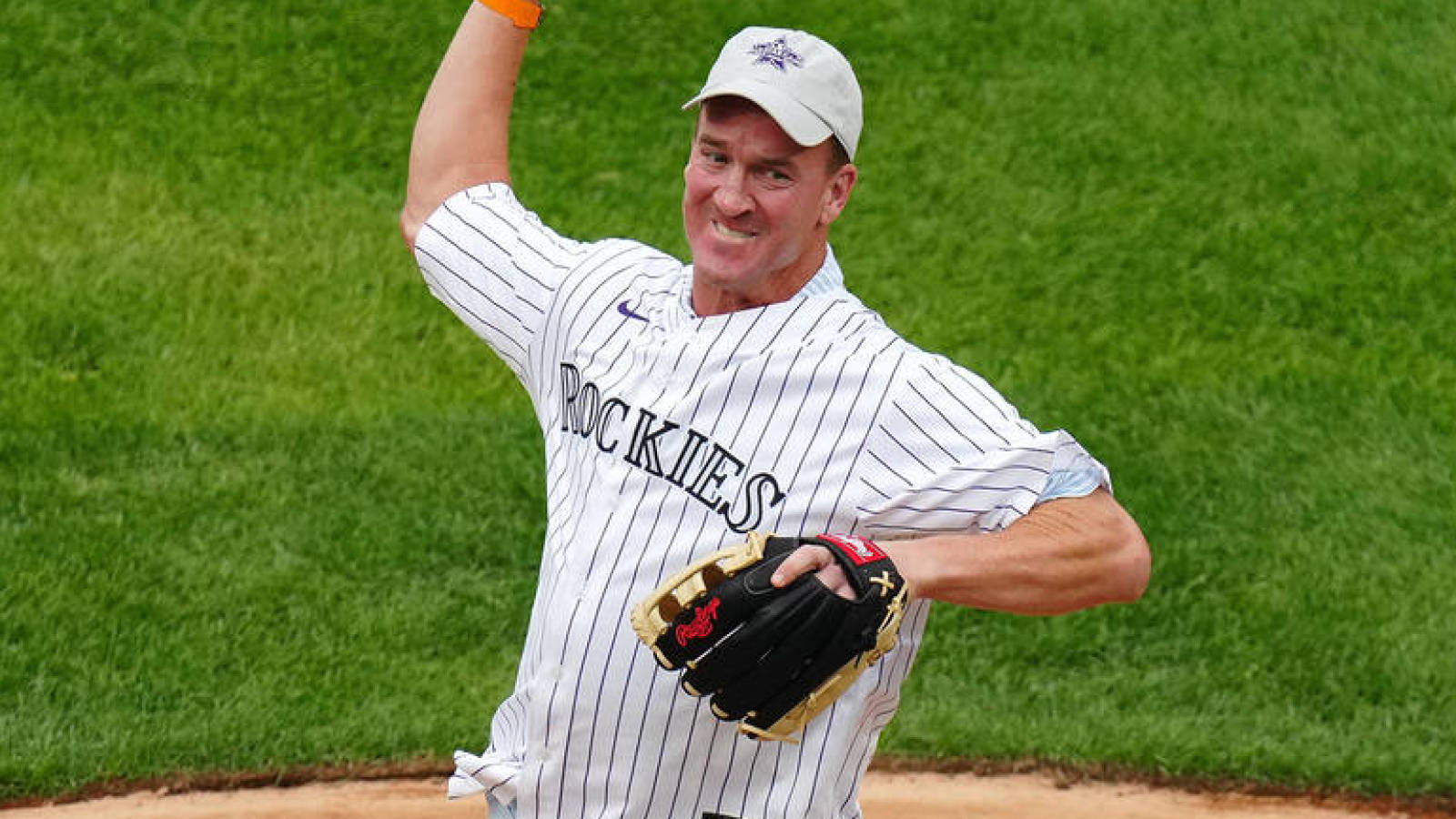 Peyton Manning and Eli Manning are back in the NFL — sort of. 
According to Derek Volner of ESPN's press room, the Manning brothers will headline special "Monday Night Football" broadcasts set to air on ESPN2 while the standard telecasts air on either ESPN or ABC depending on the week and matchup. In total, the combined four-time Super Bowl champions will work 10 games in each of the next three seasons from a remote location and will be joined by a to-be-named host and also celebrities and well-known current and former players. 
The shows will be produced by ESPN in cooperation with Peyton Manning's Omaha Productions. 
"This partnership with ESPN and The Walt Disney Company reflects an ongoing, shared commitment to offering fans fun, innovative content," Peyton Manning said for the prepared statement. "ESPN+ has been a terrific partner for Omaha Productions as we built out 'The Places' franchise and we're excited to co-create a new MegaCast format that will have something for everyone."
ESPN+ already features both "Peyton's Places" and "Eli's Places," so the brothers are no strangers to working alongside the Worldwide Leader. While Peyton is likely the more famous of the two among non-New York fans, Eli developed a reputation for being quite the prankster during his playing days: