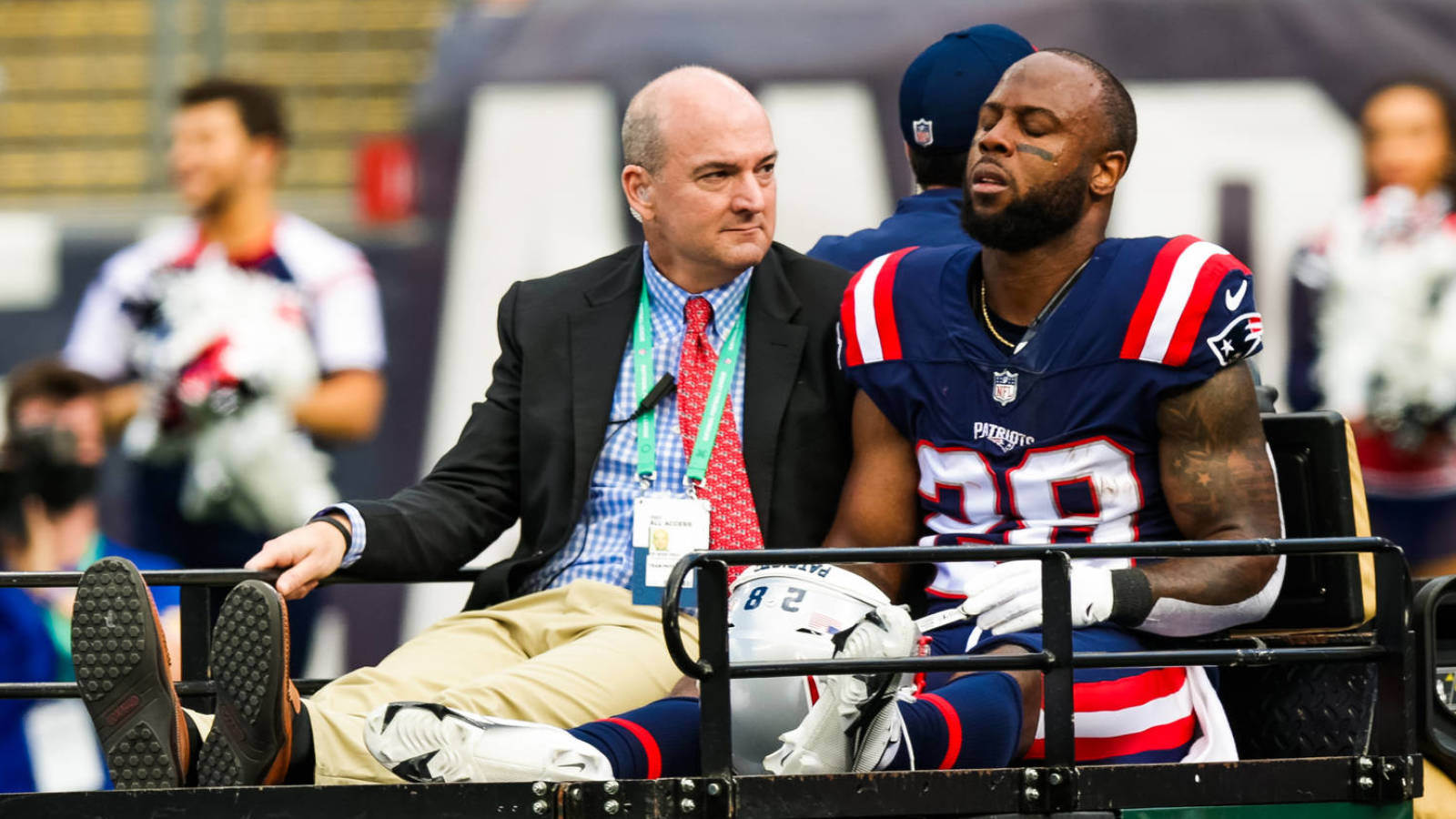 James White received bad injury news Wednesday. The longtime Patriots passing-down back is expected to miss the rest of the season, according to Field Yates and Adam Schefter of ESPN.com.
The veteran suffered a hip injury during the Pats' Week 3 loss to the Saints and was set to be out indefinitely. The timetable clarity will knock him out until 2022, when he is no longer under contract with New England. White, 29, is set for unrestricted free agency in March.
Part of the three 2010s Patriots Super Bowl-winning teams, White has been an essential part of the Pats offense for most of his career. Succeeding the likes of Kevin Faulk, Danny Woodhead and Shane Vereen as Bill Belichick-era passing-down backs, White signed a one-year, $2.5M deal to stay with the team this offseason. The veteran's hip injury stands to cloud his future, but given his value in New England, a fourth White-Pats agreement would not surprise.
Cam Newton's year at the helm resulted in a production dip for White, who emerged on the Buccaneers' radar before they brought in Giovani Bernard to be Tom Brady's third-down option. But this is still a big loss for the Pats, who have used White in this role since 2015. White totaled 908 scrimmage yards in 2019, helping the Patriots compensate for a depleted receiving corps, and is obviously best known for scoring three TDs to aid the 2016 squad's historic comeback in Super Bowl LI.
The team has second-year backs Rhamondre Stevenson and J.J. Taylor, along with longtime special-teamer Brandon Bolden on its roster. The Patriots have not used starter Damien Harris (10 career catches) much in the passing game and allowed veteran Rex Burkhead to defect to the Texans earlier this year.