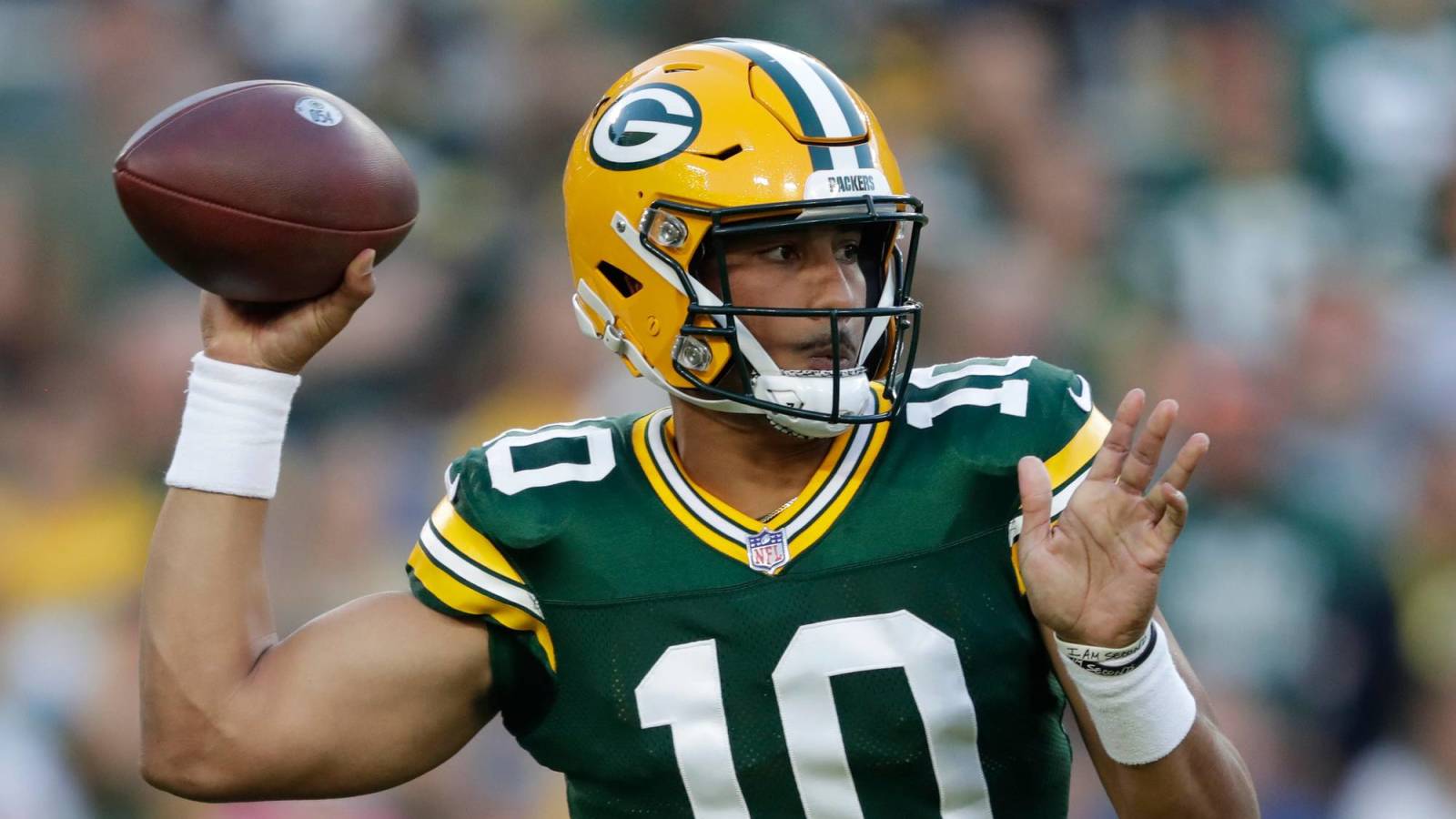 Green Bay Packers quarterback Jordan Love had his preseason debut cut short on Saturday, but it appears he won't miss any time leading up to Week 1. 
According to ESPN's Adam Schefter, an MRI on Love's shoulder came back clean this morning and he is unlikely to miss any time. 
The 22-year-old was supposed to play three quarters against the Houston Texans on Saturday night but left at halftime after getting "dinged up" on a sack in the second quarter. 
Love directed the Packers' only scoring drive of Saturday's 26-7 loss. In total, he completed 12-of-17 passes for 122 yards and a score. 
Packers head coach Matt LaFleur said after the game that Love did well but added there are still things the young signal-caller needs to work on. 
"He did a nice job," LaFleur said, via NFL.com. "What we were really looking for is just going out there with command, making sure our operation was clean, making sure that he was decisive and on point with his decision-making. I thought by and large it was pretty solid.
"If there's one thing to just encourage him to continue to do is 'Hey man, you've got to let that sucker rip. When you see it, trust what you see. Don't worry about being perfect. Don't worry about throwing a perfect, on-target pass. Usually when you do that, you're not as accurate. You've got to let the ball go.' But by and large, I think he did a really nice job."
The Utah State product will likely serve as Aaron Rodgers' backup in 2021 and could potentially snag the starting job in 2022 with the reigning MVP wanting to play elsewhere in the near future.