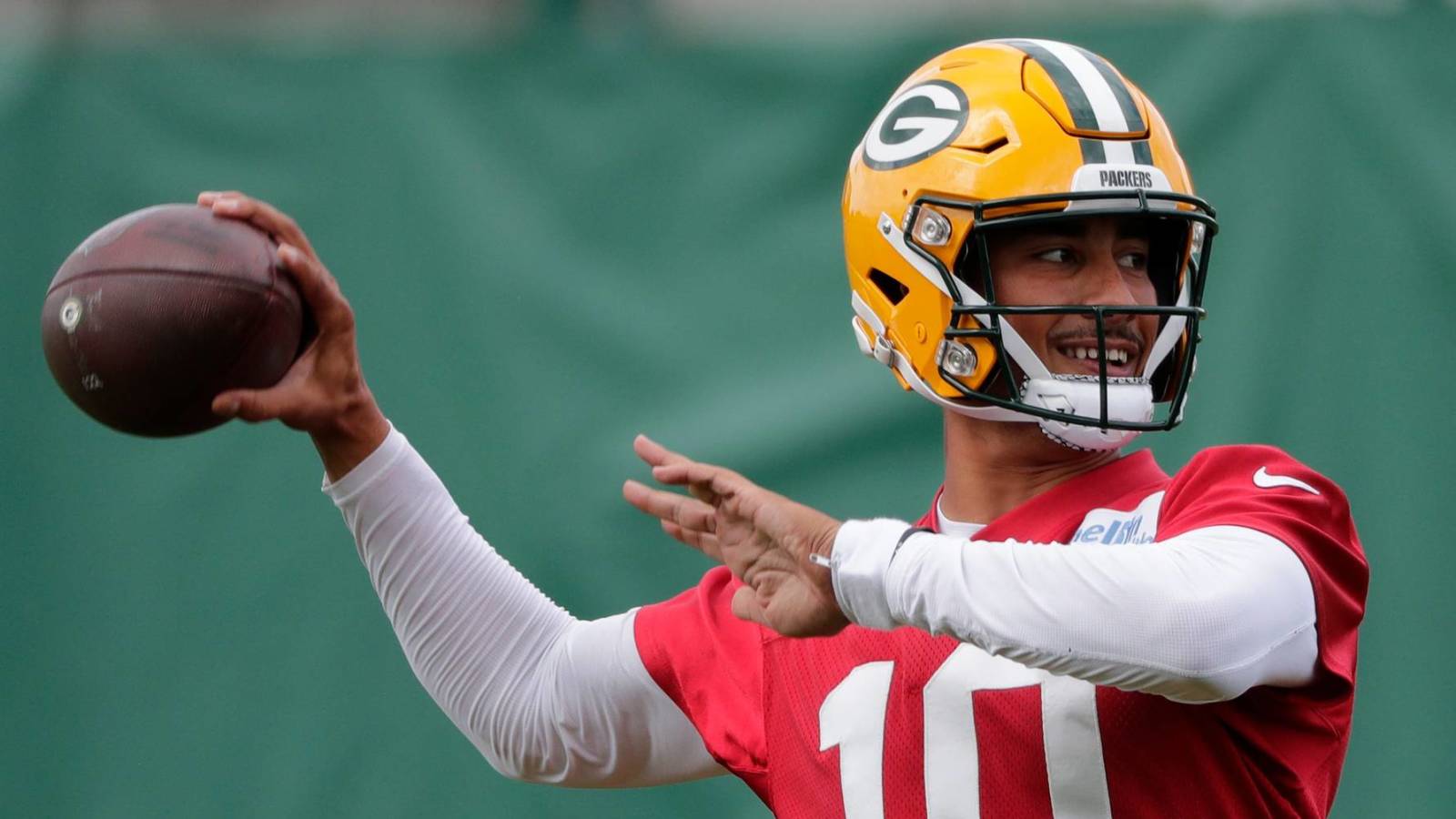 The bulk of offseason headlines about the Green Bay Packers understandably involved the absence of starting quarterback and reigning NFL Most Valuable Player Aaron Rodgers, who ultimately returned for training camp and at least the upcoming season. 
Rodgers' status for 2021 should not cause anybody to forget that his backup is somebody who has never taken a snap against a live NFL defense even though he's been in the league for roughly a year and a half. The Packers selected Jordan Love in the first round of the 2020 draft before the entire preseason was canceled due to the COVID-19 pandemic. Love then remained a spectator throughout Rodgers' latest MVP campaign, and the 22-year-old is itching to take the field when Green Bay opens the exhibition portion of the calendar against the Houston Texans on Aug. 14. 
"I'm super excited for it," Love said of making his debut, per Kevin Patra of the league's website. "The last time I played a game was the Senior Bowl coming out of college. Over a year and a half ago, I think. I'm super excited. This is the moment I've been preparing for ever since last year. It's almost like I've been training a year just for this first preseason game. I'm super excited to get out there and get back to playing ball." 
While the main objective heading into any preseason game for all involved is to avoid injuries, fans can't help but be curious to see how Love responds to facing a defense looking to do more than just earn praise from coaches. After all, Love was Green Bay's QB1 during mandatory minicamp and claimed he would "definitely" be ready to start in Week 1 had Rodgers either held out or been traded.