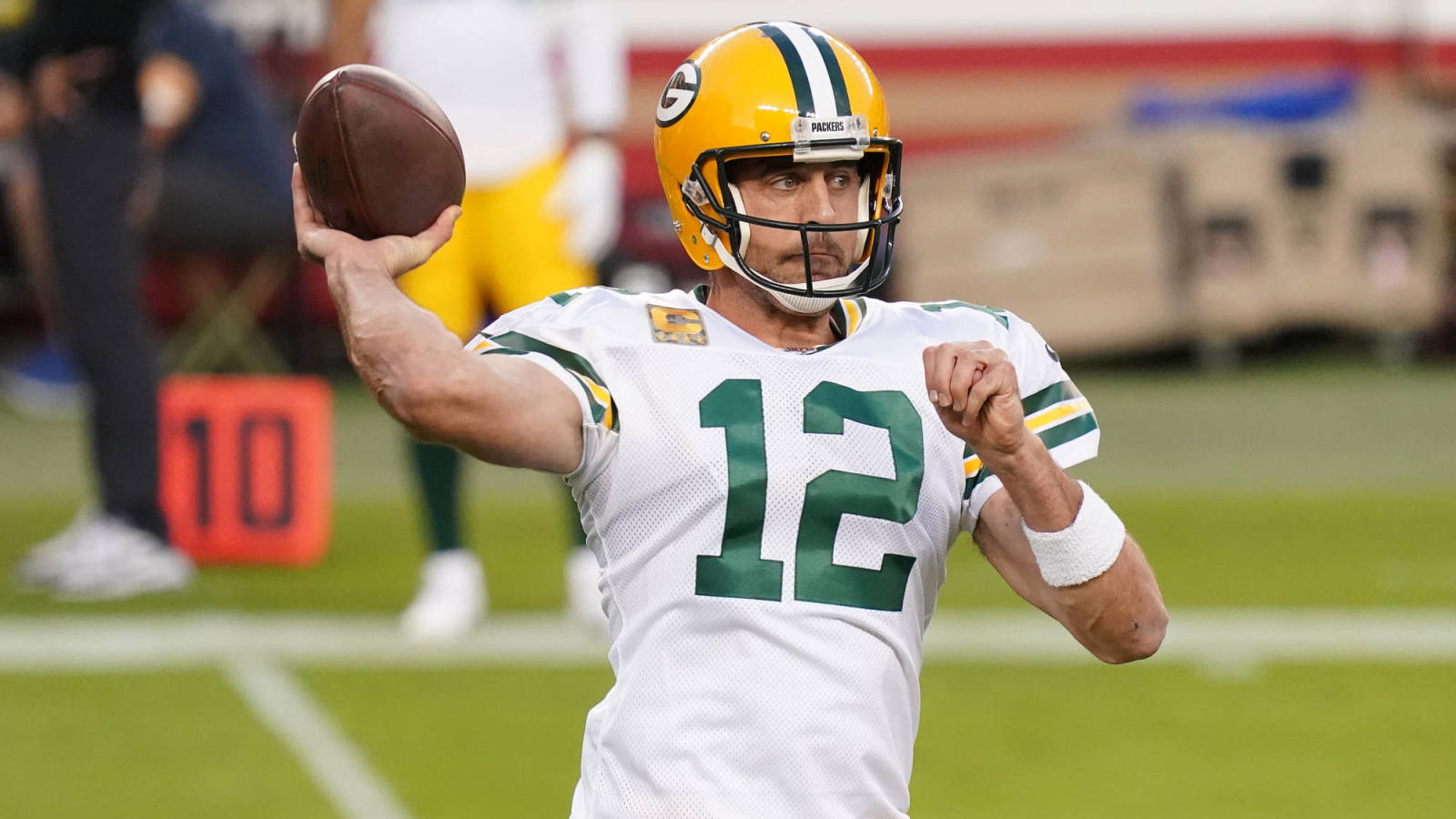 The mystery surrounding where Aaron Rodgers will play this season is gone. But be forewarned, the drama in Green Bay is far from finished.
Rodgers reported for his first day of training camp on Tuesday, less than 24 hours after ESPN's Adam Schefter reported the Wisconsin franchise and the reigning league MVP were finally reaching a deal to keep him in green and gold.
However, this doesn't mean that both sides start getting ready for the season as if none of the offseason hoopla ever happened. 
As ESPN further points out, Rodgers could opt to not participate in full-team practice until more details of the agreement are settled upon. Plus, the team could also still fine Rodgers for missing all offseason OTAs up to this point — which would definitely set off some fireworks. 
There's also the matter of this season being his last in Green Bay. Rodgers reaching an agreement for this season doesn't guarantee some newfound happiness with a Packers team the QB has said is going through a culture crisis. He turned down a hefty contract extension that would have made him the highest-paid player in the NFL and will now be able to void the final year of his contract (2023) making him tradable once this season is over. Even in the days leading up to Rodgers reaching an agreement with the Packers, there was reportedly mutual interest between Rodgers and the Denver Broncos.
Don't be surprised if Rodgers keeps dominating NFL headlines. This story is far from over.
Chelena Goldman grew up on a street where the boys played street hockey and yelling at baseball and football over the radio was a standard — making life as a sports geek the perfect fit. She believes in dominance on the blue line, good red wine, and the theory that you can never be too overdressed for any occasion. You can find her gabbing away on Twitter at @ChelenaGoldman.