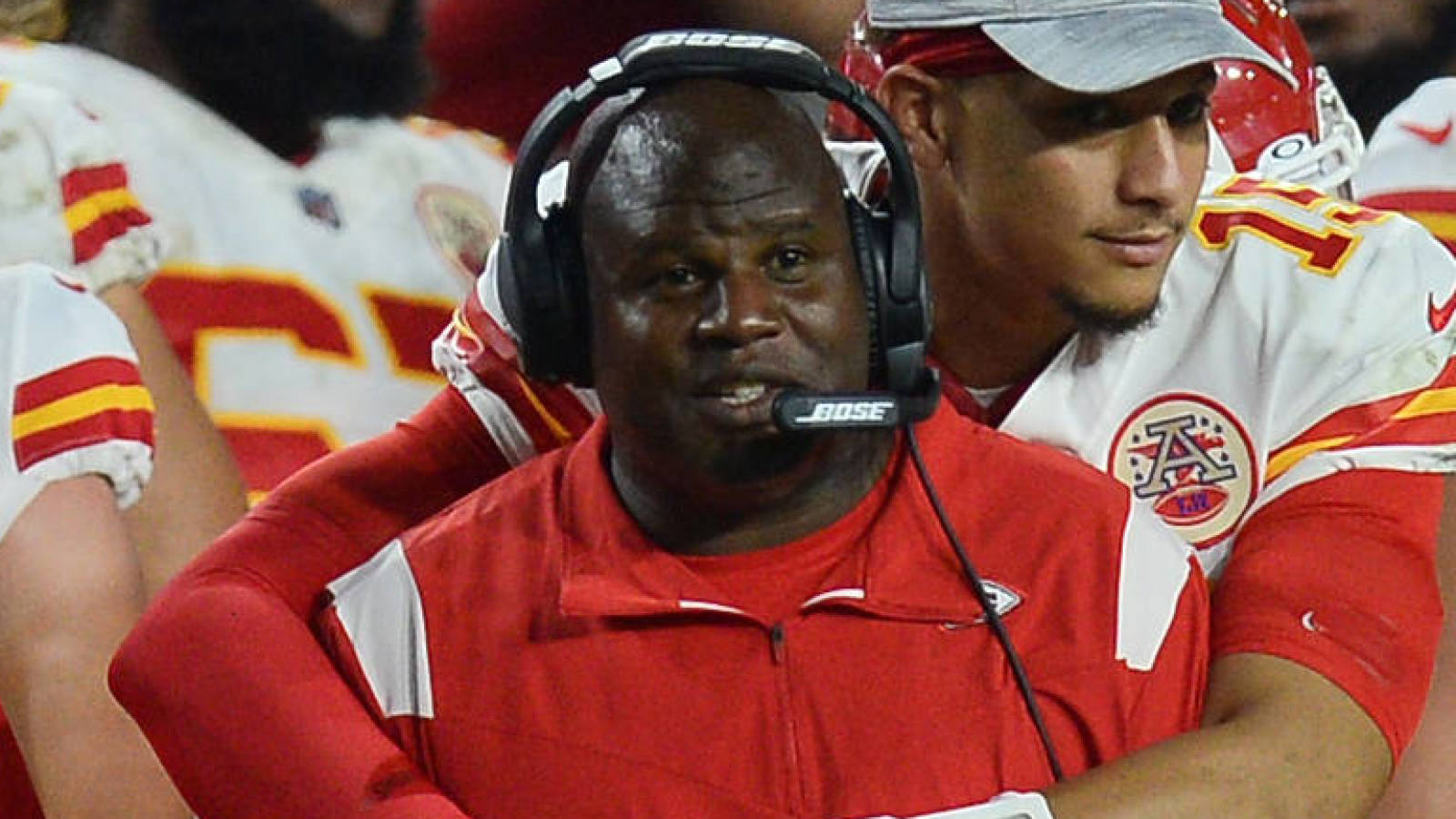 Jacksonville Jaguars head coach and historically successful college football figure Urban Meyer generated headlines Wednesday when he directly said there is "no chance" he would give up his current job for the USC Trojans gig that became available after USC athletic director Mike Bohn parted ways with head coach Clay Helton at the start of this week. 
On Tuesday, ESPN's Adam Schefter reported Kansas City Chiefs offensive coordinator Eric Bieniemy "will emerge as a head-coaching candidate for USC" at some point. Bieniemy has long wanted to lead an NFL squad but hasn't received an opportunity he's more than earned with his work alongside Chiefs head coach Andy Reid, but Bieniemy told reporters Thursday he's concentrating on getting his current players ready to face the Baltimore Ravens this Sunday night. 
"Well you know me — you guys know me. I am where my feet are," Bieniemy explained, per Myles Simmons of Pro Football Talk. "So when it's all said and done with, I am focused on the task at hand. I'm not worried about anything where my name is being mentioned. My job right now is to make sure that we're preparing for this weekend's opponent."
Bieniemy added that he would tell USC he was busy "preparing for this team to play against the Baltimore Ravens" if the university contacted him this afternoon. 
One may immediately notice Bieniemy did little to take himself out of the running for the USC job with his comments. The Trojans may simply have to wait until after the NFL playoffs before their new coach is fully dedicated to his new role should Bieniemy ultimately be the guy.