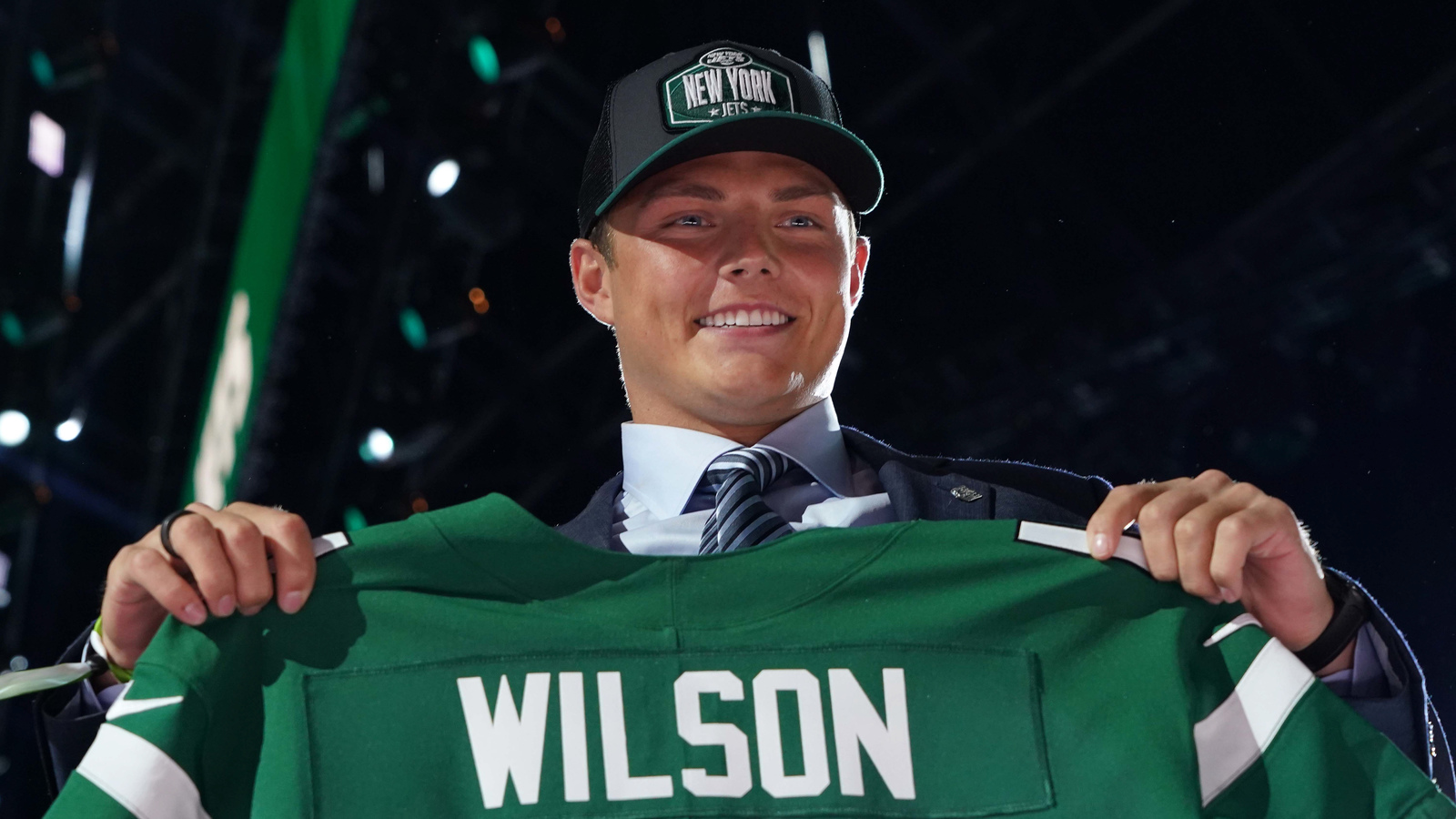 Breathe easier, New York Jets fans. Your long summer nightmare is over. 
NFL Network's Ian Rapoport (h/t Jeremy Bergman) reported Thursday afternoon that rookie quarterback Zach Wilson and the Jets agreed to the terms of his first NFL contract. The second overall pick of the 2021 NFL Draft was the last first-round selection to sign. He is putting pen to paper on a four-year, $35.15 million slotted contract that is fully guaranteed and includes both a $22.9 million signing bonus and a fifth-year team option. 
Wilson receives his bonus within 15 days, but the deal includes offset language that reportedly was preventing the signal-caller from signing and taking part in the start of training camp. 
New Jets coach Robert Saleh sounded more annoyed than overly concerned about his first-year quarterback remaining absent through Thursday morning. 
"It's something he'll have to navigate through," Saleh said when camp began earlier this week, per Rich Cimini of ESPN. "I've got a lot of faith in Zach. He's incredibly intelligent, and he's got a tremendous drive. When he does get here, I know somehow, some way he'll make up for it." 
Wilson didn't miss much in the grand scheme of things and can start preparing for when the Jets open the preseason against the New York Giants on Aug. 14.