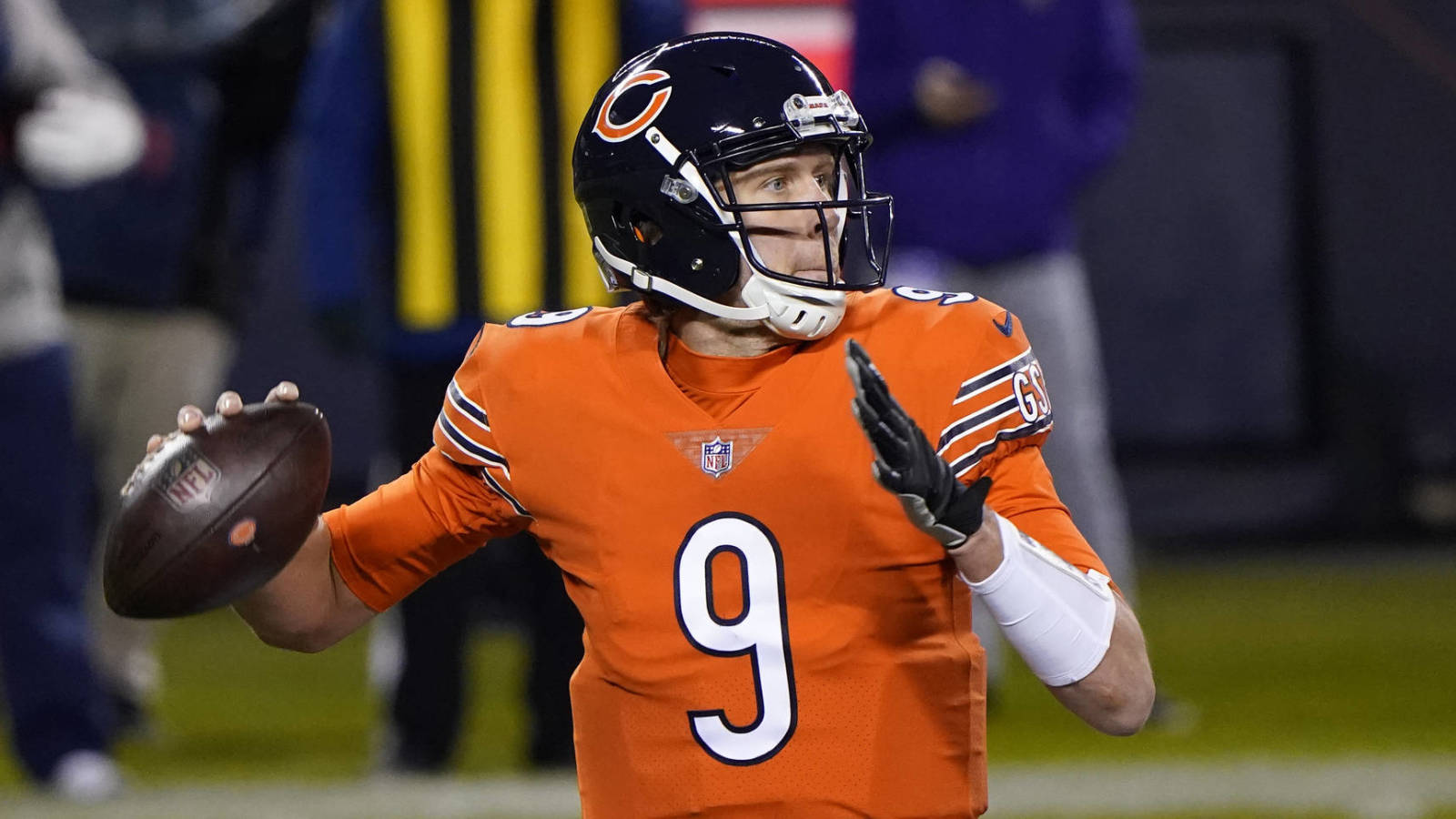 The Chicago Bears acquired Nick Foles last offseason hoping he would either spark Mitchell Trubisky to turn things around or would provide stability to the position on his own. Neither came to fruition, but it seems Chicago isn't ready to move on just yet.
This is a crucial 2021 offseason in Chicago. Both head coach Matt Nagy and general manager Ryan Pace are desperate for help at quarterback, with their jobs on the line next season. They struck out on Carson Wentz and never had a shot at Matthew Stafford, with their options quickly dwindling.
Ideally, the Bears would love to trade for Deshaun Watson or Russell Wilson. Watson wants out of Houston so badly he is willing to sit out games, and Wilson lists Chicago among his preferred landing spots. Unfortunately for Nagy and Pace, neither quarterback is available for trade.
Chicago is quickly running out of options at the quarterback position, leading to an increased possibility that fans might need to prepare themselves for.
According to the Chicago Sun-Times' Mark Potash, Foles remains a real option to start at quarterback for the Bears in 2021. With many of the front office's ideal candidates being taken out of consideration, Chicago might have to fall back on a signal-caller already on its roster.
Foles was traded to the Bears a year ago for a compensatory fourth-round pick in the 2020 NFL Draft. Projected to begin the season as the starter, a shortened training camp and the absence of preseason games hurt the team's quarterback competition. Trubisky ultimately won the job, but Foles took over weeks into the season.
Foles' skills have seemed to decline in recent years. He is under contract next season, with a $10.33 million dead-cap hit likely securing his spot on the roster. After next season, Chicago could cut him to create significant cap room.
Things didn't go well for Foles last season in Chicago. While he completed 64.7% of his passes, he also averaged 5.9 yards per attempt. He posted a 10-8 TD-INT ratio with a 2-5 record in nine games and often kept this offense from ever being a legitimate threat to score late in games.
Any hopes for the quarterback who won Super Bowl MVP or led the NFL in passer rating (2013) in his lone Pro Bowl season is wasted. At this point in his career, Foles is best served as a backup who takes over when injury strikes the starter.
The latest mock draft might have an answer to Chicago's quarterback problem, but this front office is running out of options. If Foles is the starter in 2021, you can rule out the Bears from being a playoff contender.