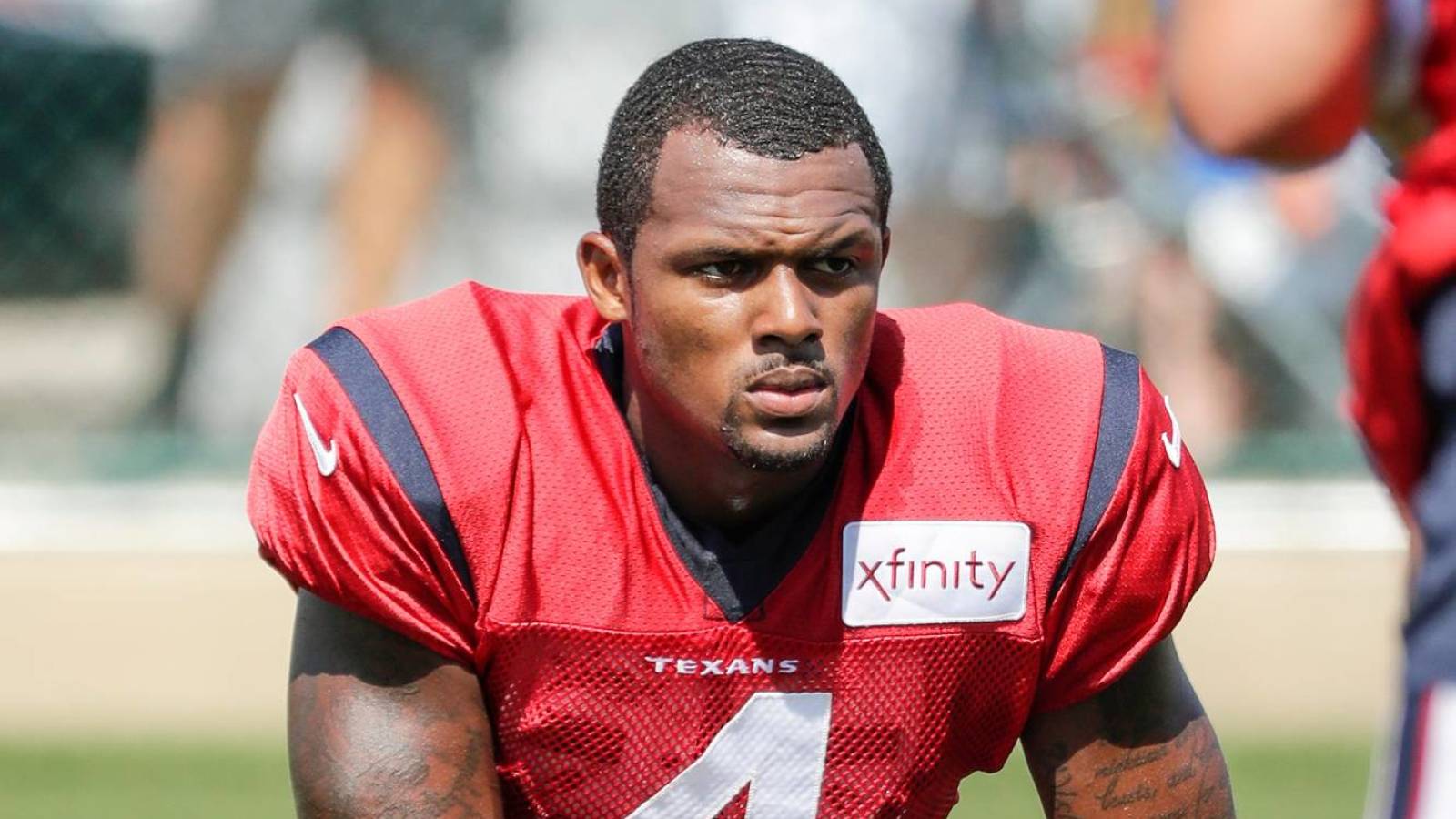 The Houston Texans are focused on preparing for the draft and their offseason program, not the Deshaun Watson situation. 
Texans general manager Nick Caserio spoke to the media for his pre-draft press conference on Friday and said he had no comment on Watson's situation and status with the team. 
"I know Cal [McNair] and ownership put a letter out a few weeks ago, just relative to the organizational stance, relative to where we are. So I don't have anything to add other than it's a legal process," Caserio said, as transcribed by Pro Football Talk. "We're respectful of the legal process and where that is. So we're focused on today. We're focused on getting ready for the offseason program and getting ready for the draft. So that's where our focus is."
Watson is currently facing lawsuits from 22 women accusing him of sexual assault. The women allege that the three-time Pro Bowler exposed himself, touched them with his privates or forcibly kissed them.
The 25-year-old has lost sponsorships with Nike and Beats by Dre amid the allegations and the NFL is also investigating the matter. 
Caserio was also asked about a contingency plan at quarterback based on Watson's situation and said, "We're not going to get into a lot of hypotheticals, a lot of speculation."
Houston did sign Tyrod Taylor this offseason, so if Watson can't play, it seems likely that Taylor would get the starting role.