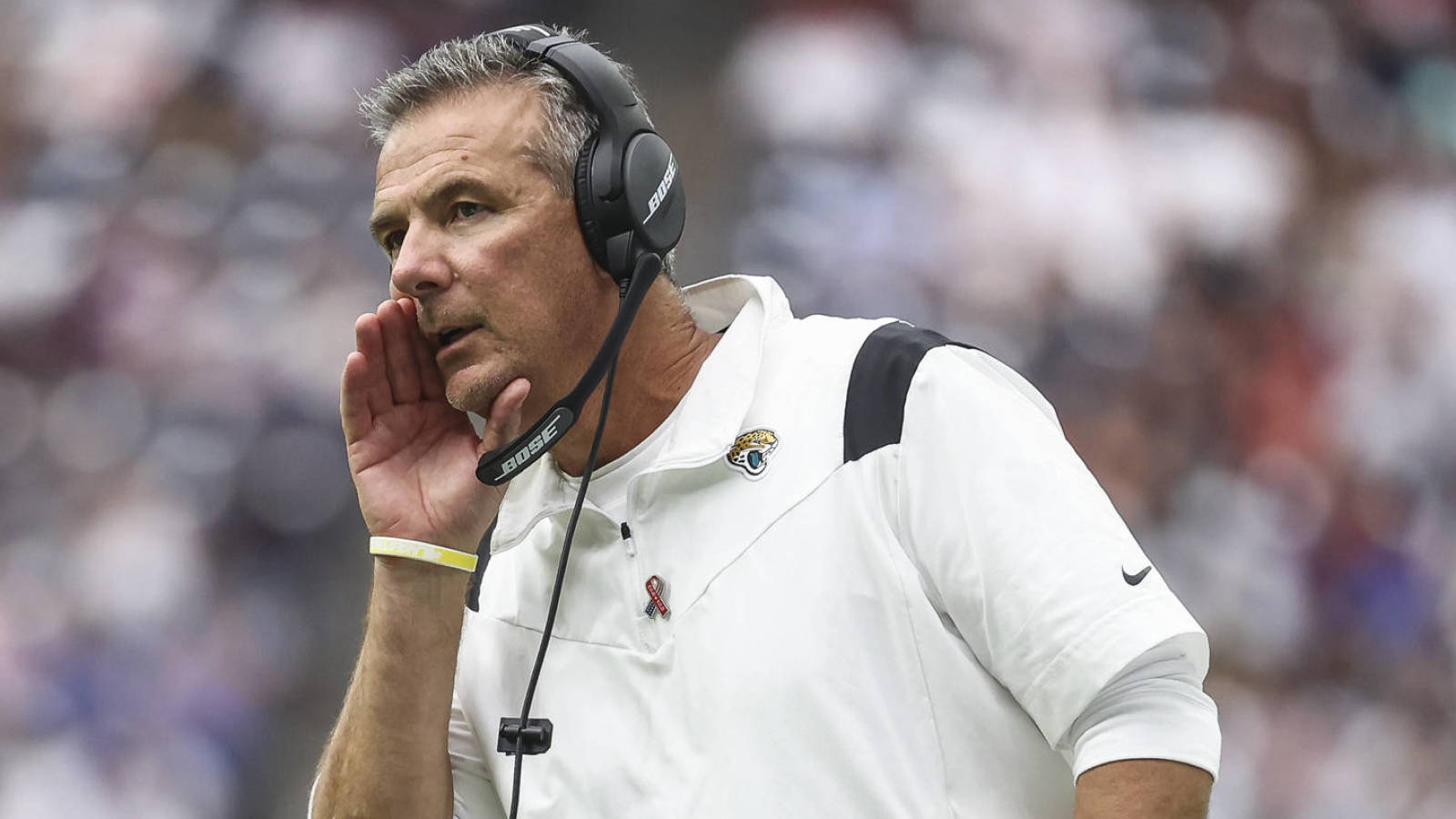 The Jacksonville Jaguars may have a franchise quarterback in Trevor Lawrence, but their new head coach, Urban Meyer, might soon wear out his welcome.
Heading into Week 1, Meyer's Jaguars were favorites on the road against the Houston Texans, but they failed to live up to that billing and then some. It's quite obvious, based on their transactions, that the Texans are trying to tank in 2021. That didn't stop Jacksonville from getting crushed by a score of 37-21.
What was a buzz-worthy hire of a college legend in Meyer might suddenly be blowing up in the Jaguars organization's face. Whether it's misguided public remarks, alleged temper tantrums behind the scenes or just a general failure to field a prepared, competent-looking team, Meyer has looked completely in over his head in the NFL.
Those temper issues from Meyer? Check out this passage from a report that dropped Sunday by CBSSports.com's Jason La Canfora:
"There have been repeated issues with other coaches on staff, with Meyer's temper and lack of familiarity with the ebbs and flows of the NFL calendar rubbing the Jacksonville Jaguars staff and players the wrong way, the sources said. There is a disconnect at times between the members of the staff with extensive pro experience and those who lack it, and morale has suffered as the outbursts have continued. His fiery remarks to players and coaches after games have already struck many as bizarre."
So yeah, even before Sunday's game kicked off, Meyer was already behind the eight-ball a little bit. Everything that happened in Week 1 could lead to a potential one-and-done exit if the Jaguars keep trending this way.
Now, before we get into social media reactions to Meyer's horrendous showing, bear in mind that reigning Coach of the Year Kevin Stefanski marched the Cleveland Browns out in Week 1 of 2020 and got waxed 38-6 by the Baltimore Ravens. Stefanski rallied Cleveland back and wound up being considered the best in his profession at year's end.
The problem is, Meyer does not have the type of talent the Browns had to work with, and he looks nowhere near the type of composed leader who can pull Jacksonville out of a rut when things aren't going well. If rumors as bad as the ones reported by La Canfora are already leaking out, imagine how ugly it's going to get as the Jags keep losing.
Urban Meyer blasted for Jacksonville Jaguars' awful Week 1 showing vs. Houston Texans