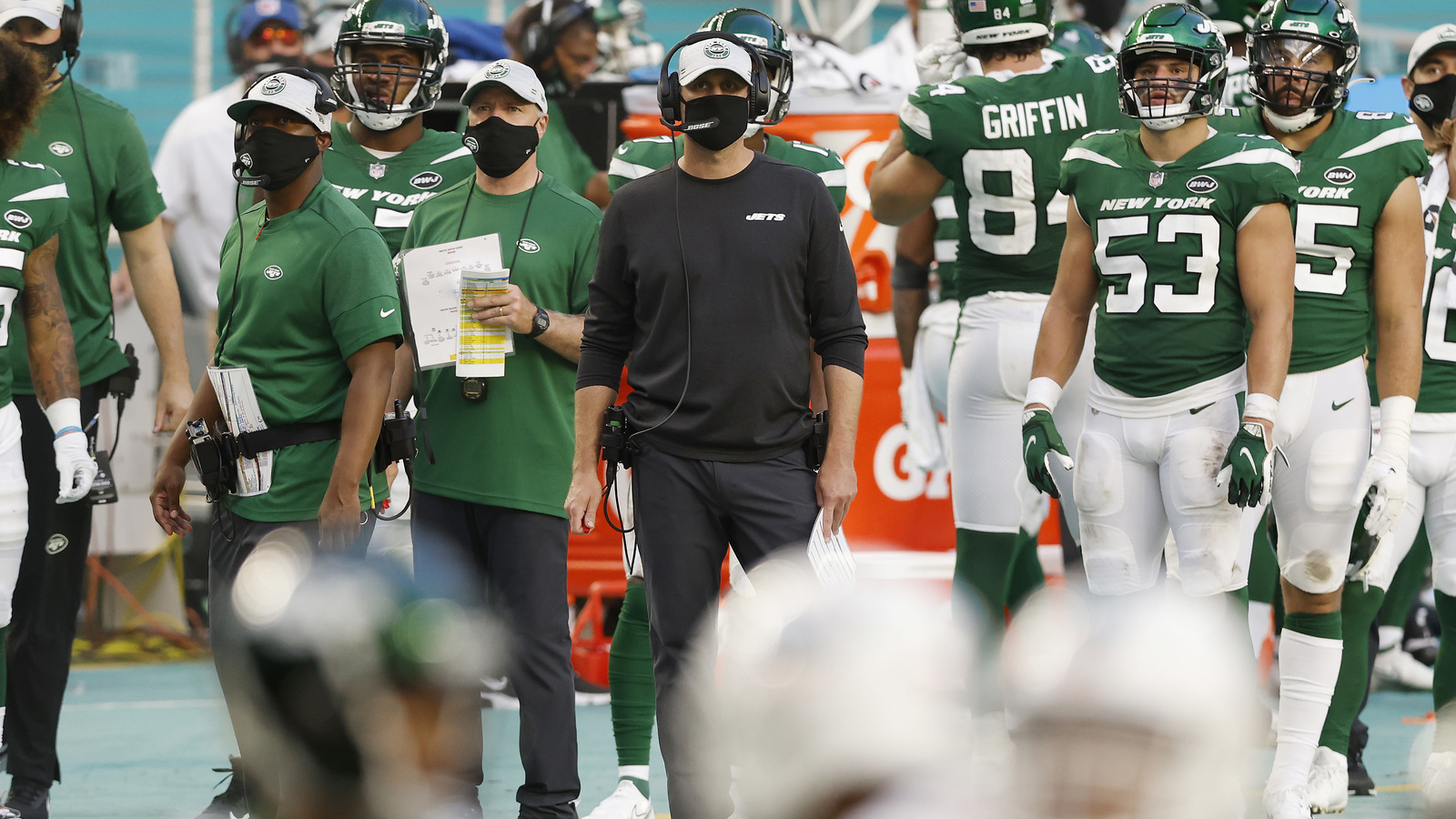 The NFL is the ultimate meritocracy based on current performance, and subscribes to the popular saying, "what have you done for me lately?" These players and coaches could lose their jobs soon if their job performances don't improve.
Jeffrey Becker / USA Today Sports Images
While he's made progress recently, Cousins has been far too lackadaisical with the football this season. He's thrown 10 interceptions through eight games, and has thrown three interceptions in two different contests. Minnesota hasn't had enough margin for error to deal with Cousins' turnovers, beginning the year 3-5.
Jay Biggerstaff / USA Today Sports Images
The Jets have remained patient with Darnold, but between poor play and injuries, his time is running out. Darnold has clearly regressed in his third season, beginning the year 0-6 with six interceptions while also fighting multiple injuries. New York seems likely to take a quarterback in the 2021 if they pick near the top.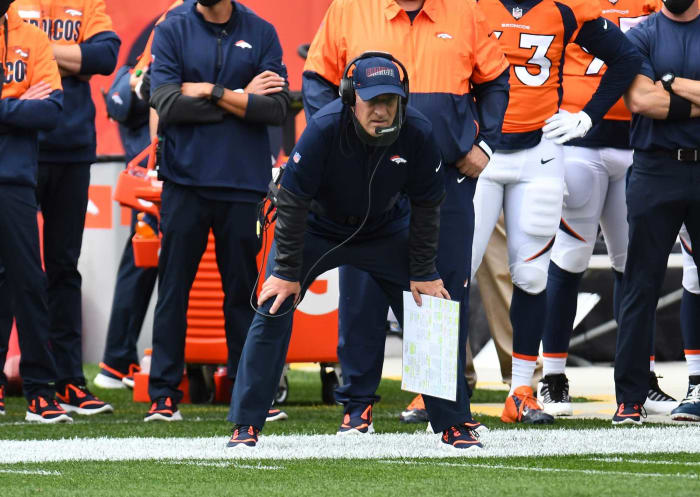 Ron Chenoy / USA Today Sports Images
Fangio hasn't had great luck since taking the Broncos job in 2019, but that's unlikely to help him if the team continues to struggle in 2020. Denver went 7-9 last season with trouble at quarterback, and they've started 3-5 this year with multiple significant injuries.
Mike Dinovo / USA Today Sports Images
Chicago acquired Foles via trade in the offseason, and he replaced the struggling Mitchell Trubisky early in the year. Unfortunately, Foles hasn't been much of an alternative, with a pitiful 6.1 yards per pass attempt and seven interceptions in seven games. The Bears seem likely to be on the lookout for a quarterback again in the offseason.
David Butler II / USA Today Sports Images
Multiple ankle injuries have allowed Garoppolo to play only six games this year, and he's struggled when he has played. While Garoppolo led the 49ers to a 13-3 regular season record and Super Bowl berth last year, there are questions about if he's the right man to lead the organization to another Super Bowl.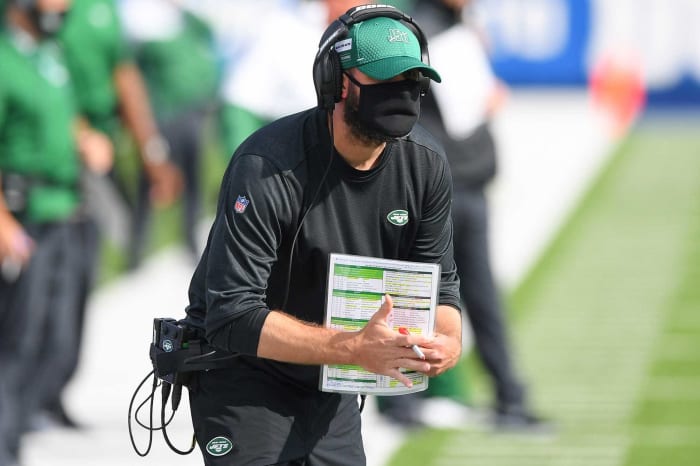 Rich Barnes / USA Today Sports Images
The Jets surprised many when they hired Gase last year, and the hiring has been a disaster. New York is off to an historic 0-9 start, with Gase clinching his fourth straight losing season between Miami and New York. It would be an upset if he's not fired soon.
Vincent Carchietta / USA Today Sports Images
Gordon held out with the Chargers last year while hoping for a lucrative contract, and had to go to the rival Broncos to get it. The change hasn't gone as planned, with Gordon averaging only 4.1 yards per carry and also getting arrested for DUI. He's been outplayed by teammate Phillip Lindsay, as well.
8 of 25
Paul Guenther, DC, Raiders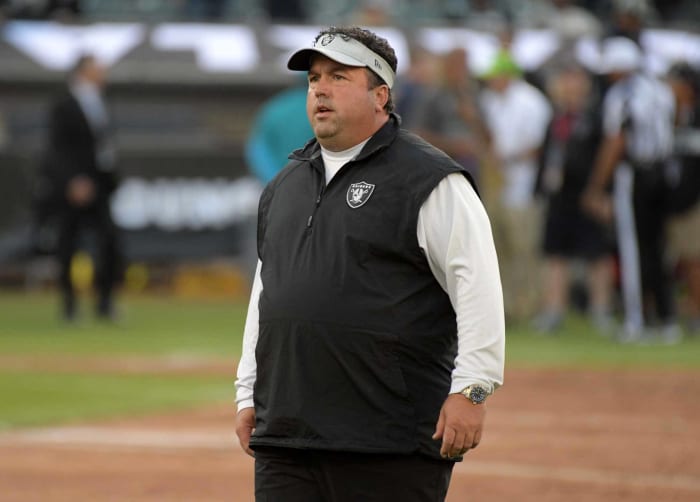 Kirby Lee / USA Today Sports Images
The Raiders are still building in Jon Gruden's third season, but at some point the biggest weakness on the team needs to be addressed. The Vegas defense ranks ninth worth in points allowed for the second straight season after ranking dead last in 2018. Guenther could take the fall if the Raiders don't improve in the second half of the season.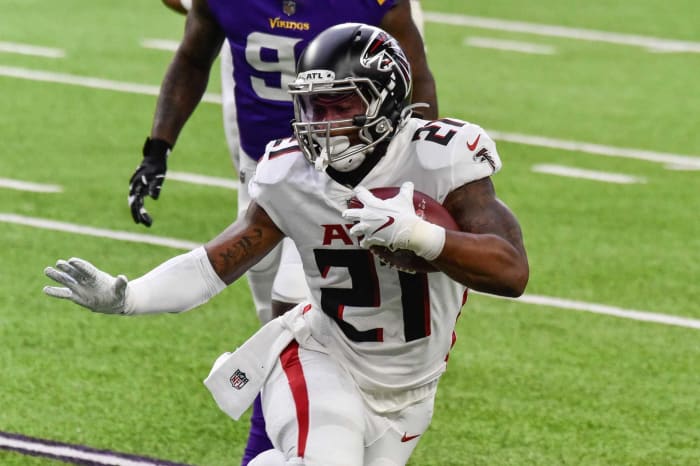 Jeffrey Becker / USA Today Sports Images
Gurley netted a starting job in Atlanta this year despite chronic knee issues, and those issues have shown in 2020. The former Offensive Player of the Year has nine touchdowns in nine games, but he's averaged a terrible 3.7 yards per carry. Gurley could be approaching the end of his career.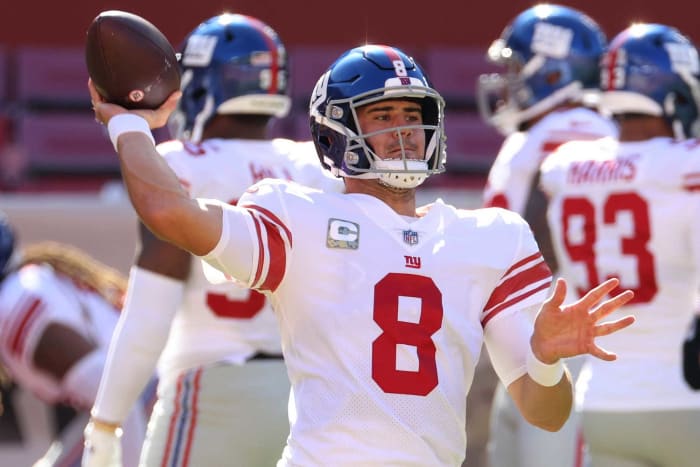 Geoff Burke / USA Today Sports Images
The Giants have been very patient with Jones, and he's shown why with some brilliant plays. However, Jones has also done a lot to lose games, throwing nine interceptions in nine games and also fumbling seven times. It's a continued trend after he fumbled 18 times and threw 12 interceptions in 13 games last year.
Geoff Burke / USA Today Sports Images
Lawrence is one of the highest paid defensive players in the league, but he hasn't played like it since last year. He had only five sacks in 16 games during 2019, and things haven't improved much this year with three sacks in nine games. Playing on one of the league's worst defenses, Lawrence needs to play better for the Cowboys.
Dale Zanine / USA Today Sports Images
Denver was optimistic about Lock after he went 4-1 as a starter late last season, but the early returns have been worse this year. Lock is 2-4 as a starter, performing very poorly with six interceptions, a 56.5 completion rate, and 6.5 yards per pass attempt. The Broncos could look at alternatives this offseason if Lock doesn't improve.
Isaiah J. Downing / USA Today Sports Images
The Chargers seemingly couldn't win close games in 2019, and that's continued into 2020. The team is off to a 2-6 start with multiple heart-breaking defeats. Lynn does deserve some slack because the Chargers are employing rookie quarterback Justin Herbert as their starter, but there's a chance LA could move on with Lynn's second consecutive losing season looking likely.
Reinhold Matay / USA Today Sports Images
Marrone has had consecutive losing seasons, with the Jaguars personnel deteriorating. After beating the Colts in Week 1, Marrone's squad hasn't won a game, and look like another rebuild is set with several high-round picks in the 2021 draft. Marrone probably won't be the man to lead them in their next rebuild.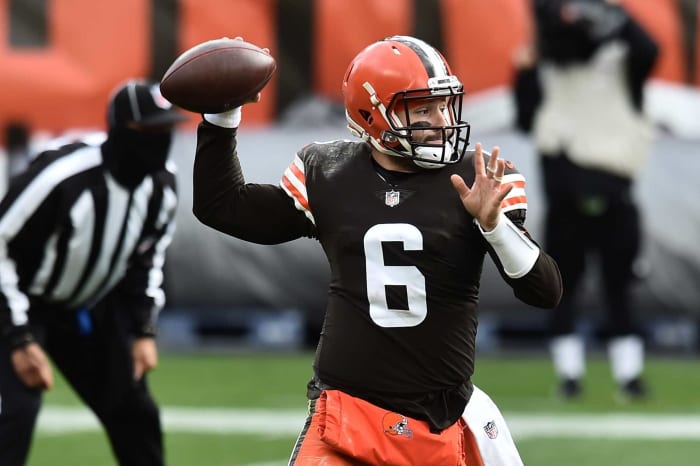 Ken Blaze / USA Today Sports Images
With the hiring of new head coach Kevin Stefanski, Mayfield's third head coach in three years, Cleveland was hoping for a rebound from the former No. 1 overall draft choice. Mayfield has clearly been better than last season, but Cleveland still expected better than his up-and-down early performance. While Mayfield's job isn't in jeopardy in the immediate future, he still has work to do.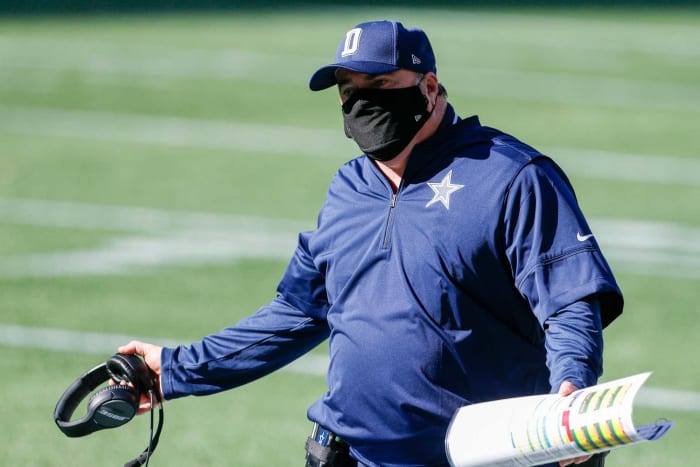 Joe Nicholson / USA Today Sports Images
McCarthy's message was stale toward the end of his time in Green Bay, and the early returns in Dallas have been very disappointing. Even before Dak Prescott's season-ending injury, the Cowboys got off to a brutal start with no semblance of a viable defense. Jerry Jones has given no indication that McCarthy won't be back in 2021, but a poor stretch run could force his hand.
Gary A. Vasquez / USA Today Sports Images
Jacksonville traded Nick Foles in the offseason, giving Minshew the keys to the car in his second season. The former sixth-round pick has really struggled after a strong start, and a thumb injury has put him on the sideline recently. Minshew has a future in the league, but it's probably not as Jacksonville's starter.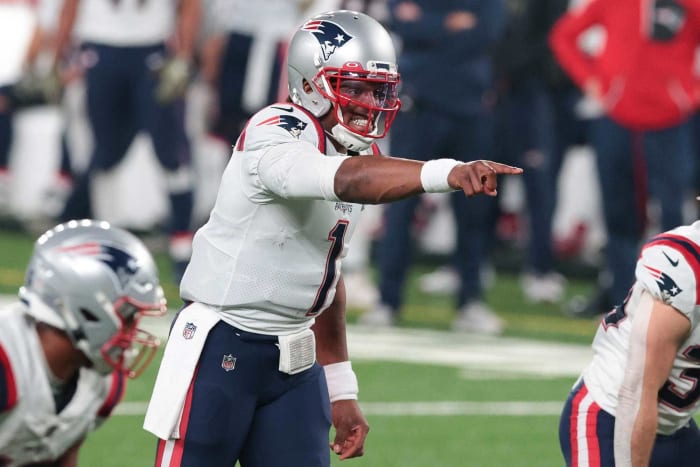 Vincent Carchietta / USA Today Sports Images
Newton took a below market contract to be New England's starter this season, and looked like his old self early in the year. Unfortunately, defenses caught up to Newton after a few games, and the Patriots offense has been anemic more recently. Newton has seven picks in seven games and has averaged just over 200 yards per contest, stats that won't get it done in today's NFL.
19 of 25
Ken Norton Jr., DC, Seahawks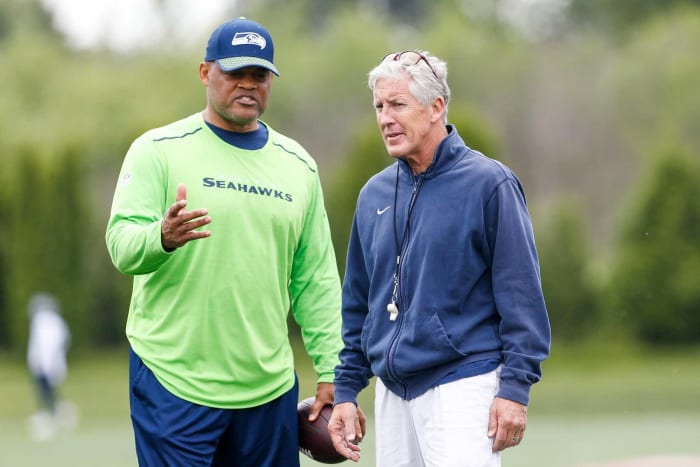 Joe Nicholson / USA Today Sports Images
Norton has been Seattle's defensive coordinator since 2018, and has done well dealing with a very young unit that has lost talent. However, defense has clearly been the team's weakest link this year, ranking dead last in yards allowing and third worst in points allowed. Norton's job could be in danger at the end of the year if Seattle doesn't improve quickly.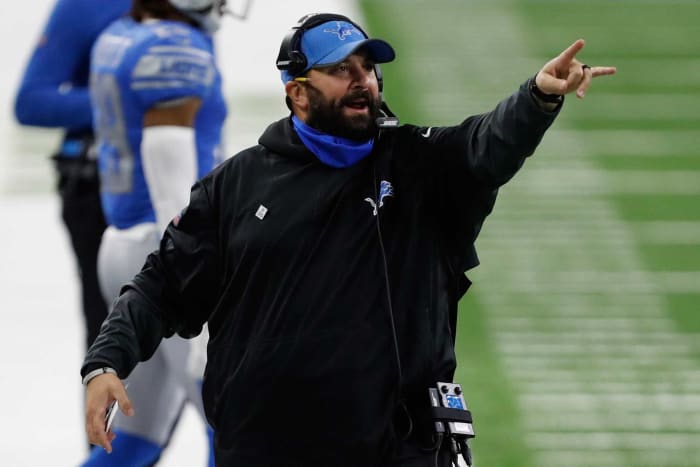 Raj Mehta / USA Today Sports Images
Patricia's results have been disappointing since he became the Lions head coach in 2018, going a combined 9-22-1 in his first two seasons. The early results in his third season haven't been much better at 3-5, with the defense still struggling mightily. It's difficult to see a scenario where Patricia gets a fourth chance if the Lions finish with a losing record.
Brad Rempel / USA Today Sports Images
Stafford has done nothing wrong this season. Returning from a back injury that kept him out for half of 2019, Stafford has thrown 14 touchdowns with 7.7 yards per attempt in eight games. Still, it hasn't been good enough to win due to the team's poor defense, and the possibility of a new front office and coaching staff after this season could cause the organization to start from scratch with a rookie quarterback.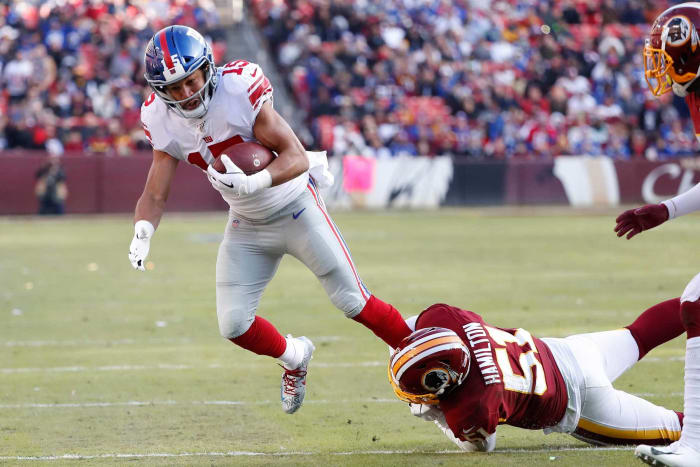 Geoff Burke / USA Today Sports Images
Tate seems to be wearing out his welcome in New York, after being forced to sit in Week 9 for his behavior. He's effectively been the team's third wideout, with only 22 catches for 226 yards and two touchdowns in seven games. It wouldn't be a shock if the team moves on even before the season is finished.
Jenna Watson / USA Today Sports Images
Taylor has an incredible career at Wisconsin, but there were long questions about his ball security and consistency. The Colts have found those questions to be true in his rookie season, and Taylor has rapidly lost snaps recently. The rookie second-round pick hasn't been a major part of the Colts offense recently, and there's reason to worry about his future.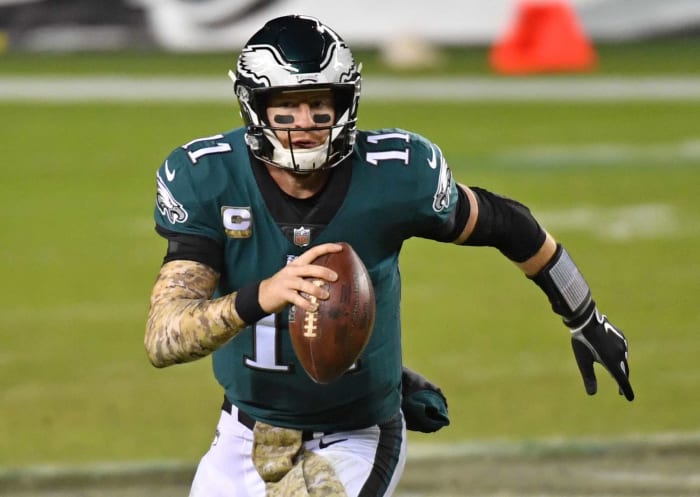 Eric Hartline / USA Today Sports Images
The Eagles used a second-round pick on quarterback Jalen Hurts, which raised some eyebrows considering how much the team is paying Wentz. With an injury-plagued offensive line and receivers, Wentz has really struggled with season. He leads the NFL in interceptions (12) and sacks taken (32) through nine weeks, and has shown a complete lack of confidence. Most quarterbacks would struggle in Wentz's current situation, but it still opens up the possibility that Hurts could get a look.
Trevor Ruszkowski / USA Today Sports Images
Zimmer's Vikings have made the playoffs three times in his first six seasons, with a consistent defense. With major personnel losses in the offseason, Minnesota's defense has taken a nosedive in 2020, ranking fourth worst in yards and eighth worst in points allowed through nine weeks. If the Vikings don't finish with a winning record, they might look for a new voice for 2021.
We Thank To Our Readers For Your All Contributes. We Still Seek Your Support In Pandemic CoronaVirus.
Donate Bellow For Better Future
[charitable_donation_form campaign_id=57167]