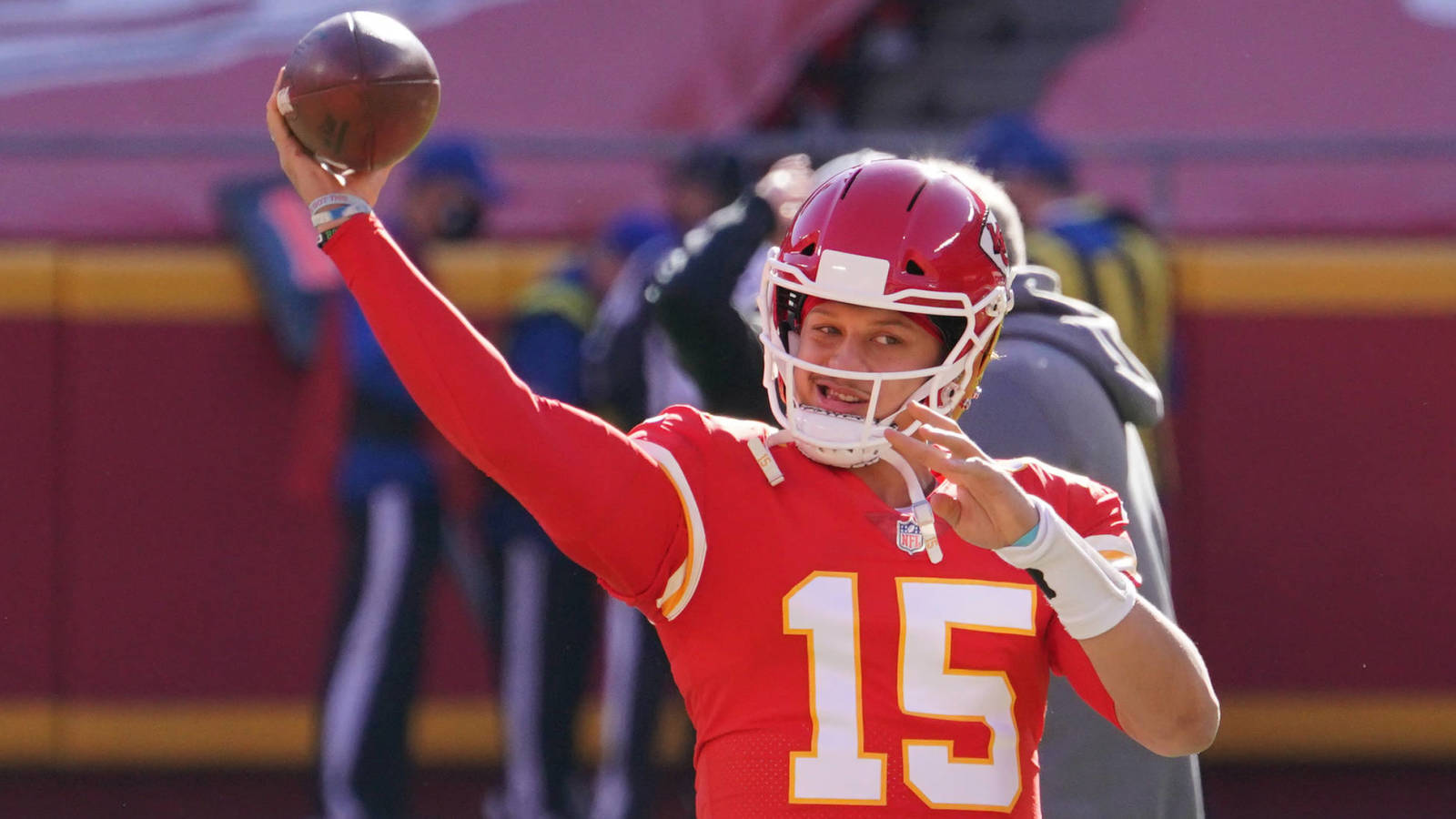 Four out of six favorites won on wild card weekend, but the two upsets were seismic; the Rams humiliated the Seahawks for the majority of their matchup, stifling Russell Wilson so badly that Seattle fired Brian Schottenheimer, and will now have to find a new offensive coordinator to try and fix an offense that was progressively more broken as the season went on. That upset paled in comparison to Cleveland's demolition of the Steelers, however. The Browns, barely able to practice, and down five coaches and six players, demolished Pittsburgh, and in the process, may have kick-started an offseason of changes for the Steelers. The Rams' reward for their win? A date with Green Bay, possibly in the snow, at Lambeau Field. And the Browns? They get a crack at the defending champs at Arrowhead Stadium, this time with a much healthier team; Kevin Stefanski will be back on the sideline; Denzel Ward and Kevin Johnson will all be back in the lineup, and Bill Callahan will be in his normal post as offensive line coordinator. Only Joel Bitonio, as of this writing, is still in limbo. The other two games? They aren't shabby, either. The Ravens and Bills meet in what might be snowy conditions in Buffalo, and the Saints try to beat the Buccaneers for the third time this season. The divisional round, as it almost always does, features compelling, interesting matchups, so let's get to the games.
Point spreads are from BetOnline.ag and are current as of 1 p.m. ET Thursday.
Pick with spread is in bold.
Last week: 3-3
☆         ☆         ☆         ☆         ☆         ☆        ☆         ☆         ☆        ☆    
LA RAMS (11-6) AT GREEN BAY (13-3) (Saturday, 4:35 p.m. ET)
TV: FOX        LINE: Green Bay -6.5
What you need to know: Aaron Donald looks like he's going to go for the Rams despite a rib injury, and if he's able to play anything like he normally does, that's trouble for the Packers. Donald and Los Angeles' defensive front completely disrupted everything Seattle wanted to do offensively, and their greatness, coupled with Jalen Ramsey's shut-down abilities in the secondary, frustrated the Seahawks and left them mostly out of answers. The Rams will go with Jared Goff at quarterback in this one, as John Wolford is out. That hurts Los Angeles, as Wolford's mobility gives defenses more to think about, and Goff was underwhelming, to put it mildly, against Seattle. We know that Aaron Rodgers can play in the snow, and we know that he's been great this year – great enough that he's a likely bet to win his third MVP award – but he hasn't seen a defense like Los Angeles' this season. The closest thing was New Orleans in Week 3, and Rodgers did strafe them for three touchdowns in a 37-30 road win. Green Bay's offense runs through Rodgers and Adams; will they be able to operate well if Ramsey is able to win his individual matchup with Adams? Green Bay's ability to implement a "plan B" might determine the outcome of this game.
On the spot:
Rams CB Jalen Ramsey. Ramsey might be the best in the business, but Rodgers and Adams are as close to unstoppable as any duo in the league. If Los Angeles wins, it will be because of defense, but they can only thrive if Ramsey plays one of his greatest games.
Packers TE Robert Tonyan: If there is anything resembling a weak group on Los Angeles' defense, it is their linebackers, but even they have been very good. That said, Tonyan, second on the Packers with 11 touchdown catches, needs to take full advantage of all the attention Adams will command.
The Pick: Packers 24 Rams 23
☆         ☆         ☆         ☆         ☆         ☆        ☆         ☆         ☆        ☆    
BALTIMORE (12-5) AT BUFFALO (14-3) (Saturday, 8:15 p.m. ET)
TV: NBC        LINE: Buffalo -2.5
What you need to know: Lamar Jackson has no experience playing in the snow, which is not altogether surprising for a guy who went to high school in Florida and played his college ball in the ACC. He might have to figure things out on the fly because forecasted conditions suggest that fresh powder could be a distinct possibility. If the conditions aren't great, however, it might work to Baltimore's advantage; the Ravens' running game got going against the Titans, and while Jackson is at his most lethal when he's able to hit shots downfield to complement his running, he's still plenty dangerous when utilizing the short passing game and running the ball. Playing at Wyoming, Josh Allen absolutely has more experience with inclement weather than Jackson, and his raw arm strength could be a major factor if conditions include swirling winds. Buffalo won't have Zack Moss for the rest of the playoffs, robbing them of their most straight-ahead running back, which is going to make Cole Beasley, who himself isn't close to 100 percent, that much more important on possession downs. The Bills' defense hasn't been great this season, and couldn't get regular stops on Philip Rivers in the wild card round, but they'll have to be disciplined and tackle better against Jackson and the Ravens.
On the spot: Ravens CB Marcus Peters. Peters is no guarantee to play after missing a few days of practice this week, but Baltimore desperately needs him, because even if the weather is bad, Allen will be throwing – often – to Stefon Diggs, and all of his other receivers. If Peters can't go, the trickle-down effect could be devastating.
Bills LB Tremaine Edmunds: Edmunds was limited in practice through Wednesday, and Buffalo needs him not only to play but to play well and be a reliable tackler, or else Baltimore could have a field day getting extra yardage on the ground.
The Pick: Ravens 27 Bills 23
☆         ☆         ☆         ☆         ☆         ☆        ☆         ☆         ☆        ☆    
CLEVELAND (12-5) AT KANSAS CITY (14-2) (Sunday, 3:05 p.m. ET)
TV: CBS        LINE: Kansas City -10
What you need to know: The Browns pulled the biggest stunner of last weekend, not just beating the Steelers but taking it to them. Now the Browns get their head coach and several other players and coaches back and will have a chance to try to slay the NFL's biggest giant. Baker Mayfield was under control and getting the ball out quickly against Pittsburgh, so much so that the Steelers, possessors of an NFL-record sack streak, didn't record so much as a quarterback hit. The Browns' patchwork offensive line pushed the Steelers around, and the running game was effective as well. Cleveland should be able to score on Kansas City – the Chiefs love to blitz, and Mayfield has thrived when opponents have tried to blitz him – but the question is, what will they do if they are fortunate enough to get out to an early lead? Will Stefanski keep the pedal down? Will he trust Mayfield to stay aggressive? The Browns have the firepower to outscore the Chiefs, but that's a task easier said than done. Kansas City should be licking their chops when they look at the Browns' defense. Myles Garrett was quiet against the Steelers, and even with Ward back in Cleveland's secondary, the Browns just don't have the horses to keep up with Kansas City, even more so than most opposing defenses. The only thing that can realistically stop the Chiefs is themselves; Cleveland did intercept Ben Roethlisberger four times and pounce on a bad snap to score their first touchdown. If Patrick Mahomes doesn't get sloppy and dig himself a hole, Kansas City should handle the Browns.
On the spot: Browns CB Denzel Ward. Ward has to try and stop Tyreek Hill from hitting big plays over the top; Cleveland will have enough problems with Travis Kelce as is, but if Hill hits a few big plays, the Browns have no chance at an upset.
Chiefs DT Chris Jones: Mayfield, like most quarterbacks, struggles mightily when he faces pressure up the middle. Jones will have his work cut out for him against a stout offensive line that is particularly strong in the middle, especially if Joel Bitonio is cleared to play.
The Pick: Chiefs 41 Browns 33
☆         ☆         ☆         ☆         ☆         ☆        ☆         ☆         ☆        ☆    
TAMPA BAY (12-5) AT NEW ORLEANS (12-4) (Sunday, 6:40 p.m. ET)
TV: FOX        LINE: New Orleans -3
What you need to know: The Saints have gotten the better of Tampa Bay twice this season, but Tom Brady and Drew Brees appear to be heading in opposite directions. Brady continues to defy age and has looked stronger and better as the season has gone on. Since Week 14, Brady ranks first in Pro Football Focus Passing Grade, yards per attempt, passing touchdowns, and passing yards. During that same time frame, Brees has been much closer to league-average in all of those categories. Brady has been aggressive downfield and seems to have taken more agency in how the offense is run. Tampa Bay looks lethal on offense, and they are equipped to take neutralize Alvin Kamara on defense. Beating a team three times in a season isn't as hard as conventional wisdom suggests, but the Saints look like they'll have their hands full in this one. New Orleans' performance against Chicago was ominous; they failed to separate from the Bears for a long time, and had Javon Wims held on to a would-be touchdown pass from Mitchell Trubisky, the Saints might have been in real trouble. They'll have to be much better on offense against an even better defense, or Brady and the Bucs will leave them in the dust. The question for the Saints is pretty simple: Can Brees make enough plays with Michael Thomas back to keep Tampa Bay honest and win what very likely will turn into a shootout? If the answer is no, Brady will likely win this battle of all-timers.
On the spot: Buccaneers QB Tom Brady. No need to overthink this one. Brady's worst and third-worst games of the season came against the Saints. Since turning a corner in Week 14, he has been the best quarterback in football by just about any metric. Can he exorcise his demons? If the answer is yes, Tampa will be headed to the NFC Championship Game.
Saints QB Drew Brees: There is also no need to overthink this. Brees averaged under seven yards per attempt in both meetings with the Bucs this season. It's unlikely that he'll be able to dink and dunk as much in this one, so the question is, will his arm be able to deliver the goods?
The Pick: Buccaneers 33 Saints 26