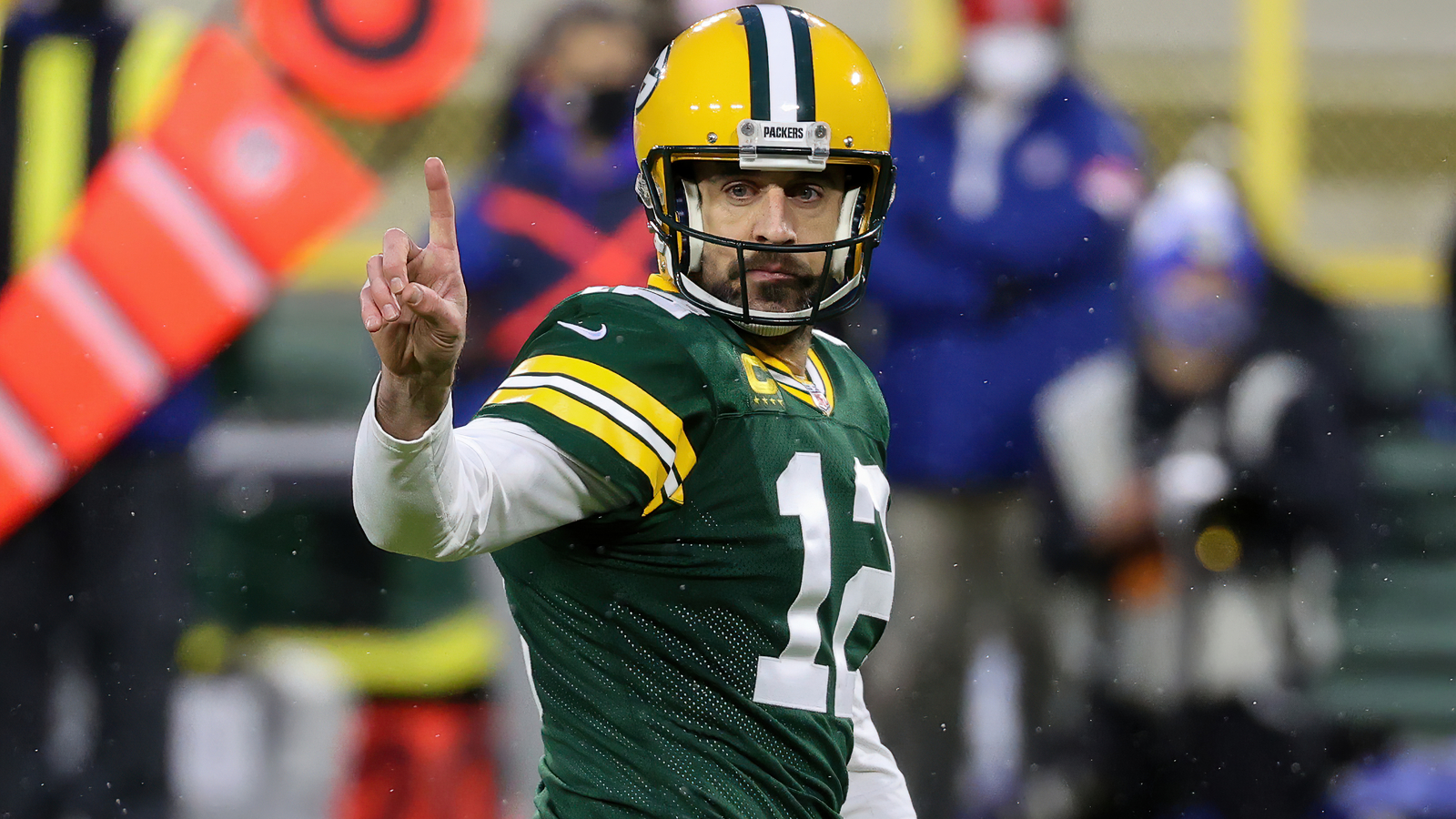 Kansas City Chiefs fans can breathe a sigh of relief – for now. Minus Patrick Mahomes for much of the second half, the Chiefs held off a game challenge by Baker Mayfield and the Browns, and as a result will host their third straight AFC Championship Game, a first for an AFC team. It isn't a first for Andy Reid, however. His Eagles from 2002-2004 were the first and only NFC team to host three straight conference championship games.
Mahomes' status for Sunday's game against the Bills is trending in the right direction. He practiced with a helmet on Thursday, which is a very good sign. Assuming Mahomes plays, the Chiefs are the better team and should beat the Bills. If he doesn't, the advantage shifts decisively to Josh Allen and the Bills. That might seem an oversimplification, but it really is a commentary on Mahomes' greatness and the way he dramatically alters the balance of power in a given game.
If Mahomes starts, the combined age of the starting quarterbacks in the AFC Championship Game is a robust 49. In the NFC, where Tom Brady and Aaron Rodgers will do battle, it's 80. Like the AFC title game, Packers-Buccaneers is a rematch of a regular-season contest, though unlike Kansas City, Green Bay will be looking to avenge a 38-10 beating from Tampa Bay in Week 6. Aaron Rodgers was his usual self against the Rams' vaunted defense, methodically and efficiently carving up Los Angeles, though Aaron Donald's injury may have played a role.
Brady was good, not great, but the Bucs' defense made the difference in vanquishing Drew Brees and the Saints, 30-20. Tampa Bay turned in a balanced offensive effort, and the Bucs were fortunate that Antonio Brown escaped the game without a serious injury, as was initially feared. Tampa Bay might have the least pyrotechnic of the four quarterbacks left, but they also have the most balanced team, boasting the best scoring defense (eighth in the NFL) of the bunch.
No matter the outcome of each game, the Super Bowl will be a battle of youth against experience. Mahomes has a chance to go back-to-back, Allen could make his mark in a big way, Rodgers could put the finishing touches on one of the greatest individual seasons in league history, and Brady could turn from active legend into total football immortal. Let's get to the games.
Point spreads are from BetOnline.ag and are current as of 1 p.m. ET Thursday.
Pick with spread is in bold.
Last week: 2-2
☆         ☆         ☆         ☆         ☆         ☆        ☆         ☆         ☆        ☆

TAMPA BAY (13-5) AT GREEN BAY (14-3) (Sunday, 3:05 p.m. ET)
TV: FOX        LINE: Green Bay -3
What you need to know: If you believe that defense matters in the post-season, no team is better positioned to go all the way than the Buccaneers. The Bucs have been phenomenal against the run this year, ranking first in both yards, touchdowns, and yards per attempt allowed. Tampa is almost as stingy against the pass, ranking eighth in the league in yards per attempt allowed, though the Bucs have given up 29 touchdown passes, which ranks 20th in the NFL. That defense, paired with a confident-looking Tom Brady, who played a controlled, patient game against the Saints, looks like a lethal combination. If the Bucs are able to establish the run the same way they did against New Orleans, where Ronald Jones and Leonard Fournette combined for 125 yards on 30 carries, they will be difficult to stop. As good as the Bucs are on defense, Rodgers and the Packers will test them like no team has, and certainly more than they did in Week 6. Green Bay has three running backs good enough to start for most teams, but Jamaal Williams' and A.J. Dillon's statuses, respectively, are up in the air for this game. Passing the ball should, in some ways, be easier for Green Bay this week, as there isn't a corner of Jalen Ramsey's caliber on Tampa's roster. The Packers' main concern is whether or not Rodgers, who was sacked just 20 times this year, can withstand the Bucs' defense, which racked up 48 of them during the regular season, and had five against Washington in the wild card round.
On the spot: Buccaneers LB Lavonte David. On some level, Tampa has to be resigned to the fact that Davante Adams is going to get his numbers, and that the real task is not letting other Packers have big games. Whether or not David can contain Robert Tonyan (11 touchdown catches this year) is going to be a major factor in determining the outcome.
Packers QB Aaron Rodgers: While the Buccaneers have a variety of ways to win this game, Green Bay only has one, and it involves Rodgers going off in a big way and avenging by far his worst game of the season (16-of-35, 160 yards, two interceptions). Considering how he's played since that point, the Packers have to like their chances.
The pick:
Buccaneers 31, Packers 24
☆         ☆         ☆         ☆         ☆         ☆        ☆         ☆         ☆        ☆
BUFFALO (15-3) AT KANSAS CITY (15-2) (Sunday, 6:40 p.m. ET)
TV: CBS        LINE: Kansas City -3
What you need to know: It was far from pretty for Josh Allen and the Bills against Baltimore, but while the offense didn't show out, the defense, which was the worst of any playoff team against the run, brought the goods against the Ravens in a big way, slowing down Lamar Jackson and company, and putting the game all but out of reach with a season-defining pick-six by Taron Johnson. Allen and Stefon Diggs should find the going considerably easier against Kansas City's secondary, and the Bills will need to score points in bunches whether Patrick Mahomes plays or not. Conversely, Tre'Davious White's ability to take away one side of the field could be very useful in slowing down Tyreek Hill. Kansas City's situation is simple: If Mahomes can go, they're in great shape, and there is no reason to think they can't duplicate their win against Buffalo earlier this season. Since he practiced on Thursday, there is every reason to believe he will be good to go for this game. If that is indeed the case, his foot injury could be a factor; Buffalo generated plenty of pressure on Jackson without blitzing, frustrating Baltimore's offense. If they can do the same against the Chiefs, Mahomes won't be as equipped as he normally is to extend plays and punish the Bills' defense. In other good news for the Chiefs, it looks like Clyde Edwards-Helaire will be able to return to the lineup unless he suffers a late-week setback.
On the spot: Bills QB Josh Allen. Allen is the clear underdog in this matchup, and his performance in the playoffs so far has been up-and-down; good enough to get the Bills two wins, and pockmarked with spectacular plays, but not overwhelming in the way he'll need to be to beat Mahomes in his own building. Allen has the tools and was by far the best of the remaining quarterbacks when pressured this year. Can he deliver the goods in the biggest game of his life?
Chiefs TE Travis Kelce: Kelce is a matchup nightmare no matter what, and he had a pair of touchdowns in these teams' first meeting, but he could be even more important in this game, given that Buffalo has in corner Tre'Davious White the kind of player who can significantly slow down Tyreek Hill. Buffalo's safeties are good against the pass, so look for Reid to try and isolate Kelce on Tremaine Edmunds, and rely on his tight end to dominate that matchup.
The pick: Chiefs 34, Bills 27