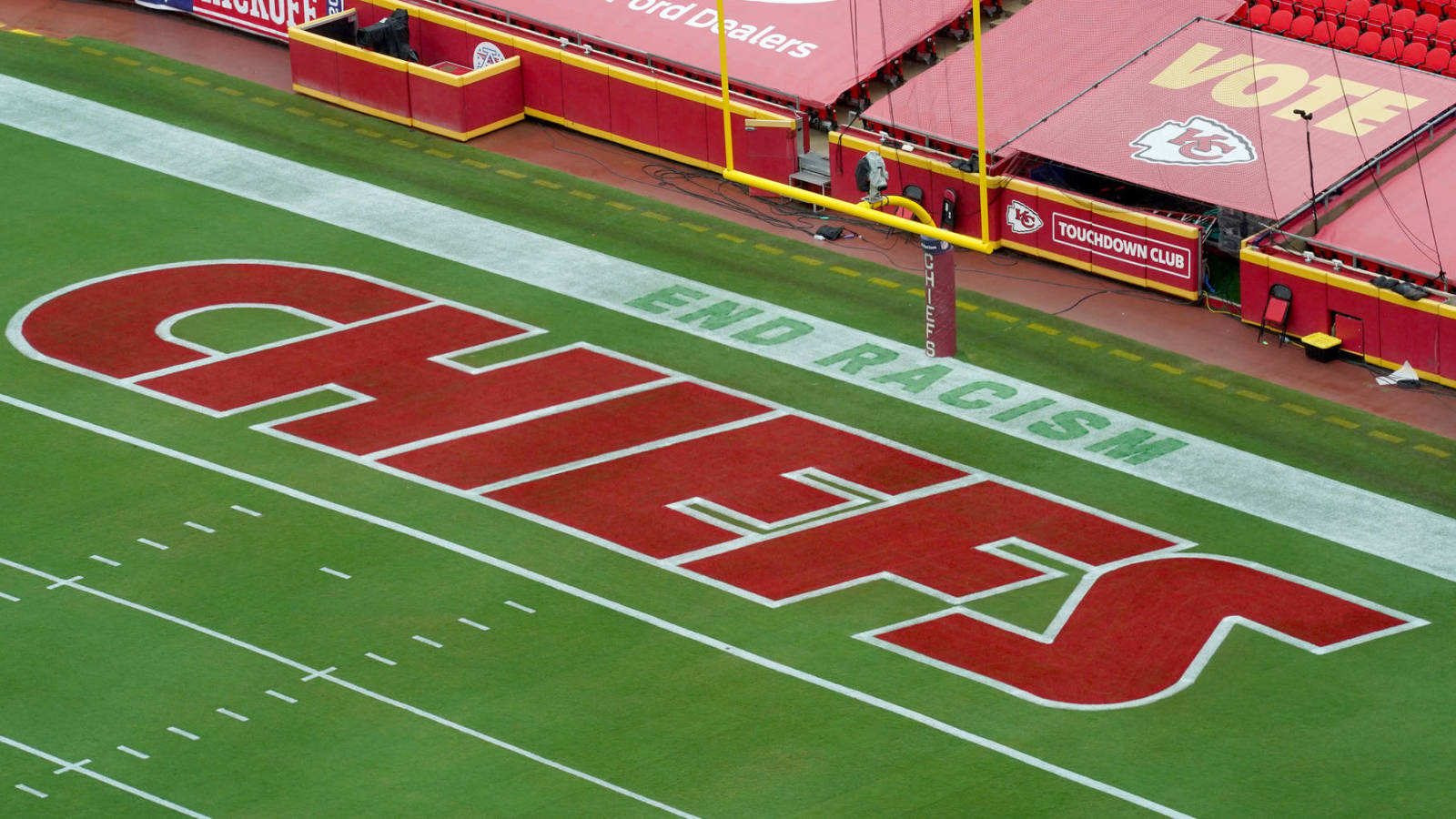 The NFL again will allow players to wear six preselected social justice messages on their helmet with two end zone stencils at every stadium during the 2021 season, according to The Associated Press.
The decision is part of the NFL's "Inspire Change" platform. The six preselected messages players can choose from include:
End Racism
Stop Hate
It Takes All of Us
Black Lives Matter
Inspire Change
Say Their Stories
Every end zone will also feature the "End Racism" and "It Takes All of Us" phrases. However, those phrases will be replaced for special events such as the Salute to Service game. 
The NFL is also bringing back the "Say Their Stories" campaign, according to The Associated Press. Every team will be allowed to highlight social justice work during the final two games of the regular season and into the playoffs. 
The initiative can be compared to what was done during the NBA bubble at Walt Disney World when players wore social justice messages on the backs of their jerseys. 
The league allowed players to wear helmet decals during the 2020 campaign and also placed social justice phrases in the end zone. The 2021 regular season begins Sept. 9 with a game between the Tampa Bay Buccaneers and Dallas Cowboys.