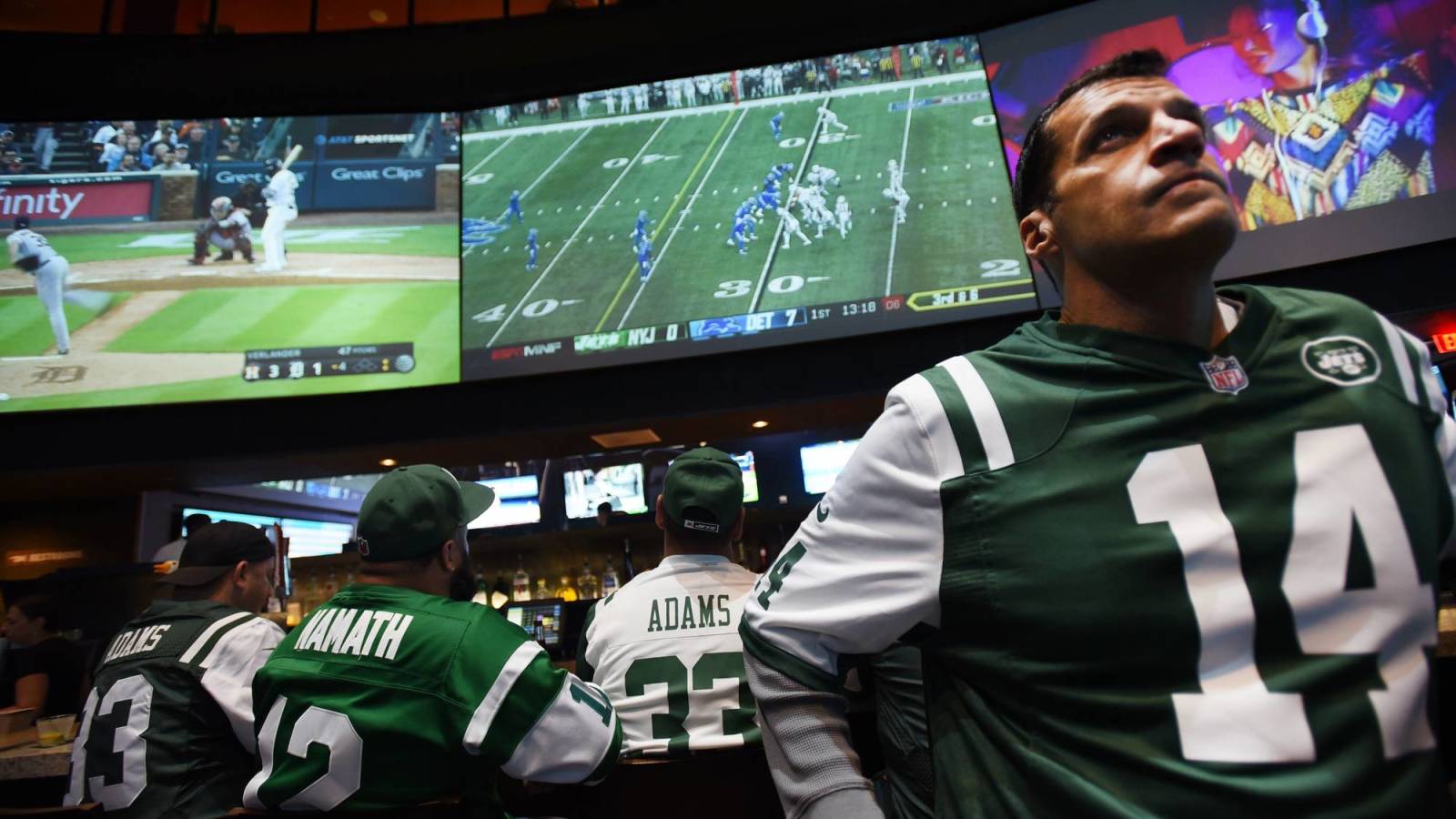 According to a survey by the American Gaming Association, 36% more people will bet on football this season than in 2020. 
Per the survey, 45.2 million Americans are expected to bet on the NFL, which would make it the most-bet-on season in the history of the league.
As ESPN has already pointed out, the large uptick is largely due to the growth of regulated sports betting across the country. Heading into the new season, 26 states and the District of Columbia have regulated betting markets with five more states looking to join the expansion, the AGA said in a statement.
"Sports betting is more popular than ever among Americans, and the enthusiasm of bettors for the upcoming NFL season highlights the remarkable growth of the industry over the past three years," AGA President and CEO Bill Miller said in the statement. "Importantly, when the 2021 NFL season begins, more than 111 million American adults will be able to wager safely with regulated sportsbooks in their home states rather than with the predatory illegal market."
Those illegal bookies, on the other hand, are expected to have much slower growth than in recent years.
In addition to legal betting becoming more widespread, heightened excitement from fans for the upcoming season is sure to drive more people to online sportsbooks.
"Fans are the heartbeat of professional sports, and leagues like the NFL are realizing the full potential of sports betting to drive fan engagement," Miller said. "To capitalize on this tremendous opportunity, the NFL and its 32 teams must also realize their responsibility to educate fans and promote responsible gaming."
Chelena Goldman grew up on a street where the boys played street hockey and yelling at baseball and football over the radio was a standard — making life as a sports geek the perfect fit. She believes in dominance on the blue line, good red wine, and the theory that you can never be too overdressed for any occasion. You can find her gabbing away on Twitter at @ChelenaGoldman.