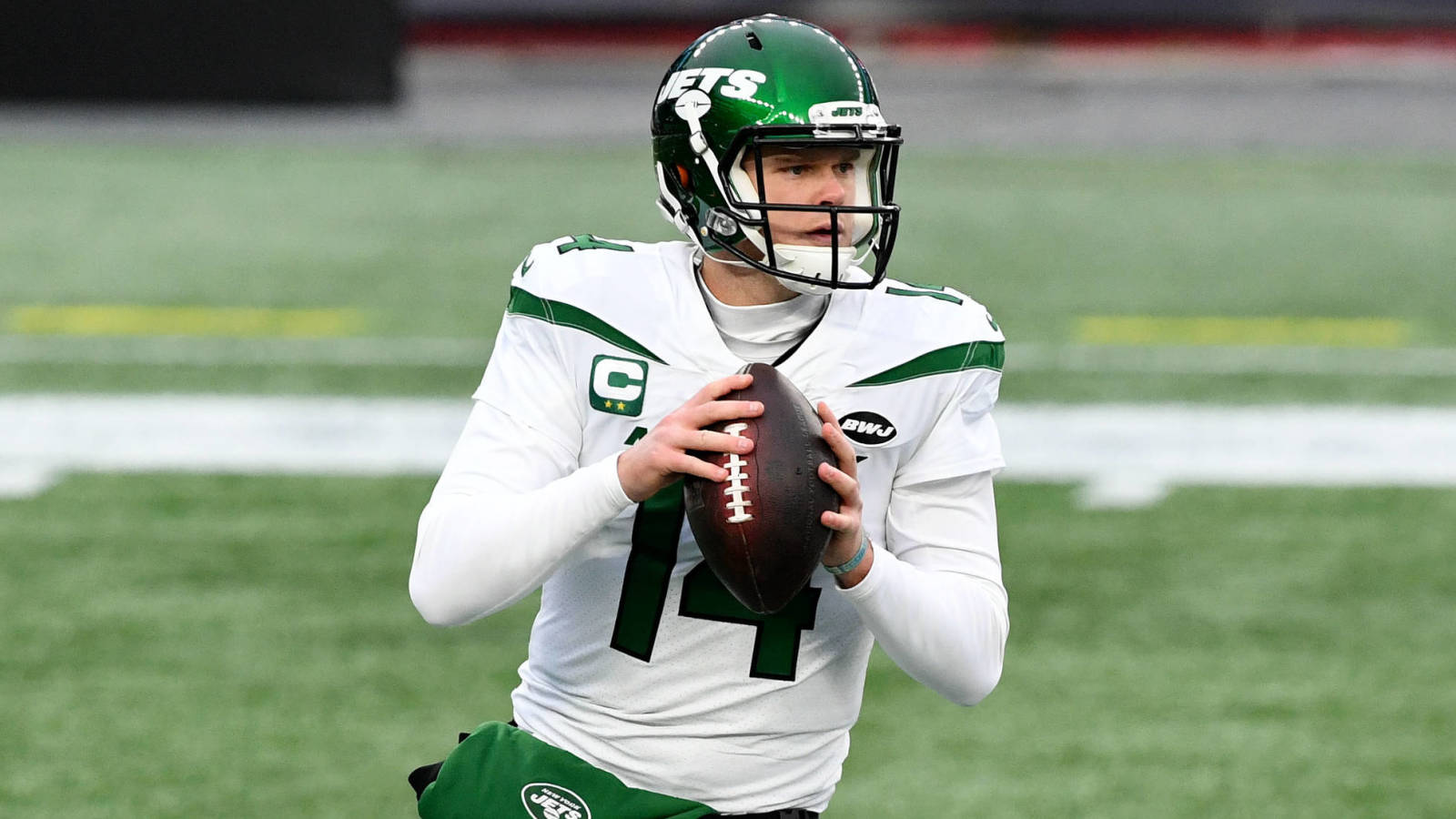 The New York Jets officially introduced new head coach Robert Saleh to the media on Thursday, and it didn't take long for the topic of quarterback Sam Darnold to arise. 
Saleh spoke highly of the 23-year-old signal-caller who just completed his third season but also didn't commit to keeping the third pick of the 2018 NFL Draft on the roster. 
"He's got an unbelievable arm talent," Saleh said of Darnold, per Jeremy Bergman of the league's official website. "There's a reason why he was the No. 3 pick in the draft. He's fearless in the pocket. He's got a natural throwing motion. He's mobile. He's extremely intelligent. He's tough as nails. His reputation in the locker room is unquestioned. Just that in general, there's a reason he was the third pick in the draft and you can see all those qualities on tape and around the building and the way people speak about him." 
Per ESPN stats, Darnold finished the campaign dead last in both passer rating (72.7) and total QBR (40.3) among eligible quarterbacks but said before Week 17 that he believed his "best days are ahead" regardless of where he spends home games next fall. 
Earlier this month, Jets general manager Joe Douglas also danced around going in-depth on Darnold's future. 
"I think Sam's going to be a great quarterback," Douglas said at that time. "I'm excited to get a head coach in here and go through our process.

"I think Sam has a very bright future in this league. We're going to get a head coach in here, we're going to get together and we're going to talk about quite a few decisions. I'm excited about Sam."
Walter Football and Ryan Wilson, Chris Trapasso and Josh Edwards of CBS Sports all project the Jets will select Darnold's replacement with the second pick of the 2021 NFL Draft.