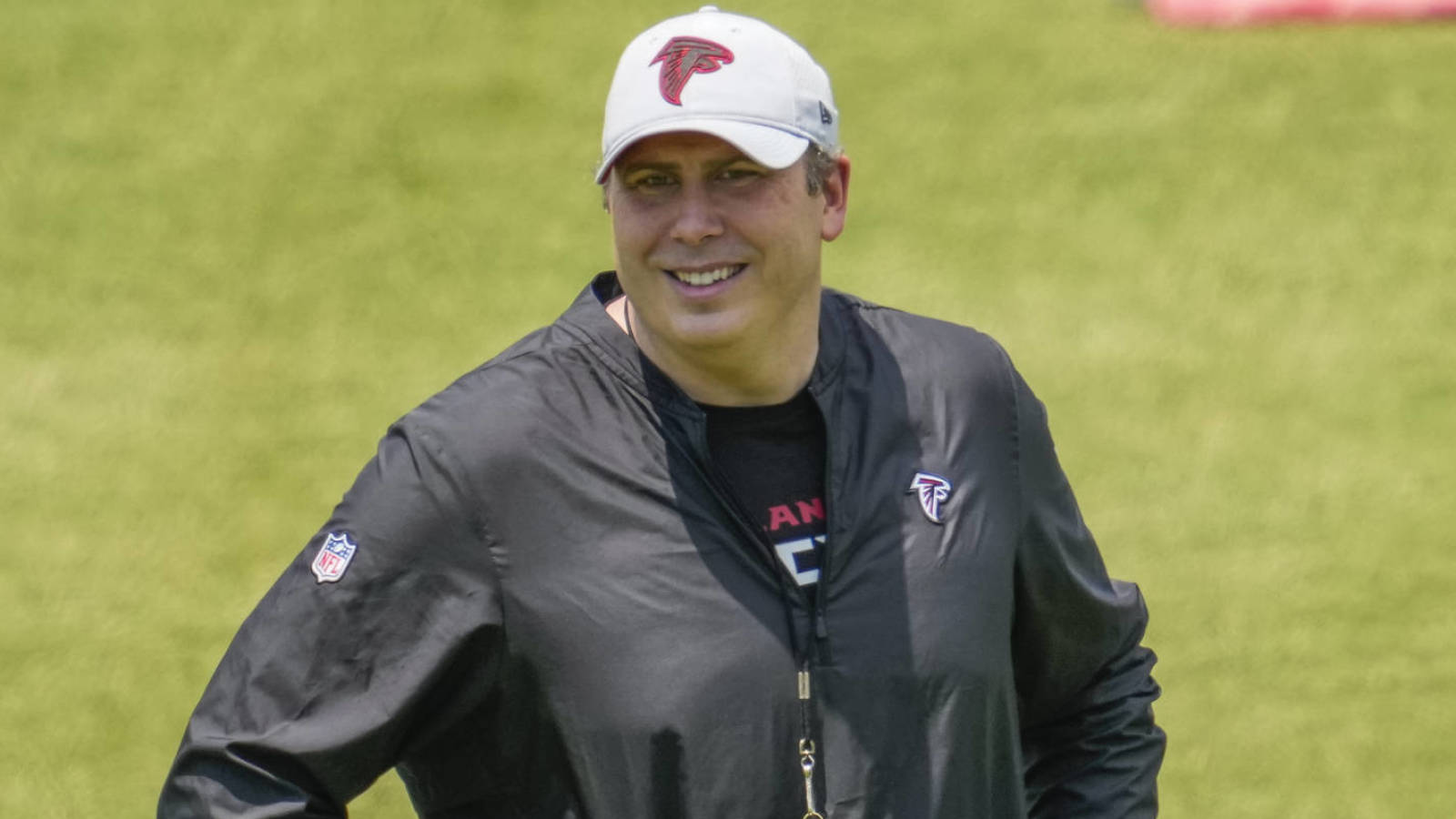 First-year Atlanta Falcons head coach Arthur Smith never truly had an opportunity to work with All-Pro wide receiver Julio Jones. The former Tennessee Titans offensive coordinator was only hired in January, roughly five months before Atlanta traded the 32-year-old star playmaker to, ironically, Tennessee. 
While Titans receiver A.J. Brown and others within that organization are understandably excited following the blockbuster transaction, Smith kept his eyes on the task at hand while speaking with reporters ahead of Tuesday's start of mandatory minicamp sessions. 
"My concern is the guys that we (have) on this roster," Smith explained, per D. Orlando Ledbetter of the Atlanta Journal-Constitution. "I've dealt with a lot of situations, week to week and my experience in Tennessee, it doesn't matter. We are going to roll the ball out there. We're going to kick off. There is going to be a game to play and our objective is going to be to go win. No different than when we were dealing with the COVID-19 issue against Buffalo, we had four wideouts out for that game.

"My job as the coach is to get us prepared to play. We'll do whatever we have to do to win that game. That's kind of how I look at it, and I don't worry about players that I never coached." 
While Smith also wished Jones well in his opening comments, he left no doubt he'll have little interest in publicly discussing the trade as spring turns to summer or at any point this fall. For now, he'll concentrate on promoting Calvin Ridley atop the depth chart at the receiver position and getting rookie tight end Kyle Pitts ready for prime time and catching passes from a "fired up" Matt Ryan.