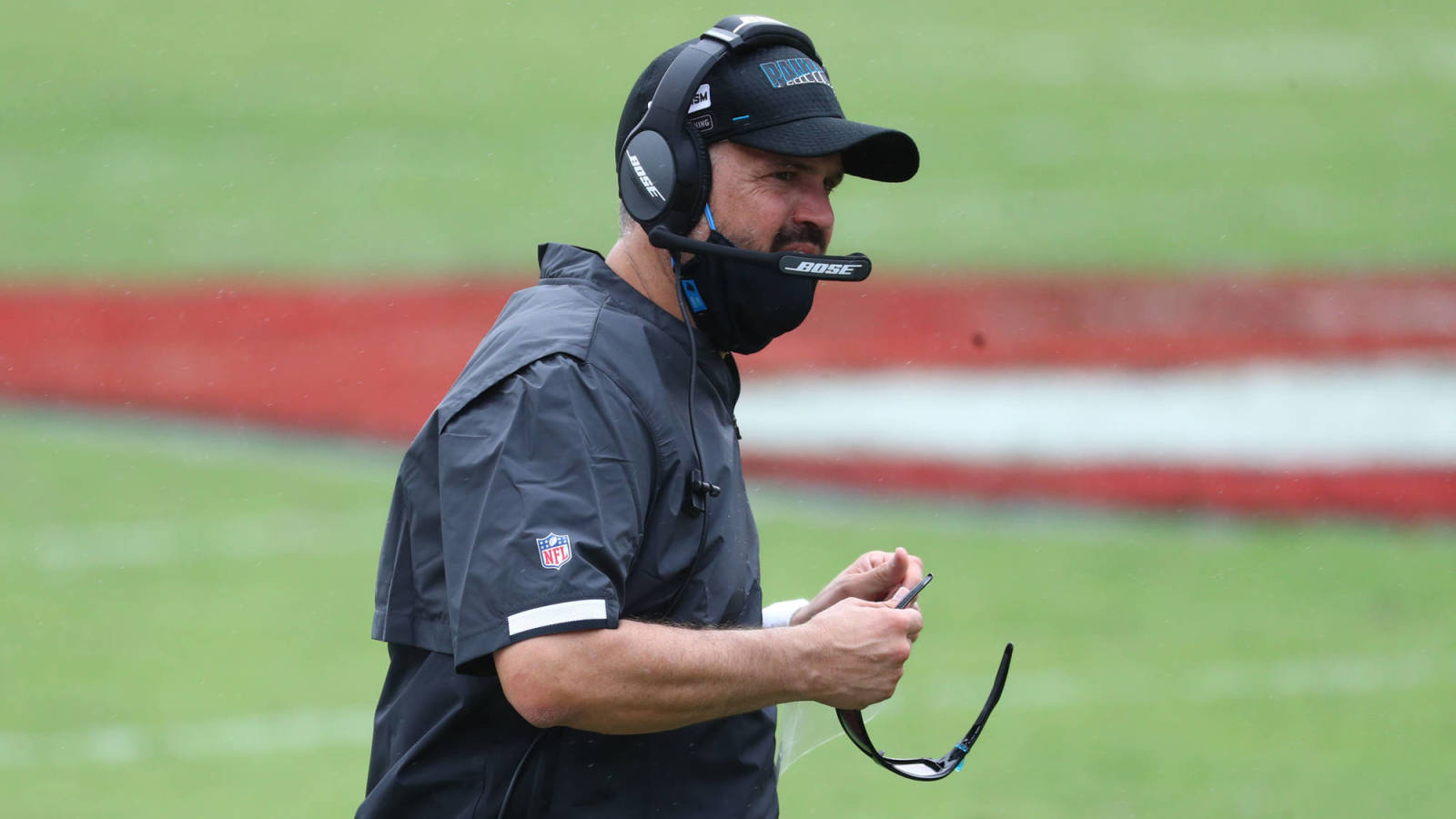 The Carolina Panthers could have selected either Justin Fields or Mac Jones with the eighth-overall pick in this year's draft. Instead, they drafted South Carolina cornerback Jaycee Horn. 
During a Tuesday appearance on "The Rich Eisen Show," Panthers head coach Matt Rhule explained the decision to pass on selecting one of the top five quarterbacks in this year's draft, showing commitment to Sam Darnold. 
"I love those guys and I think they're gonna be great NFL players. I just think for us, when we got Sam and knowing he's 23 years old, just turned 24, we just felt like Sam plus another player would be better for the team overall," Rhule said, as transcribed by Pro Football Talk. "Bill Parcells once said one player can't do it alone. We're just trying to build the whole team and I just believe in Sam, I believe that he deserves the opportunity to go out and play with us. I think those other young quarterbacks are gonna be fantastic players, but the hit rate on first-round quarterbacks isn't real, real high, and to have a chance to get Jaycee Horn and have Sam Darnold, we just kind of felt like, 'Hey this is two for one.' Now, we just have to make sure Sam's a great player for us."
The Panthers acquired Darnold from the New York Jets before the draft in exchange for a 2021 sixth-round pick and 2022 fourth-round pick. After the draft, they picked up his fifth-year option, which guarantees his $18.858 million contract for 2022. 
Carolina truly believes Darnold can flourish in their system. Rhule's comments come after general manager Scott Fitterer said that the team has a "strong plan in place" for the young quarterback. 
If Darnold doesn't show improvement in 2021, the Panthers could opt to select one of the top quarterbacks in next year's draft. North Carolina's Sam Howell, Oklahoma's Spencer Rattler and USC's Kedon Slovis are expected to be the best signal-callers available next offseason.