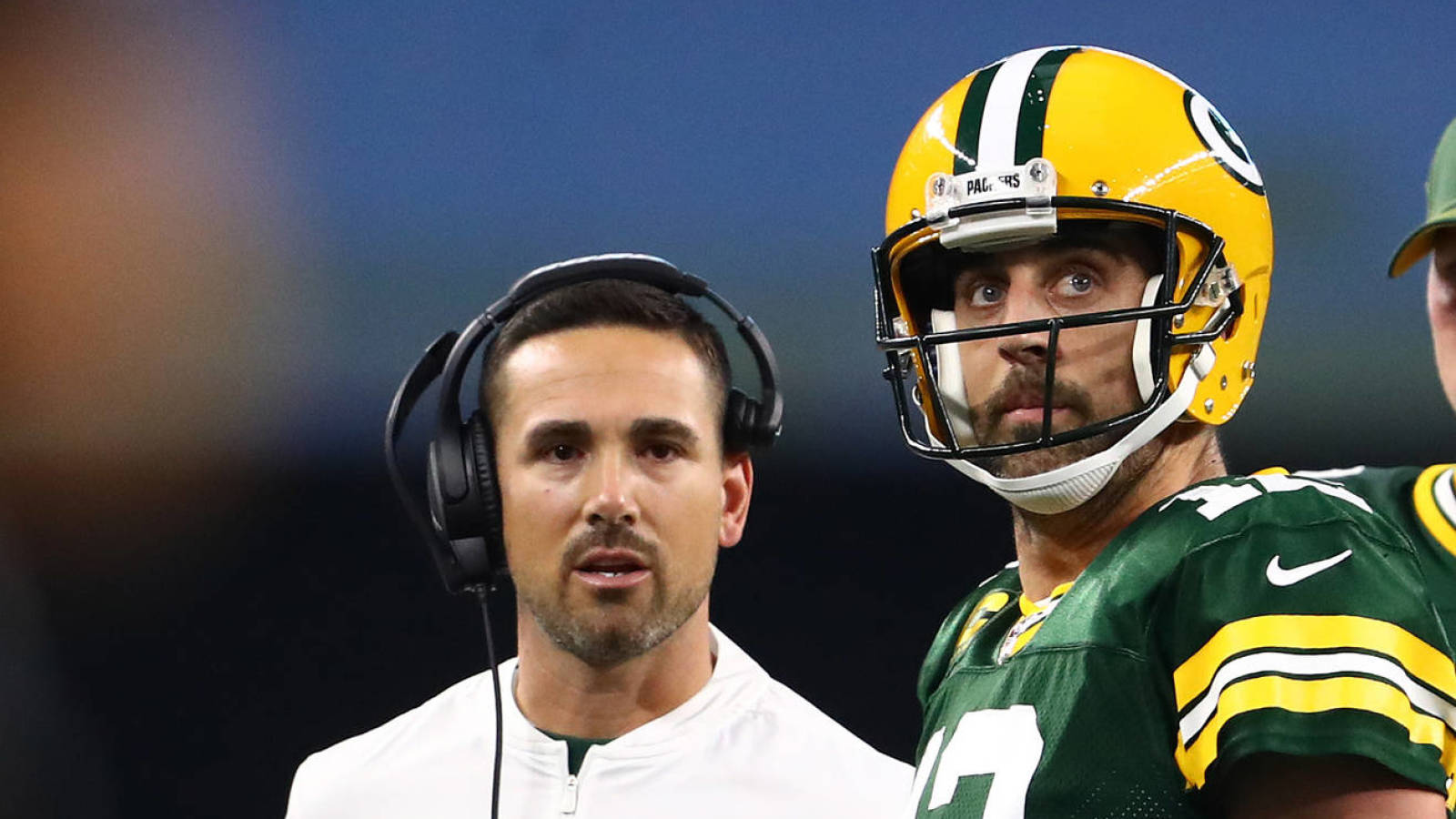 If one is to believe those running the Green Bay Packers, rumors linking quarterback Aaron Rodgers with a potential exit from the club this offseason are unsubstantiated, at least, and perhaps even ridiculous. 
"Is that a trick question? Absolutely," Green Bay coach Matt LaFleur said on Monday about the 37-year-old signal-caller staying with the Packers, per Kevin Patra of the NFL's official website. 
"There's no doubt about it. You're talking about the guy that's going to win the MVP of the league. We're not in this position without him. So I couldn't be happier with not only his performance but how he led this football team, all the little things he does within that locker room to ensure that everybody is locked in, focused, ready to go. So yeah, absolutely, he will be here. For a long time. I know I've said that before, but for a long time." 
It's understandable LaFleur wouldn't want to make a change at the position. Rodgers ended the regular season leading the NFL with 48 touchdown passes, a 70.7 completion percentage, a 121.5 passer rating and a total QBR of 84.3, and it's practically a guarantee he will be named Most Valuable Player on Saturday night. 
"I will say this: We're really excited not only for next year but the years to come," Packers general manager Brian Gutekunst added about Rodgers on Monday. "He's playing at such a high level that he always has, and I think this year was a special team. It didn't finish like we wanted to finish, but I think everybody's purely motivated to get back and I think, like I said, I don't think there's anything that we have to do. He's our quarterback, and he's our leader." 
Gutekunst also said he will "absolutely not" trade Rodgers this offseason. 
As Joel Corry explained for CBS Sports last week, the Packers have Rodgers signed through the 2023 campaign. Unless Rodgers forces a trade, it seems that he will remain with the only NFL home he's known since the 2005 draft for at least one more year.