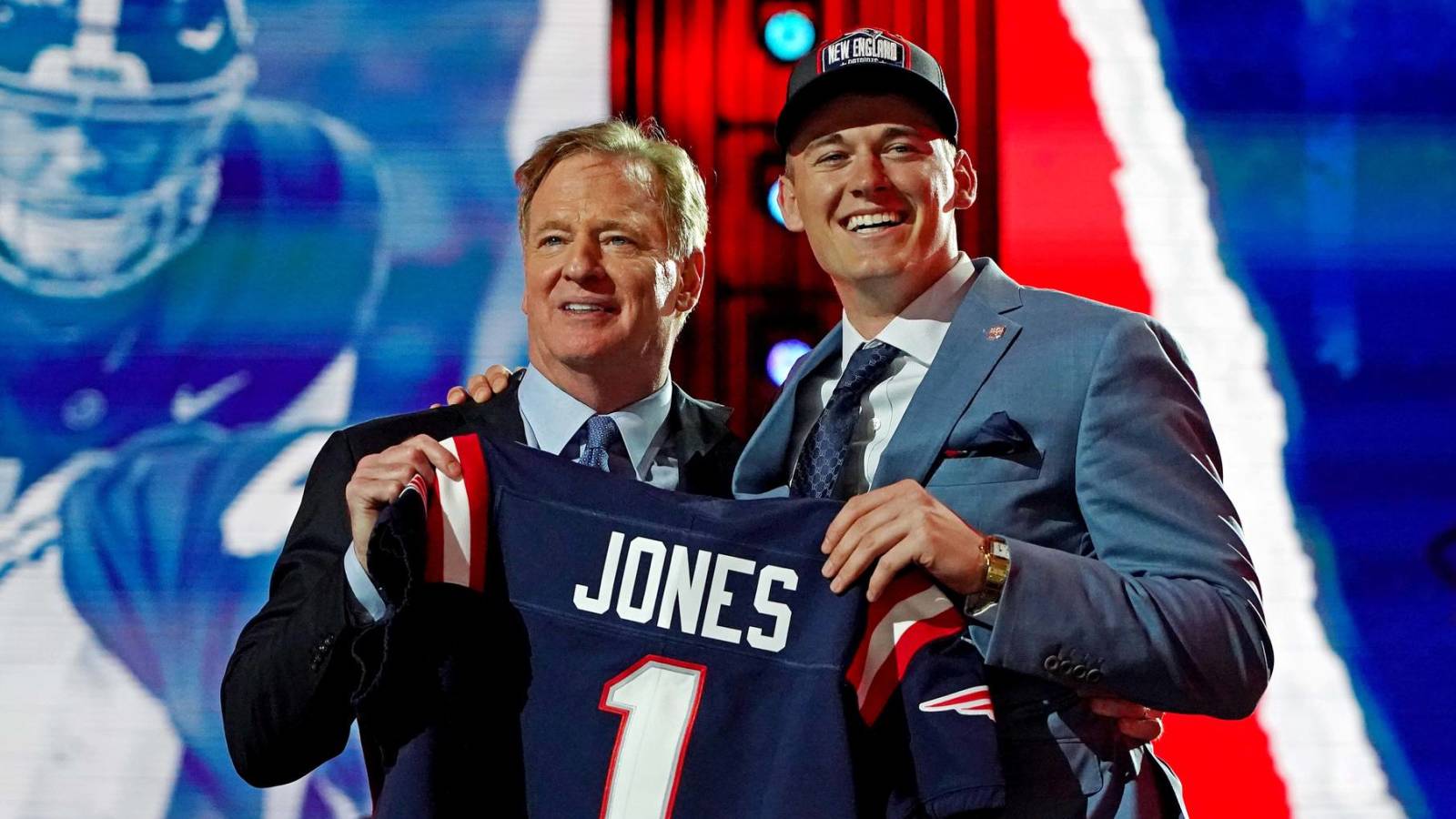 The New England Patriots selected Alabama's Mac Jones with the 15th overall pick in Thursday's draft, hoping they found their next franchise quarterback following Tom Brady's departure. 
Jones was expected to go higher than 15 and said on the ESPN broadcast that waiting to get picked didn't bother him.
"It was fine. I mean, you just sit around and wait, and I'm just so blessed to be a part of a great organization, and it's not really where you get picked — it's what you do with the opportunity — and that's what [Alabama] Coach [Nick] Saban told me, so I'm just gonna follow that," Jones said, according to ESPN's Mike Reiss.
During a press conference with reporters later in the evening, Jones said he "secretly" wanted to go to the Patriots. 
"At the end of the day, you kind of want to get the right fit. I feel like, secretly, I really wanted to go to the Patriots all along. So I'm actually really happy it happened," he said.
Although the Patriots selected Jones, head coach Bill Belichick said Cam Newton is still the team's quarterback. It's reasonable to believe Jones will spend the 2021 season learning under Newton before taking on the starting role in 2022. 
Jones is lauded for his accuracy and decision-making and has often been compared to Brady, so it's no surprise Belichick selected him at No. 15.
The Patriots last selected a quarterback in the first round in 1993 when they selected Drew Bledsoe.