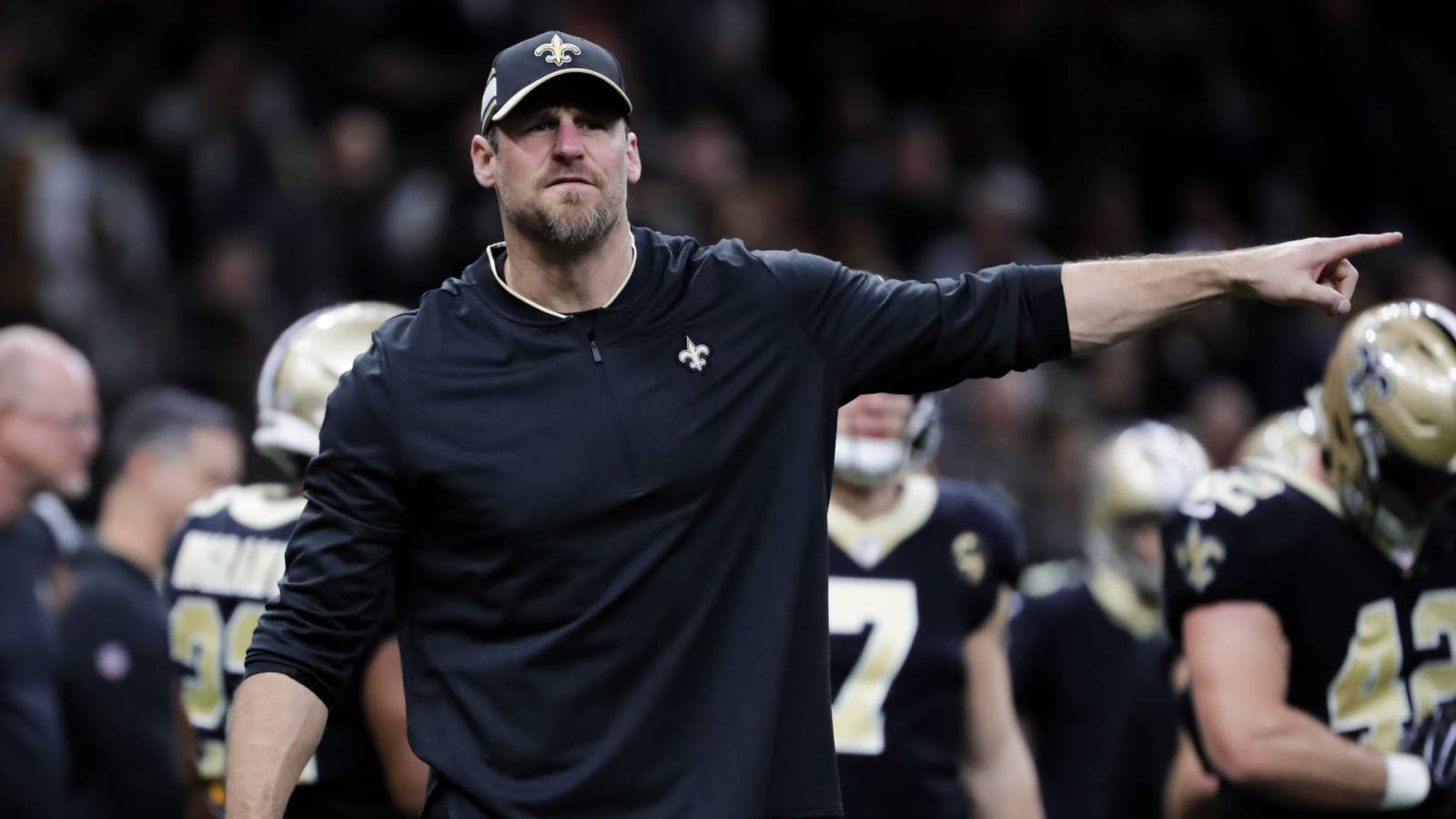 The Detroit Lions traded veteran quarterback Matthew Stafford to the Los Angeles Rams over the weekend in exchange for Jared Goff and draft picks, arguably making them worse entering the 2021 season. 
Despite the trade, head coach Dan Campbell acknowledged that he does want his club to be competitive next season. However, he doesn't want to sacrifice the future to be successful in the short term. 
"Of course I want to win now," Campbell told The Athletic's Chris Burke. "Who doesn't want to win now? And we'll do whatever we can to win now, but not to sacrifice what we can become long term. I look at things two years out — I don't look at them right now. I want to know where we can be two years from now, even possibly three years from now. I know that's crazy in this business, but if you want to have long-term success, something you can sustain, something where we can create a winner here in the [NFC] North for a long period of time, you have to build it properly. You have to have building blocks. You have to have a core."
The Lions received L.A.'s 2022 and 2023 first-round picks in the Stafford trade, along with a third-round pick in 2021. Those selections will help Detroit build a team that can be successful for many years down the line. 
If the team were to spend all its time and energy putting money into a 2021 squad that, more or less, will be a disappointment, it wouldn't make sense. 
The 2021 salary cap is also expected to be affected by the ongoing coronavirus pandemic, so the Lions would be better off preparing for the future anyway. 
Detroit hasn't made the playoffs since 2016 and hasn't made it past the wild-card round since the 1991 season. If the Lions want to get better, amassing assets for the future is probably the best way to go.