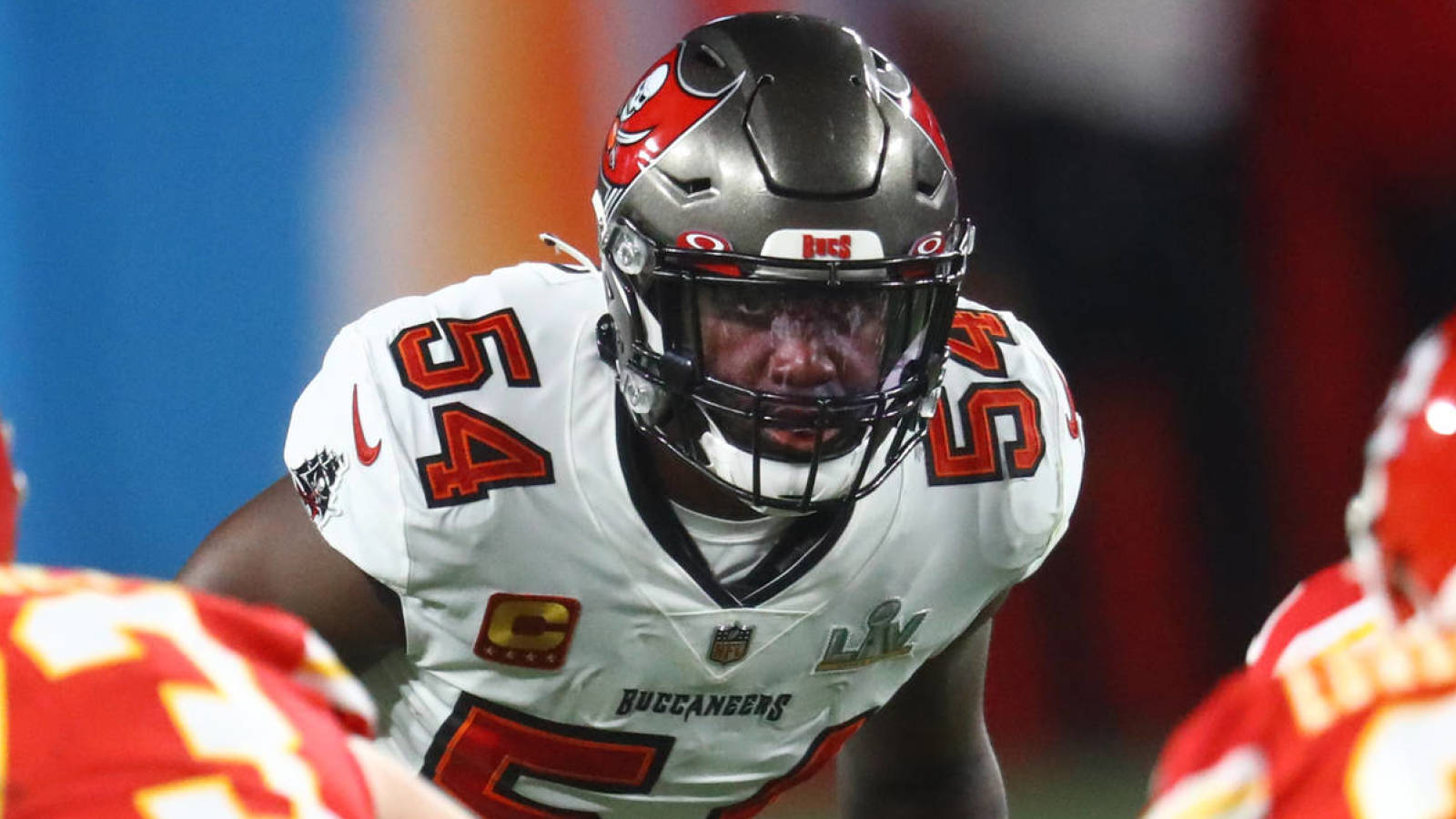 Once three-time NFL Defensive Player of the Year J.J. Watt removed himself from free agency by signing a two-year deal with the Arizona Cardinals, fans and likely some front offices turned their eyes toward Tampa Bay Buccaneers linebacker and new Super Bowl champion Lavonte David. 
There's reportedly mutual interest in David remaining with the only NFL home he's known since the second round of the 2012 draft, but he told SiriusXM NFL Radio on Friday that he understands salary-cap concerns could lead to his departure.
"There are a lot of things to take into consideration," David said, according to Charean Williams of Pro Football Talk. "There's a lot of guys who was on this team who want to come back. We've obviously got some big decisions to make, but from my honest end, everybody wants to come back. Everybody wants to try to come back. A great nucleus, a great core group of guys we have."
The 31-year-old added: 
"My mind has been off it and stuff like that. I just sit back and just let my agent handle all that stuff. Whenever he comes back with news, he gets back to me whenever. I've just been sitting back and enjoying this. It took me nine years to finally get to the playoffs and then actually win it all. It's definitely something I'm thankful for and it's something I kind of am just soaking all in."  
David was a First-Team All-Pro in 2013 who recorded 117 total tackles with 1.5 sacks, three forced fumbles, two fumble recoveries, an interception and 12 tackles for loss this past season. Last month, Pro Football Focus predicted he'll stay with the Buccaneers and sign a three-year deal worth $40 million, with $23.5 million earned in guaranteed money.