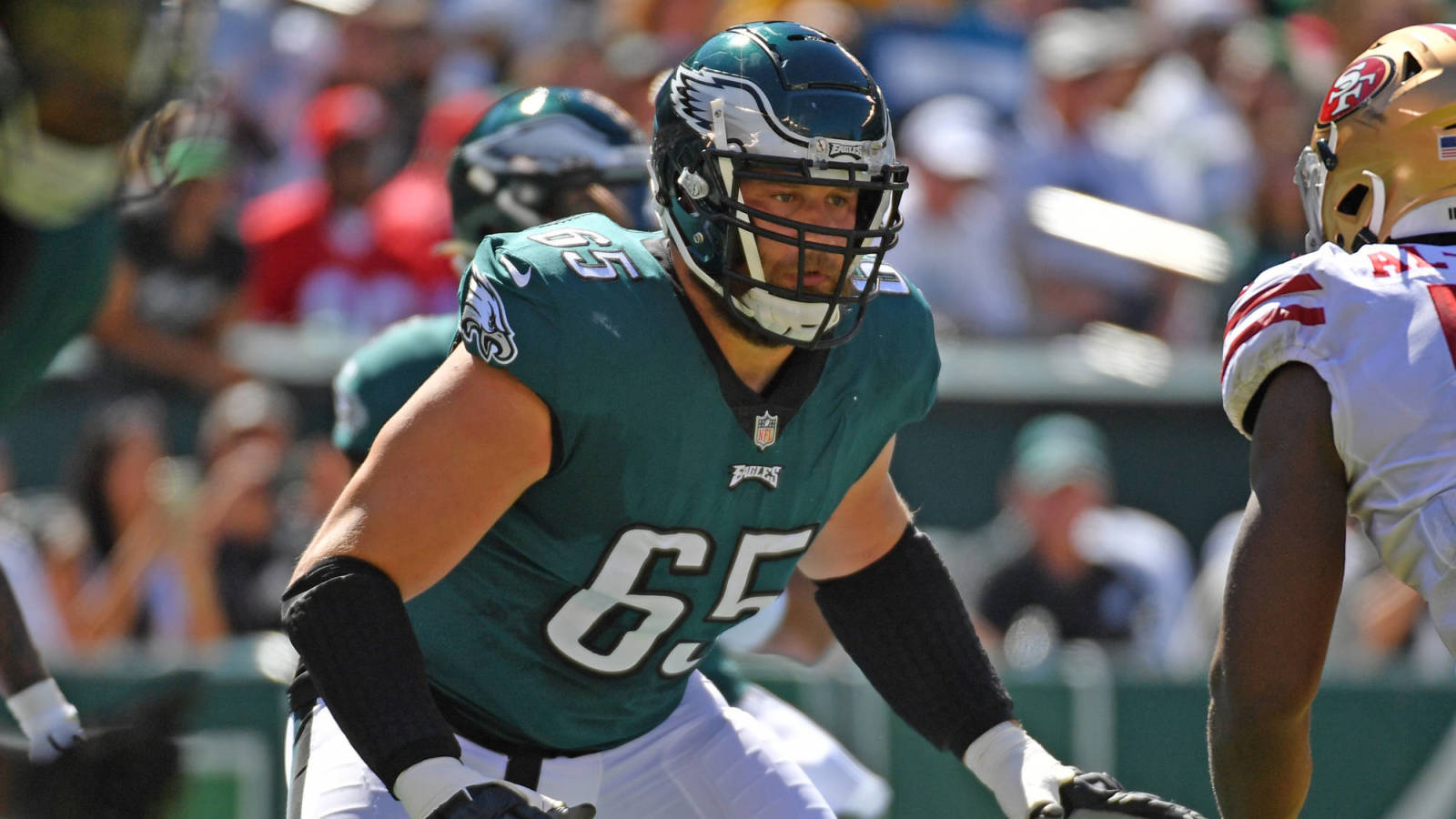 Philadelphia Eagles right tackle Lane Johnson revealed on social media Monday morning he will be rejoining the team following a two-week absence in which he was addressing mental health concerns.
"I would like to thank everyone for their understanding and support over the last two weeks," wrote Johnson, who has long been open about his struggles with anxiety. "I appreciate the positive notes and messages as I've worked hard to restore my personal life. Depression and anxiety are things I've dealt with for a long time and have kept hidden from my friends and family. If you're reading this and struggling, please know that you are not alone."
The 31-year-old tackle was a surprise late scratch against the Kansas City Chiefs in Week 4 and has missed three games total. The Eagles respected Johnson's privacy and chose to not disclose the nature of his absence.
Johnson isn't the first NFL player to speak out about struggles with mental health. The league as a whole has been putting a premium on speaking up about such issues, with multiple players using their celebrity platforms to open up conversations about mental health among professionals as well as youth athletes.
Chelena Goldman grew up on a street where the boys played street hockey and yelling at baseball and football over the radio was a standard — making life as a sports geek the perfect fit. She believes in dominance on the blue line, good red wine, and the theory that you can never be too overdressed for any occasion. You can find her gabbing away on Twitter at @ChelenaGoldman.