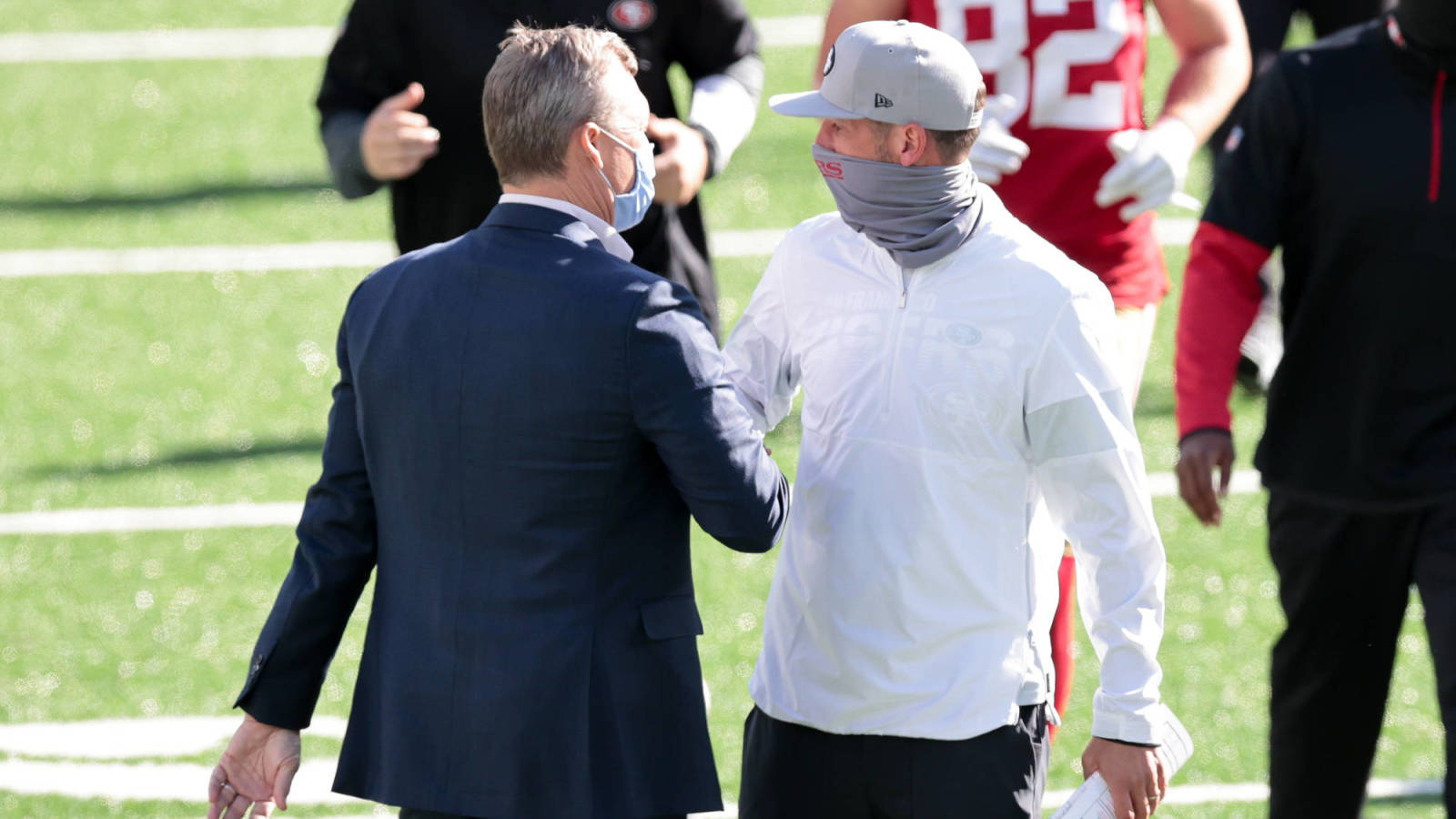 After the San Francisco 49ers selected Trey Lance with the third-overall pick in this year's draft, head coach Kyle Shanahan said the franchise "knew exactly" what it was doing. 
49ers CEO Jed York confirmed that saying Shanahan and general manager John Lynch were on the same page throughout the quarterback process. 
"I've seen dysfunction before," York said, according to Matt Maiocco of NBC Sports Bay Area. "And I know what it looks like when two people are not on the same page.

"These guys were working toward getting to the right answer."
York added that Shanahan and Lynch individually scouted the NFL draft's top quarterbacks before coming together to compare notes and make a decision. 
Lance was viewed as the fifth-best quarterback in this year's draft but ended up being selected ahead of Ohio State's Justin Fields and Alabama's Mac Jones. 
Although the 49ers selected Lance, the franchise has reiterated that Jimmy Garoppolo will remain the starting quarterback in 2021. Shanahan said last week it would be hard for Lance to win the starting job in a competition with Garoppolo.
However, if the oft-injured veteran suffers another injury in 2021 or doesn't play up to par, Lance could be thrust into the starting lineup sooner than expected.