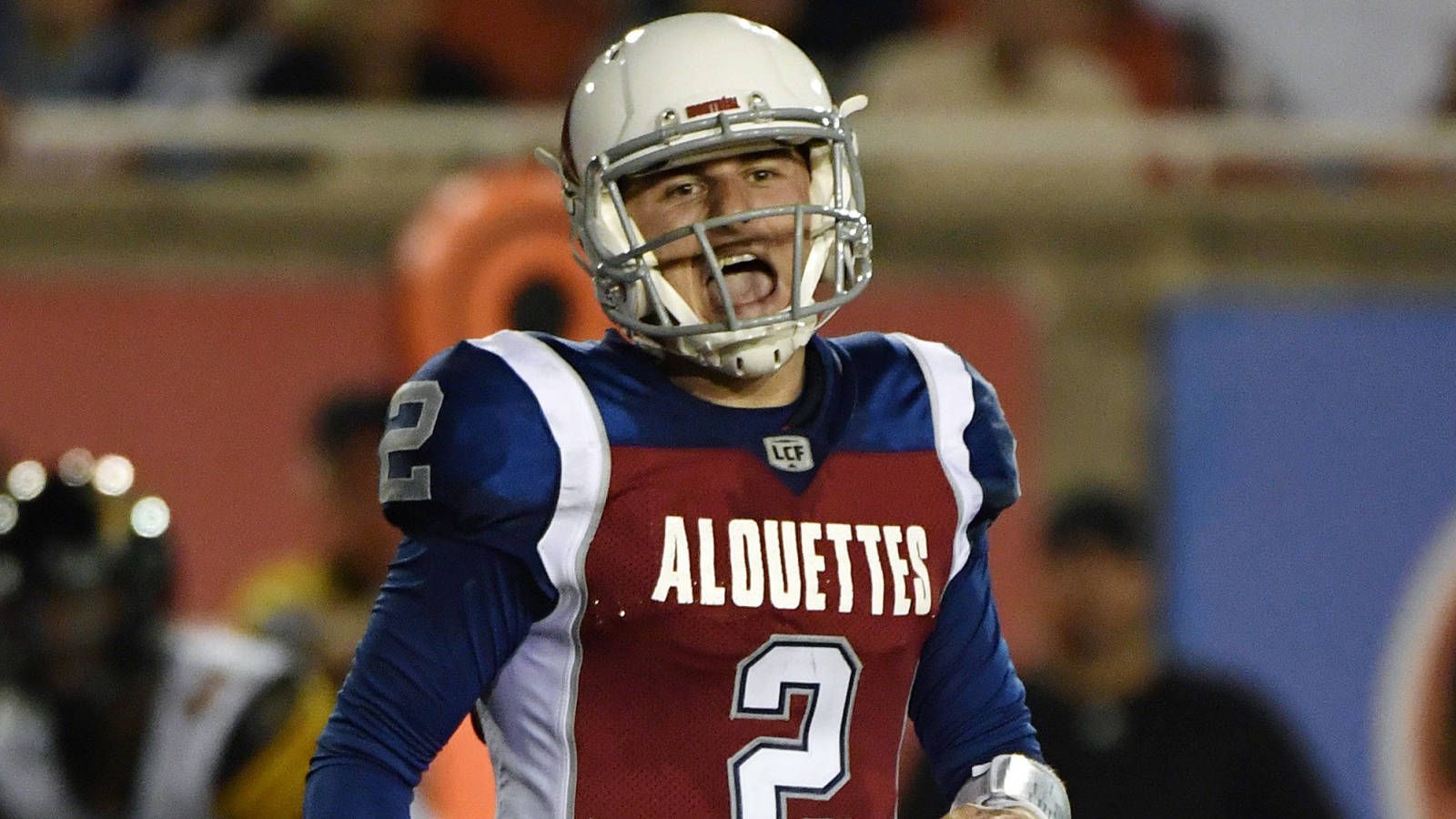 Is Johnny Football taking his talents from the gridiron to the golf links? According to Johnny Manziel himself, that's the plan after a failed career in the NFL.
Although he's playing right now in the Fan Controlled Football league, Manziel recently confirmed he's fully intent on fulfilling his dream to be a professional golfer.
The 28-year-old former NFL draft bust of the Cleveland Browns and Heisman Trophy winner at Texas A&M answered to the parody Twitter user Shooter McGavin, of "Happy Gilmore" Hollywood fame, to wittily reply and confirm he's chasing greatness on the golf course:
This comes after Manziel said he's aiming to play a PGA Tour event by the time he's 40, per TheScore's Caitlyn Holroyd:
"I'm giving myself 12 years to try to play professional golf. I'm gonna grind this out and see how good I can get and see if I can't enter in some tournaments and see if I can't go play professional golf eventually. I think it is a very uphill battle, but that's what I'm setting for my goals."
According to Golf Digest, Manziel is a "0 to 1 handicap" and has been an avid golfer even before and while he was enjoying his heyday as a college football superstar.
Perhaps this new sports arena will be where Manziel can thrive.
Given the fact that he's proved himself to be a scratch golfer even when football was his primary athletic focus, Manziel obviously has a lot of golfing talent. Whether or not he can discipline himself enough to grind away for hours on the driving range and fine-tune his short game enough to compete at the highest level is the greater question.
If Manziel is passionate enough about golf to legitimately pursue it as a professional, don't count him out.
As much skill as the former Heisman winner seems to possess as a golfer, the game is even more of a mental battle than it is physical.
Where the former signal-caller does have advantages are his celebrity status and past demonstration of mental fortitude. We've seen athletes like Stephen Curry and Jerry Rice gain exemptions into professional golf tournaments over others who spend their careers grinding away on mini tours. Something similar could be in store for Manziel once he's ready to take on such an opportunity.
The timeline of more than a decade Manziel has given himself to be a legitimate pro golfer at least demonstrates he's realistic about how difficult this journey will be.