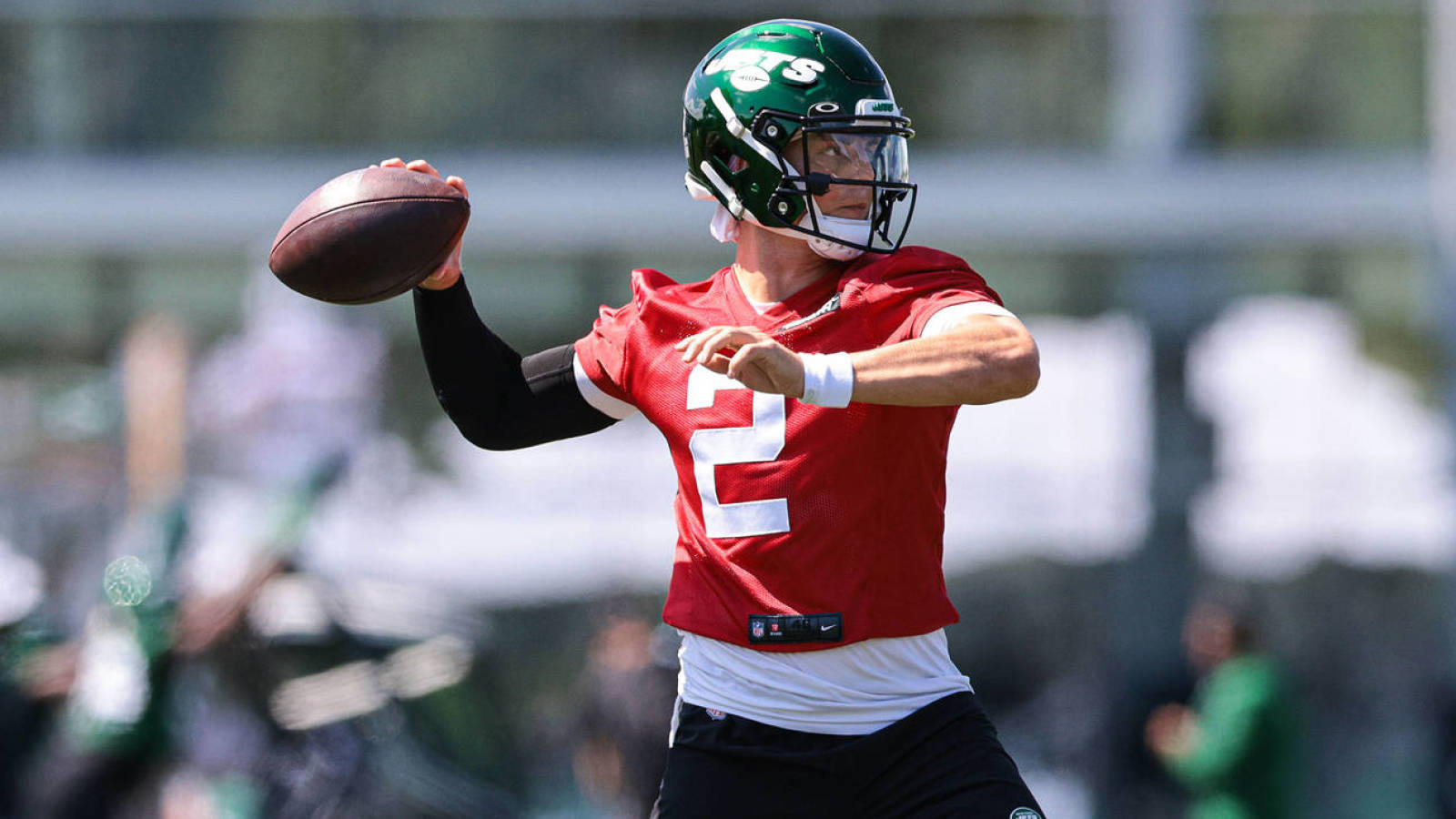 Rich Cimini of ESPN and others have documented the "rookie hiccups" endured by New York Jets first-year quarterback and No. 2 overall draft pick Zach Wilson. Wilson only agreed to the terms of his first NFL contract on July 29 and has struggled while taking first-team reps this summer. 
Per Kevin Patra of the official NFL website, Wilson didn't seem too bothered by his early setbacks when speaking with reporters on Wednesday.
"Taking care of the ball is 100 percent a quarterback's job, and one of my goals when I came out here, and I got drafted, was how can I adapt to this NFL game as quickly as I can," Wilson explained. "I can't be afraid to make mistakes, especially in practice. This isn't a game. This is where I'm learning what I can get away with and what I can't. So, there's times, maybe in a real game, where I wouldn't throw that, but there are times when I'm like, 'well, let me try right here and let me see what I can get away with.' As we get closer to a game, you have to start teaching yourself, you know, in that situation, you know what, CJ got a hand on it, you made the play. And so, it's like, well next time, in that situation, in that same look, I'm going to check the ball down. That's what we practice for is to be able to play situations out like that."
No rookie quarterback gets everything right his first training camp, and Wilson's ability to put miscues out of mind as quickly as possible could make all the difference in how much he improves over the next several months. 
Wilson and Gang Green open the preseason against the New York Giants on Saturday evening.