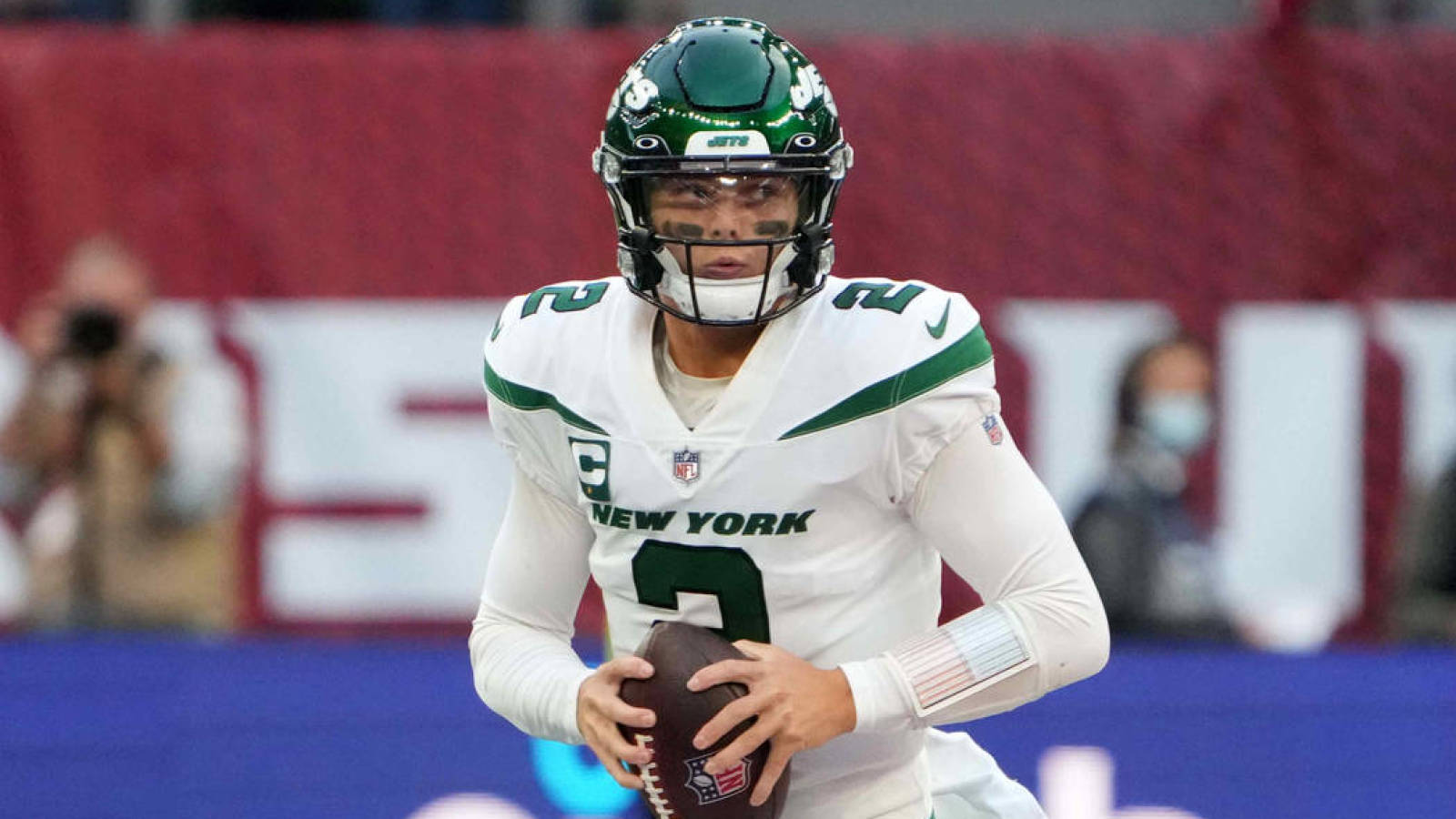 New York Jets quarterback Zach Wilson will miss two to four weeks with a sprained right PCL, ESPN's Adam Schefter reported Monday morning.
Wilson sustained the injury in Sunday's 54-13 loss to the New England Patriots. New York was trailing 17-0 in the second quarter when Patriots linebacker Matt Judon tackled Wilson and ended his day.
Wilson said after the game he felt his right knee twist and then pop on the play.
Backup QB Mike White replaced the injured Wilson and is, for now, the Jets' expected starter. 
With the trade deadline on the horizon, however, there are whispers the Jets will go after one of the league's quarterbacks-for-hire. Not surprisingly, former Patriots quarterback Cam Newton has come up in conversation.
There has not been any reported link between the Jets and embattled Texans QB Deshaun Watson, who is reportedly garnering attention from multiple teams ahead of the deadline.
Chelena Goldman grew up on a street where the boys played street hockey and yelling at baseball and football over the radio was a standard — making life as a sports geek the perfect fit. She believes in dominance on the blue line, good red wine, and the theory that you can never be too overdressed for any occasion. You can find her gabbing away on Twitter at @ChelenaGoldman.