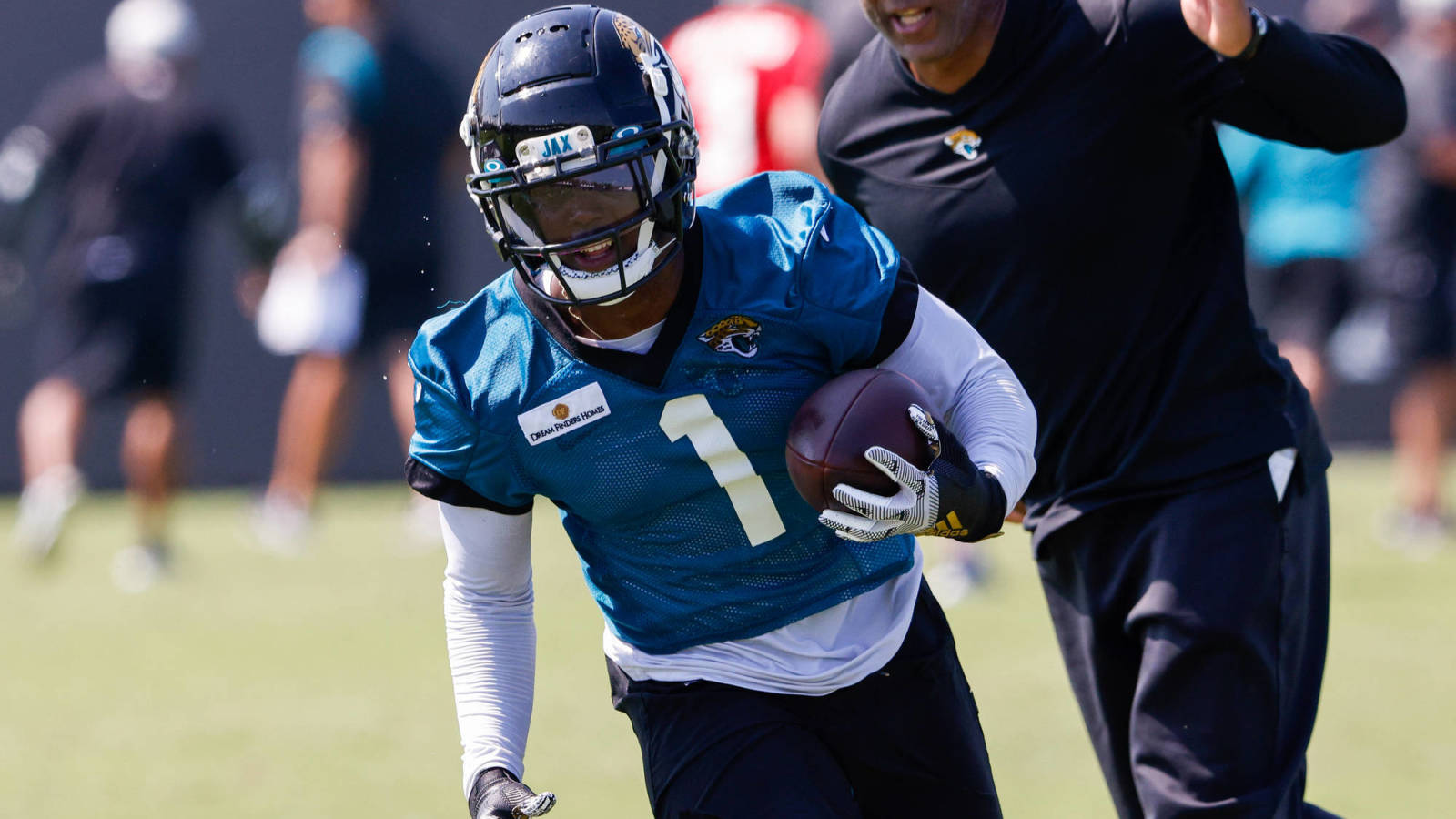 Travis Etienne was prepped to have a big rookie campaign in the NFL. Unfortunately, the running back's pro career is on hold following Monday night's preseason game against the New Orleans Saints. 
The Jacksonville Jaguars' second first-round pick in 2021, Etienne injured his foot in the game and sidelined indefinitely with a left mid-foot sprain.
Mid-foot sprains like Etienne's "can vary widely in terms of recovery time, and a big factor in course of treatment will be whether it is deemed stable or unstable," ESPN injury analyst Stephania Bell said.
The Jaguars had high hopes for Etienne ahead of the 2021 regular season. Although he left college ball as the ACC's leading rusher, first-year head coach Urban Meyer had his sights set on playing Etienne at wide receiver on top of his running back duties. Etienne even got work in at wideout during minicamp, linking up with former Clemson teammate Trevor Lawrence when it came to honing his craft. 
Following Monday's preseason game, however, those big plans for the rookie running back are sadly on hold.
Chelena Goldman grew up on a street where the boys played street hockey and yelling at baseball and football over the radio was a standard — making life as a sports geek the perfect fit. She believes in dominance on the blue line, good red wine, and the theory that you can never be too overdressed for any occasion. You can find her gabbing away on Twitter at @ChelenaGoldman.