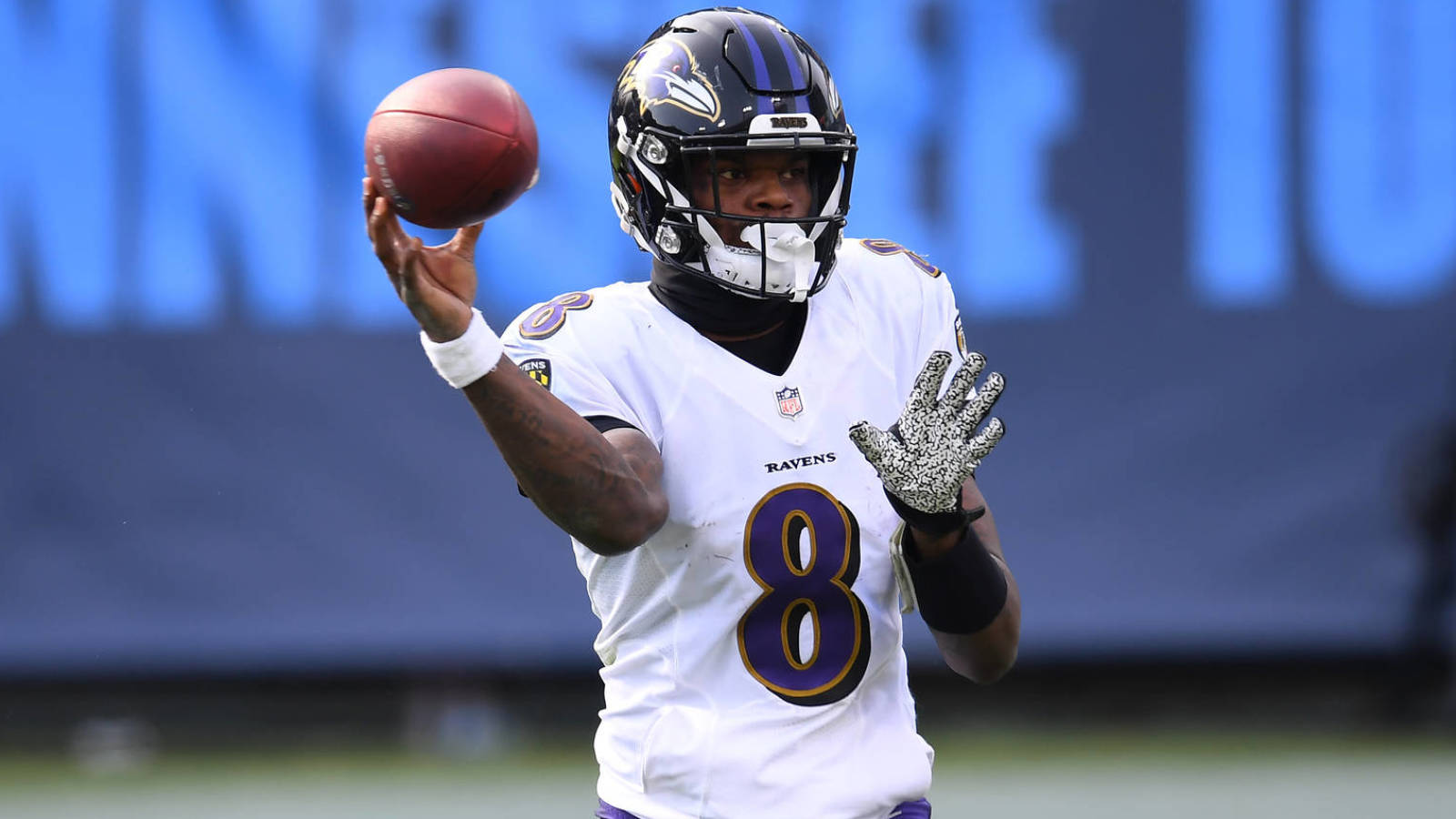 Since Baltimore made a decent playoff run and Jackson notched his first postseason victory, the team isn't picking until No. 27 overall in the 2021 NFL Draft. It's obvious the priority should be on getting a premium pass-catcher. Whether that takes trading up or means waiting until free agency, the Ravens don't have a more pressing need.
Whom should Baltimore target? Among the standouts are a couple notable prospects who should still be on the board when Baltimore goes on the clock, along with a pair of free agents who'd help expedite Jackson's progress as an NFL passer.
Florida receiver Kadarius Toney and LSU wideout Terrace Marshall Jr. both have merit to be the 27th pick in the 2021 NFL Draft and could go even sooner. Toney enjoyed a breakout year with the Gators in which he had 10 touchdown grabs and 70 catches for 984 yards.
Marshall's production (731 yards receiving, 48 receptions and 10 TDs in seven games) was perhaps even more impressive considering the lack of weapons from LSU's depleted passing attack from the previous national championship team. That said, both he and Toney can align in the slot or on the outside, and they are the type of playmakers Roman and Co. can count on to make explosive plays in space.
When it comes to the free agent market, nothing less than a Pro Bowler will do. Detroit Lions veteran Kenny Golladay and Tampa Bay Buccaneers star Chris Godwin are ideal targets. Golladay may be without his familiar quarterback in Matthew Stafford. Plus, does Golladay really want to re-sign with a Lions team that's in the midst of a rebuild? Maybe he'd rather go to a more reputable, winning culture in a place like Baltimore.
Meanwhile, for Godwin, there just may not be enough footballs to go around in Tampa Bay, as Tom Brady already has so many weapons at his disposal. The Bucs will probably upgrade their roster at other positions, leaving Godwin as an odd man out. If he were to join Jackson in Baltimore, though, he'd be the Ravens' unquestionable No. 1 option with a big contract in tow, which would also get him out of the shadow of Mike Evans.
The Ravens should spare no expense in paying Jackson, yet general manager Eric DeCosta and Co. must leave enough space to flank Jackson with weapons to ensure he reaches his maximum potential.
With almost $30 million in cap room for 2021, Baltimore can be more aggressive than most as it pursues Jackson's extension and elevating the skill around him to hopefully make a legitimate Super Bowl push.