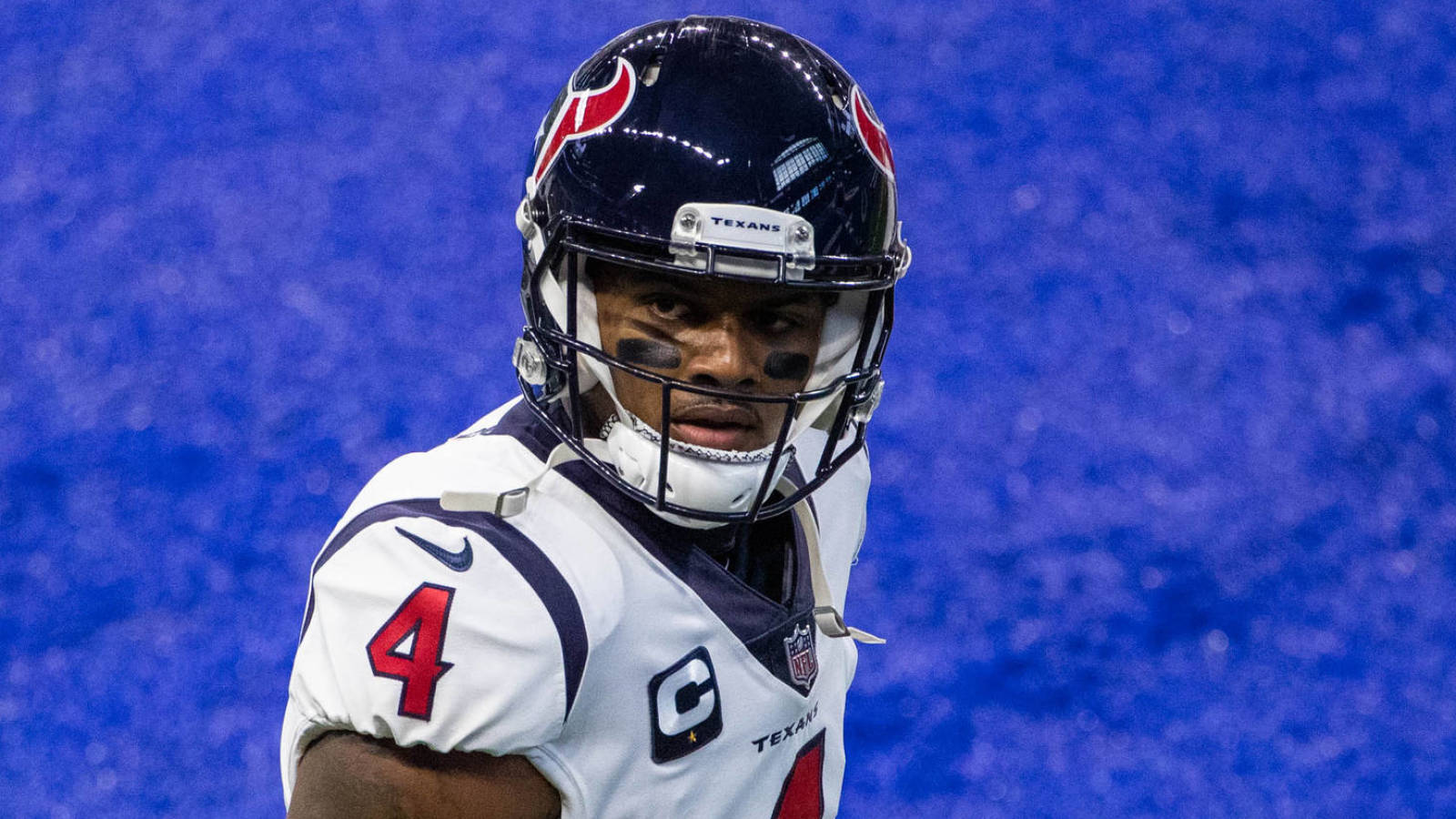 Reports surfaced on Saturday that Texans star quarterback Deshaun Watson "just wants out" of Houston. A report one day later only seemed to confirm that. 
According to ESPN's Adam Schefter, there is a "growing sense from people in and around the Texans' organization" that Watson has played his final game in Houston. 
Watson is reportedly unhappy with the franchise for how it handled the general manager search, leaving him out of the process after promising to include him and take his opinion into account. Watson reportedly even began telling teammates that he might request a trade from the franchise after a disappointing 4-12 season. 
Schefter says that Watson is "upset" that Cal McNair hired a man (Nick Caserio) search firm Korn Ferry didn't include on its list of general manager candidates and he's "furious" at the direction the Texans are going.
A person who knows Watson said this week that when the team traded DeAndre Hopkins to the Arizona Cardinals, the quarterback's anger level "was a two," per Schefter. Apparently, this time his level of anger is a 10.
The 25-year-old also reportedly wanted the team to interview Kansas City Chiefs offensive coordinator Eric Bieniemy for the head-coaching gig. The Texans only put in an interview request with Bieniemy once Watson's unhappiness was made public. 
Despite Houston's struggles as a whole, Watson had the best statistical season of his career in 2020, completing 70.2% of his passes for 4,823 yards and 33 touchdowns against seven interceptions. He also ran for 444 yards and three touchdowns. 
It would be a mistake for the Texans to trade Watson, but they might not have a choice if the Clemson product is unhappy. If he were made available in discussions, the franchise would likely be looking for a top draft pick in exchange for the QB.