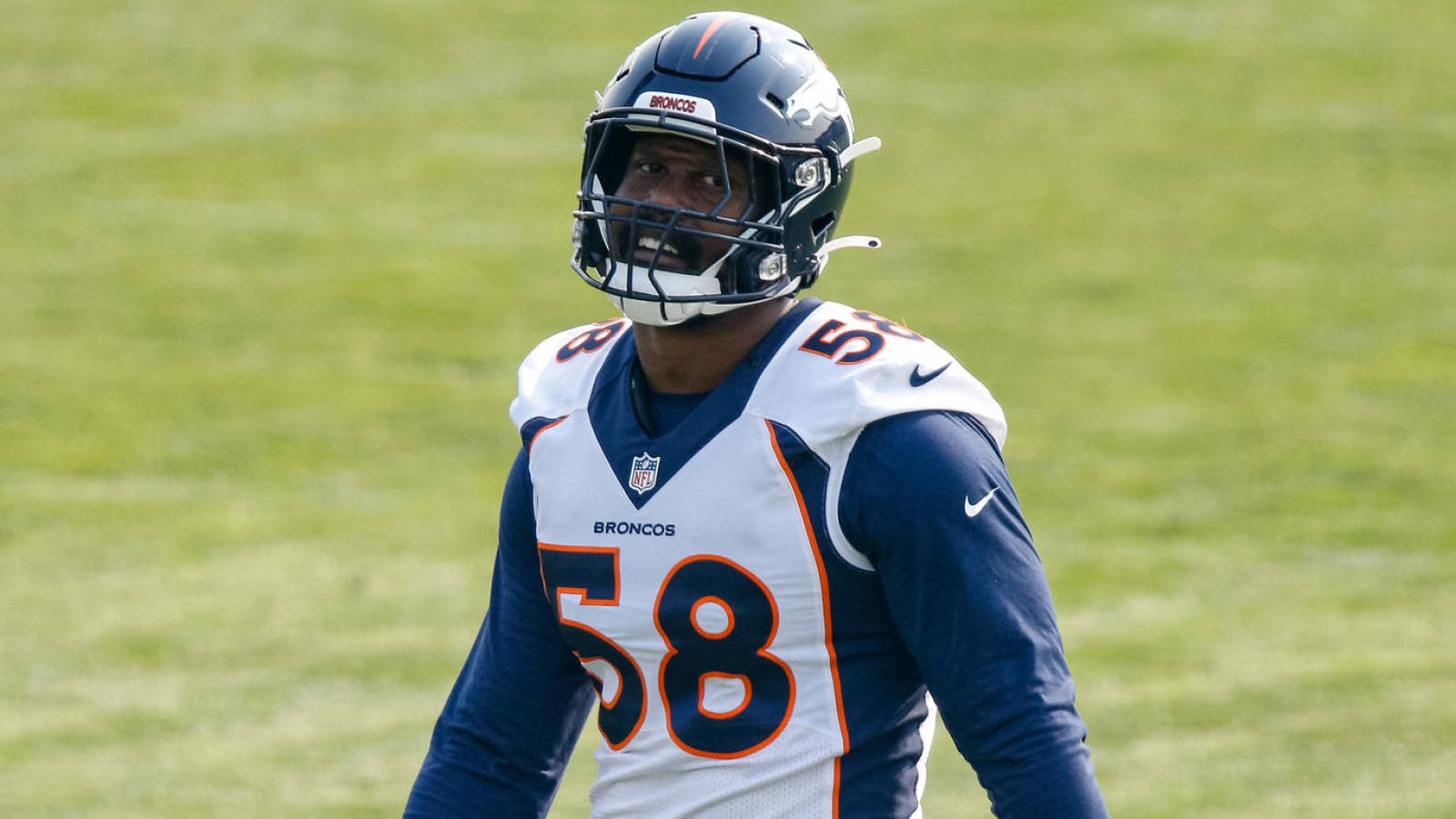 Broncos general manager George Paton says that Denver hopes to bring back Von Miller, rather than allowing the superstar pass-rusher to head elsewhere in free agency.
"We want to bring Von back," Paton told NFL Network's James Palmer.
How exactly the Broncos plan to bring Miller back is not currently clear. They have until March 16 to decide whether or not to exercise his 2021 option, which would potentially pay him $18 million next season ($7 million guaranteed). 
After missing all of last season due to injury, the idea of paying an aging pass-rusher, even one as dominant as Miller, could be too steep of an asking price for the Broncos. That doesn't necessarily mean they are going to cut Miller either. They could be interested in offering him an extension or asking him to restructure his contract to provide the team with more cap space.
However, Miller may not be willing to accept a pay cut, especially after seeing J.J. Watt score a hefty deal with the Cardinals in free agency. Broncos insider Mike Klis said that he doubts that Miller would be willing to take a pay cut, as he has been the foundation of the franchise since he was drafted in 2011.
"I would think it's going to be difficult to give Von a meaningful pay-cut now," Klis said. "George Paton, I think, would like Von back but at a reduced deal. Now I think it's going to be difficult to really diminish that contract."