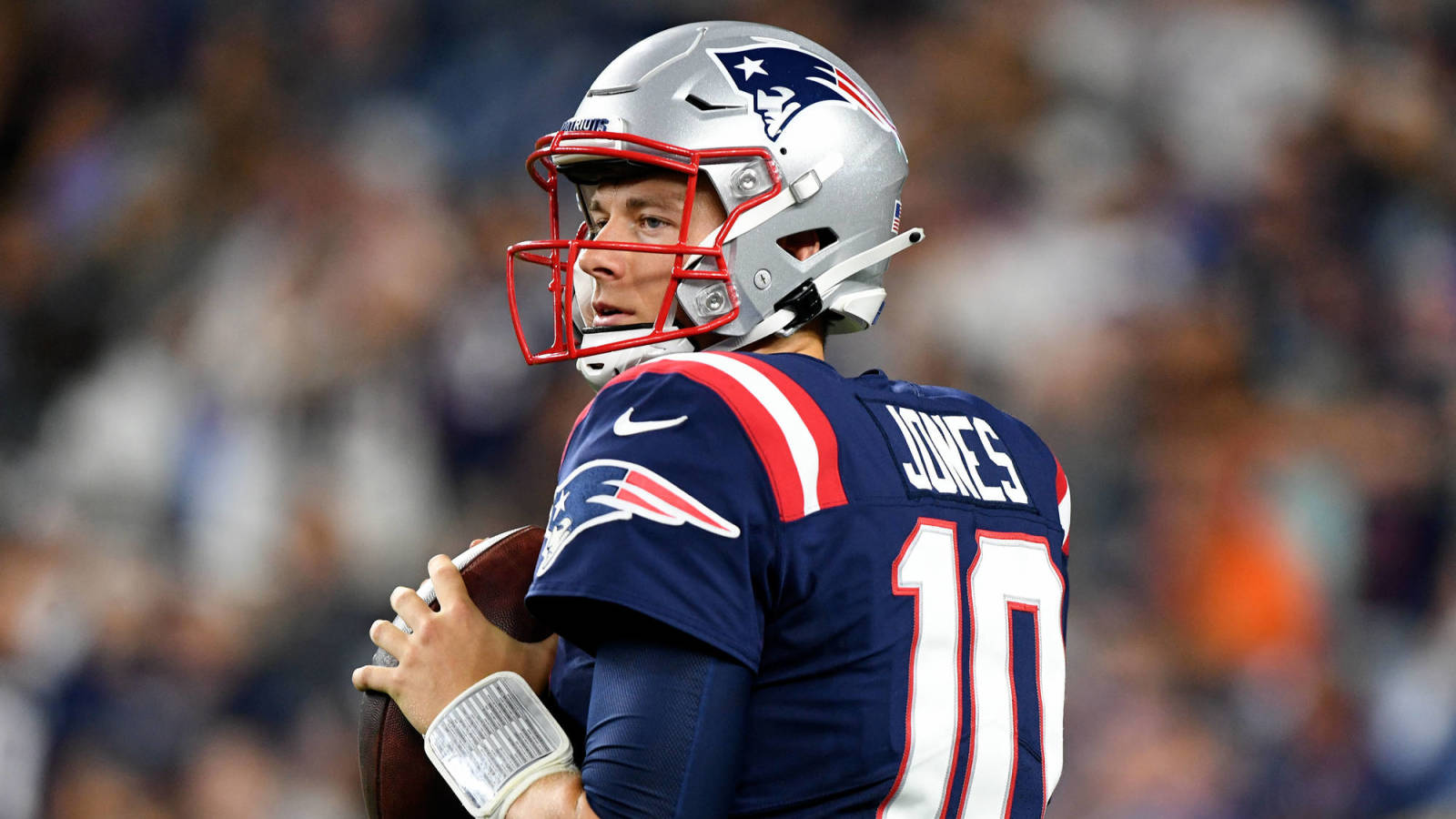 Shortly after the draft, Bill Belichick said Cam Newton was the Patriots' starter and Mac Jones would develop behind him. Through two-plus weeks of training camp, a competition could be brewing. The gap between Newton and Jones "is narrowing," Mike Reiss of ESPN.com notes. 
It is not certain if Jones can mount a legitimate charge to unseat Newton for Week 1, but modern NFL history — excepting the Packers' blueprints — points to this transition happening this season. Newton has never played a backup role as a pro, so it would be interesting to see how the Patriots would proceed if Jones beats him out. If Jones does end up winning the job, Belichick giving Newton a choice to either stay with the Patriots or be released would not surprise Reiss.
New England re-signed Brian Hoyer this offseason and has Jarrett Stidham on its roster.
Here is the latest quarterback news from around the league:
The Cowboys

 

are being cautious with Dak Prescott's injured shoulder, but good news continues to emerge on the sixth-year quarterback. After a strange update by the Cowboys' Twitter account indicated Prescott would undergo a second MRI, Clarence Hill of the Fort Worth Star-Telegram notes that exam took place Saturday and revealed progress. Dak's ailing shoulder is healing on schedule. Prescott threw before the Cowboys' second preseason game this weekend and experienced no pain in doing so, according to NFL.com's Ian Rapoport. Prescott is likely to return to practice this week, and Rapoport notes playing in one preseason game is on the table. It does not appear, at this point, Cowboys fans should be concerned about Dak missing Week 1.
Kyle Shanahan

 

said recently Josh Rosen

 

was trending downward. The former top-10 pick, who is vying for the 49ers' third-string job, took a couple of steps back in recent practices, per Shanahan, via the San Francisco Chronicle's Eric Branch. In Rosen's preseason debut with the team, he completed 10 of 15 passes for 93 yards but threw an interception. When asked postgame about Shanahan's critique, Rosen said he does not receive many practice reps in the first place,

 

per Branch, who adds it is unlikely Rosen gained ground in his competition with Nate Sudfeld

 

to make the team's 53-man roster. Sudfeld did not play in the 49ers' preseason opener. The 49ers keeping both, with the competition's loser on the practice squad, is in play. But Rosen losing this battle would represent another setback in a pro career filled with them.
As you've surely heard in recent years,

 

Tom Brady wants to play until age 45. The future first-ballot Hall of Famer recently signed a

 

Buccaneers extension that runs through 2022, and longtime trainer Alex Guerrero said during an appearance on the "Adam Schefter Podcast" (via Boston.com) his client should not be expected to retire after this season. Guerrero said Brady playing beyond 2022 would not surprise. Brady has kept this door open, though the 44-year-old quarterback has not committed to playing

 

beyond next season.